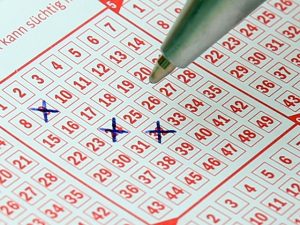 Let's play a little free association game; if I mention the words 'lottery' and 'money' you'll most likely think of the word 'jackpot'. It's almost guaranteed. But, while we've all heard stories of people who, soon after winning the lottery, become philanthropists, what is less publicized is that the revenue from lottery ticket sales is going a long way towards doing good and changing lives. Once prizes have been paid out and all other expenses accounted for, the remainder of ticket sale proceeds are often used to fund a variety of programs from education and culture to tax cuts and veteran's benefits.
In the United States, Powerball and Mega Millions are the two most popular lotteries and are both run by the Multi-State Lottery Association (MUSL).  Both games are offered in 44 out of 50 US states. Ticket sale proceeds are distributed to participating state lottery commissions to spend along with other, state run lotteries as per the laws of that state.
Education is the prime beneficiary of lottery ticket sales in most states. In California, the largest US state by population, since 2000 the California Lottery has sent over a $1 billion per year to fund education. In the most recent fiscal year, CA Lottery has contributed $1.59 billion to education with the vast majority, $1.25 billion, going to primary education and the remainder going to higher education and miscellaneous educational programs.
Residents of Oregon benefit from the Oregon Lottery in a variety of ways. Between 2013-2015 57% of lottery revenue went to education, including primary education and the public university system. 27% was allocated to economic development/job training programs to provide assistance for industries such as manufacturing, agriculture, solar, high-tech, medical, and small business. 15% of funds went to state parks and natural resources and about 1% went to treat gambling addiction.
Arizona might just have the most eclectic mix of beneficiaries from lottery revenue, with funds going to everything from the general fund to transportation projects, funding public defenders, scholarships for Native Americans, and a lot more.
Across the pond in England, the National Lottery provides funding to 'Good Causes,' a programme that distributes money in the form of grants in the areas of arts, culture, and sport. Grants are given by the National Lottery Distribution Fund (NLDF), a twelve-member organization made up of various councils and organizations with intimate, expert knowledge of their respective sectors. While the members of the NLDF are non-governmental organizations they must follow strict guidelines when choosing grant recipients. In addition to receiving money from lottery ticket revenue 'Good Causes' also receives all unclaimed prize money.
On both sides of the Atlantic, and beyond, lottery revenue is making a huge difference in people's lives. From education and job training to culture, sports, and the arts literally hundreds of millions of people are enjoying the lottery even if they're not playing for themselves. The next time you've got a whim to buy a ticket and try your luck to the world's most appealing jackpots, consider this: in addition to the possibility that you'll be a winner, you'll also be supporting a good cause.