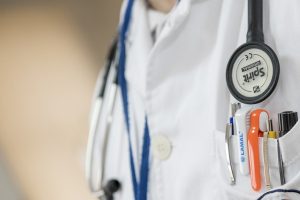 The health care sector is a multi-billion dollar industry and it's an area that will continue to grow long into the future. People are living longer, which means more health care professionals are required and more treatments are needed. This makes health care businesses the perfect types of organizations to invest your money in. However, before you invest in a particular health care company, make sure you are aware of the factors below.
Type of Health Care Business
Not all health care businesses are created equal, so you should find out more about the type of business you are thinking of investing in. Simple things like finding out how old the company is and what area or areas it specializes in is a great starting point, as you carry out your research.
Owners, Management Team and Staff
The people who work in any business are its most important assets. The caliber of the people who own and manage this type of an organization will determine its fate, so you need to find out as much as possible about these individuals.
Ideally, they should have the appropriate qualifications that are required to run a health care company like an MHA degree from an established college or university such as the University of Cincinnati, or they should be in the process of completing an online MHA program or similar course.
Work experience is the next factor you need to consider. The people in charge need to have the knowledge and skills required to plan, manage, and organize this type of an organization. Success leaves a trail, so it should be easy to find out more about the work history of the person or the people who are at the helm of a particular company.
Products and Services
A health care business has to be able to produce products and services that are in-demand. These products and services need to be of a high quality because the business's reputation is always at risk. Health care organizations are usually dealing with situations that can affect people's wellbeing and health.
Make sure the proper procedures are in place, such as quality assurance processes and practices. You should also find out if the business has any unique products or services or whether it owns the patent rights to certain products.
Current Customer Base
Putting your faith in a startup comes with certain risks. However, if a health care business is already established and has its own customer base in place, this reduces your risk. Find out how many people the health care business deals with and how they intend to increase this customer base.
Future Plans
The business world stands still for nobody, so you should find out what plans are in place for the future. You would hope that a business you are researching has certain aspirations and wants to expand its current product and service range and look to enter new markets.
Investing in a health care business has the potential to be a lucrative venture. However, before you part with your hard-earned money, make sure you address each of the points above.