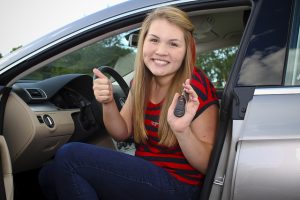 The title, above, indicates that you are currently a car owner who has car insurance, but you need or wish to make it a more affordable item in your budget. You should know that insurance is one of the biggest expenses relating to car ownership, and finding any way to reduce this expense, without compromising your coverage, is a very frugal move.
Because you already have car insurance, and are looking for any ways to make it more affordable, we have seven steps you must take today to determine if your broker can provide you with a cheaper quote or overall cost.
Look at the current policy – Have you recently or periodically reviewed the policy you have through your broker? If not, that is the essential first step in finding a way to make your coverage more affordable. Of course, to do this properly, you need to look at more than just deductibles. For instance, how old is your car? If it is an older model, you can make your insurance coverage cheaper just by cancelling the collision coverage that is much less relevant with an older model vehicle.
Look at yourself – We did just mention the car you drive, but what about your actual driving record? Most insurance providers don't review and then drop your pricing if you have a clean record. Though some firms are making strides towards rewarding those who have no tickets or retain good records, ask your broker if this can yield you a cheaper quote. If so, take steps to improve your record, and even consider if you can get a better or higher licensing level to lower your costs.
Look at your driving – Your broker may be able to extend a cheap quote because of UBI or usage based insurance options. This is a quote that is based on your use of a special device that monitors your driving distances, speeds, when you use the car and if you are a safer driver. Not all have it, but it is important to ask if you want to get cheaper auto insurance coverage.
Look at the car – Did you know that some providers will give you discounts if your car has certain technologies or equipment? Anti-theft systems are a big opportunity, but advances in technology have also made it possible to get a discount if your car has a dash cam, an engine lock and even certain tires.
Can you bundle? – Your broker should offer you an option to include more than one car in the quote, and if they can also bundle your home insurance or any other policies, the quote will come in at a much cheaper price than individually held policies.
Can you pay in one swoop? – Many of us think our insurance payments must be made monthly, but some firms actually tack on small fees for this "convenience". If you pay the annual or bi-annual amount in full, you may be able to receive a discounted quote.
Would training help? – Though it may sound odd, if an approved driving course will help to get you a more affordable quote through your broker, you will want to consider enrolling. New drivers often qualify easiest for such discounts, but asking about them with your current provider can be a fast, simple and easy way to cheaper insurance.
You are never stuck with your current insurance rates, but it is entirely up to you to determine the best ways to get a cheap and affordable insurance quote from independent broker.