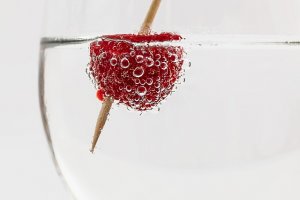 We've all been there before. You feel like you deserve a little treat for getting through some difficult times, but your finances simply won't allow for a big splurge like a professional massage or a total makeover. What do you do in situations like this? You could skip on the pampering, or you could find more frugal ways to treat yourself. Fortunately for you, the number of at-home, low cost spoiling methods are growing by the day. Taking advantage of these tips can help you to relax, destress, and enjoy yourself without feeling guilty about dropping a lot of money.
Make Yourself a Mug Cake
It's easy to see why mug cakes are trending. They're easy to make, you often already have the ingredients for them, and they're the perfect size for a single serving. No fuss, no hassle, no clean-up, and best of all? No takeout price tag. Sites like babble offer plenty of mug cake recipes for you to try out, ranging from delicious fluffernutter to classic chocolate and more. You can whip up whatever your sweet tooth is craving in the moment and enjoy it just a few minutes later. Talk about instant gratification!
If sweets aren't exactly up your alley, you aren't totally out of luck. Mug meals are also gaining popularity. That's right; entire meals that you can make just by mixing ingredients up in a mug and microwaving it. It may sound bizarre, but give it a try! You could find yourself with a new quick and simple favorite for those days where you want something tasty without the effort or cost.
Revisit Old Books or Movies
Entertainment isn't always free, but what if you already have the DVD or the book on hand? Revisiting old favorites can be a great way to relax and spoil yourself with a little "you time" without having to pay for a brand spanking new book or tickets to the movie theater. It can also bring along a sense of nostalgia or evoke fond memories, which many people find soothing enough to add to their overall relaxation experience. Since you already know what's coming, you can let your mind wander a little, too. It's a low-maintenance activity that doesn't require much of you, making it perfect for a night where you just need to unwind.
Make Yourself a Drink
Everyone knows how expensive drinking out can be, with one single cocktail often costing eight dollars or much higher. When you don't have the funds for that but still enjoy winding down with a bit of alcohol, consider making your own cocktails at home. There are plenty of resources online – like the one at First We Feast – that offer easy drink recipes for those of you who aren't confident in your skills as bartenders. Simply learning what juice or soda flavors go best with which liquors can be a lifesaver to your mixing game. Of course, for those of you who don't drink, there are also plenty of options. Try a new tea or steep an old favorite, enjoy a mug of hot cocoa complete with little marshmallows, or brew yourself your favorite roast of coffee. Anything that you make at home will automatically be cheaper than anything you order outside, so you can enjoy your drink in guilt-free bliss.
Buy Yourself One Treat
Sometimes, a little spoiling goes a long way. Set aside a little money every week to buy yourself one treat. Consider e-shopping at stores like tobi for a cute new dress, or hit up your local electronics store for that new game you've been wanting or a fresh phone case. It won't be as cheap as the other items on this list, but careful budgeting and planning will allow you enough wiggle room to drop a little extra cash without the additional guilt that often comes with treating yourself.
Breaking the bank for a little rest and relaxation definitely isn't necessary. While it may be tempting to take yourself out to drinks at the end of every hard work week, you can cut costs simply by celebrating or winding down in slightly less extravagant ways. Saving up for a few more pricey purchases can also help you by cutting down on your impulse purchases while still providing the satisfaction of a new haul. All in all, a winning strategy.