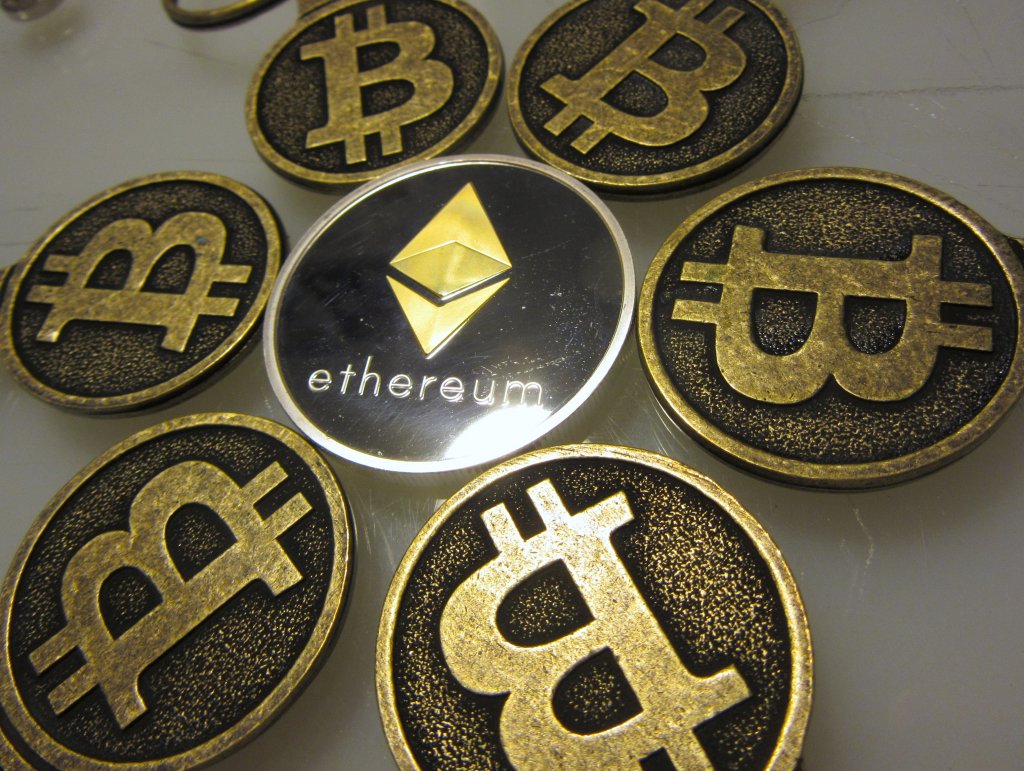 "Bitcoin Keychains with Ethereum Collecti" (CC BY 2.0) by btckeychain
In the few short years since its inception in 2007, Bitcoin has transformed from a novel idea for internet users to make transactions, to a feasible form of online currency that could overtake traditional methods of payment. In 2016 the e-currency reached unprecedented heights when world events such as Brexit and the US presidential election led investors to turn to Bitcoin as a way of keeping their riches safe from volatile trading markets. Ethereum is the world's second largest digital currency after Bitcoin, and as the Bitcoin price surpassed $14,00 for the first time, Ethereum also broke its own records by climbing above $80. There is still a massive gulf between the two, but in the next 5-10 years could that gap shrink?
Ethereum has only been going since 2015, but it has enjoyed a more rapid growth than Bitcoin, possibly due to the fact that the world is now well aware and open to the use of cryptocurrencies and blockchain technology. While Ethereum rose to a value above $80 two years after it began, Bitcoin didn't hit heights of more than $13 until 2013 when it shot to $266. Although this difference in growth is impressive, the newer currency still has a lot to do if it wants to usurp its famous predecessor.
Because Bitcoin is so widely used now with massive companies like Dell, Starbucks and even Subway accepting virtual payments, the framework is there for it to continue its domination. There are 1097 bitcoin ATMS in the world, but only a handful of ATMs supporting those people with Ethereum wallets. Needless to say, bitcoin is far more accessible than its ambition younger sibling. In addition to its prevalence, more people are getting involved with the process of mining bitcoins, with sites like https://guiminer.org/ assisting beginners by recommending mining pools and featuring real-time statistics.
It is clear that the cards are stacked against Ethereum as it tries to compete with the well-established cryptocurrency, but that hasn't stopped economists forecasting big things for the alternative payment method.
The Worcester Polytechnic Institute said: "Nathaniel Popper and many others have referred to bitcoin as the new "Digital Gold." Ethereum on the other hand primarily seeks to provide a way to record and store transactions, and this difference is the primary reason why we believe Ethereum is the better investment over the next five years."
Perhaps the key thing that could work in Ethereum's favor is the fact that it isn't an exact copy of Bitcoin, and that it is offering something different. It has faster transaction times at 14-15 seconds compared to the ten minutes of Bitcoin, it follows a different economic model and releases the same amount of Ether each year while Bitcoin halves, and it also has a more advanced calculating system than its predecessor.
Few would doubt that Ethereum faces an uphill struggle to jostle top spot from Bitcoin, but there are a number of factors that are working in its favor. It may be a wise time to invest in the snowballing currency now before it's too late. After all, how many people are kicking themselves now for not jumping on Bitcoin sooner?