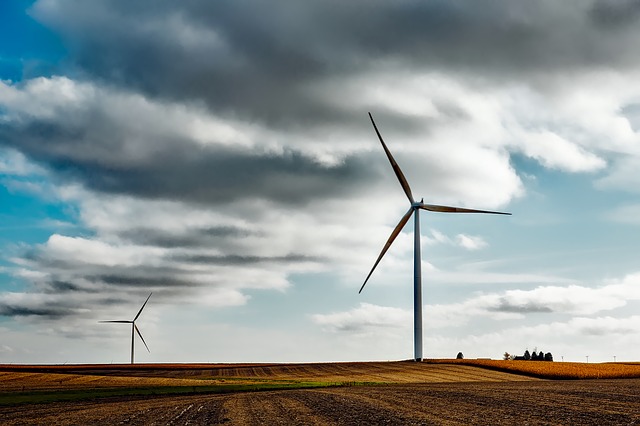 When someone with such a renowned reputation like Warren Buffett for making shrewd investment decisions,  announces that he is investing in solar energy, that has to be a pointer to suggest that this is an industry that threatens to put the oil businesses on notice.
Here is a look at some the reasons why the "Sage of Omaha" is putting some of his cash into renewable energy, including an insight into one of his investments which is shifting its priorities, what the investment guru looks for in an investment, and where the energy industry might be heading in the future.
Diversification offers big clue to where the future lies
Sometimes you have to read between the lines with company statements to get the true story or find out what they are really thinking, rather than saying, but on other occasions, the news just comes straight at you.
This is the case with PacifiCorp, a utility owned by Berkshire Hathaway (Buffett's investment vehicle. They would appear to be strongly suggesting that renewable energy is the new fuel to replace oil, having announced their intention to invest well over $3 billion in wind and solar power projects.
What is so significant about this announcement is the fact that PacifiCorp currently produces about two-thirds of its electricity from coal. Their diversification into renewable energy has to be considered a decent clue as to how this company thinks the future of energy is going to shape up.
Money talks
The PacifiCorp announcement is not an isolated investment situation as far as Berkshire Hathaway are concerned and Buffett has even created an investment vehicle that is focused on renewable energy opportunities.
Berkshire Hathaway Energy already enjoys ownership of MidAmerican Energy and is behind NV Energy, who recently squared up to the rooftop solar industry in Nevada. In fact, in the 2015 newsletter sent out to investors, Buffett confirmed his strong support for solar energy by announcing that close to $16 billion has already been invested in businesses providing and supporting renewable energy solutions.
This means that Buffett's investments equate to approximately 7% of wind generation and 6% of the solar energy currently generated in the United States.
That is already a chunky commitment to renewable energy and the figure is likely to grow over time, but will future opportunities align with his investment philosophy of paying a fair price?
Varying returns
Buffett is very disciplined when it comes to picking his entry point for investing in stocks and it is a rule that has served him well, with returns generated in excess of 20% for investors since the mid-1960's.
He believes that if you pay too high a price to purchase stock in an excellent company, it can nullify almost a decade of favorable business developments in an instant.
Applying that discipline to investing in renewables, does it seem that Buffett can spot the value in all the right places?
The qualified answer to that question would be that solar seems to offer better investment potential in some states compared to others. California, New York and Massachusetts merit mention as they have demonstrated that returns in the region of 15% are possible.
A period of uncertainty
It is not a good idea to play a guessing game when it comes to investing your money, which means it might be a more fruitful exercise to see where Berkshire Hathaway is putting their cash and use it as a pointer for your own investment strategy.
A major point to remember when formulating that strategy is that Buffett seems to firmly believe that the business of electricity is entering a period of uncertainty. The days of traditional utility companies being the sole supplier of such a vital commodity to households and industry are definitely numbered, and any complacency or failure to adapt to change could be cruelly exposed.
In the absence of any worthwhile competition, utility companies have been able to perform well financially without necessarily being that efficient or streamlined, but all that is changing and most traditional utility companies are no longer the sole suppliers in their area.
Solar power companies are finding that circumstances and government incentives are allowing them to compete directly on cost, which is good news for consumers and an interesting scenario for investors who are looking to try and profit from the changing landscape.
Buffett is heavily invested in both old and new technologies when it comes to energy sources, so you could argue that he has a vested interest in seeing utilities smarten up their act.
That might be the case, but you probably wouldn't bet against renewable energy winning the argument at some point.
David Roberts works as a personal finance consultant. He also enjoys helping others by posting his insights on various personal finance and investing blogs.