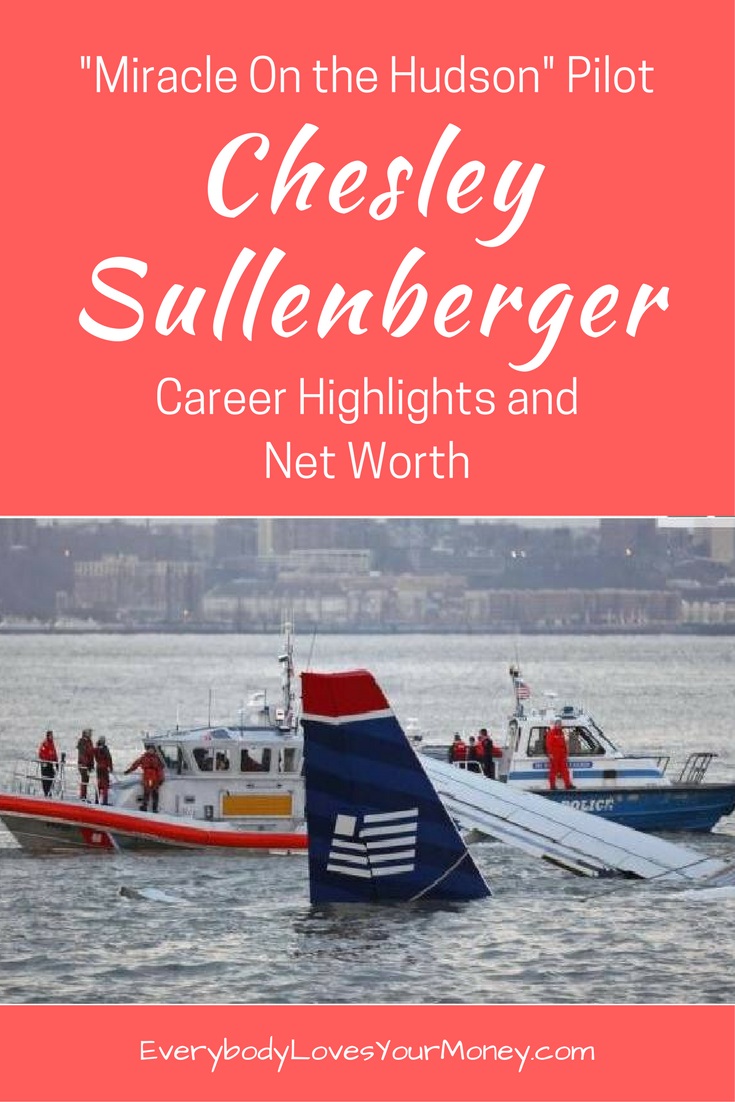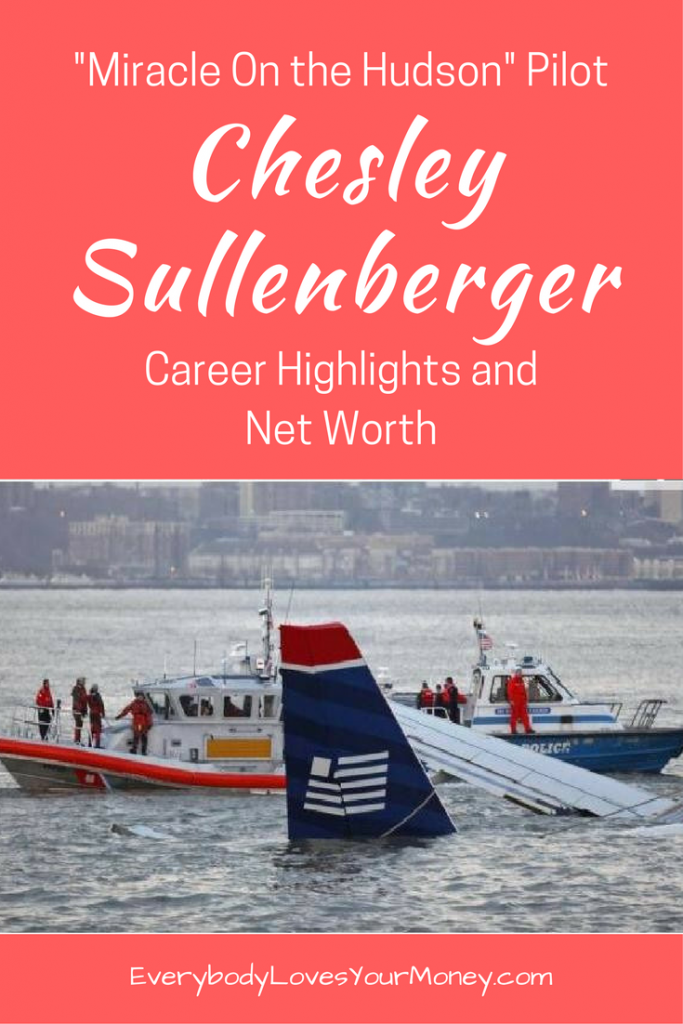 The names Chesley Sullenberger or Flight 1549 may not mean that much to you upon first hearing them. When you discover these are the names of the pilot and plane that safely landed in New York City's Hudson River, saving the lives of every person on board, and being nicknamed "The Miracle On the Hudson," it better ring a few bells. I'm now bringing this Chesley Sullenberger net worth report to you to highlight this amazing day and several before and after, shaping where he is today.
Chesley Sullenberger Net Worth Report
Name: Captain Chesley "Sully" Sullenberger
Age: 67
Occupation: Retired commercial airline pilot, aviation correspondent for CBS News
Net Worth: Approx. $1.5 million
In my study of Capt. Sullenberger through news reports, his autobiography "Highest Duty," and even enjoying the nail-biting reenactment film "Sully" starring Tom Hanks, I can summarize the father of two as a man of the deepest devotion.
See the trailer for "Sully" here:
The Life and Career of Capt. Sullenberger
What did I mean by "devotion" earlier? Sullenberger devoted his life to flying at an early age, soloing for the first time at 16 years. Then, he flew millions of miles over the next four decades, most notably for U.S. Airways. He devoted himself to prioritizing their safety, time and time again.
But commercial airline pilots make cheddar, right? I mean, there's absolutely no way they're not all filthy rich. Right?
Wrong.
In Sullenberger's autobiography, he says, "As a result of cutbacks, I've lost 40 percent of my salary." He goes on to describe how the U.S. Airways pension he counted on for retirement was actually terminated in 2004. When the government promised a replacement program for pilots, it still resulted in Sullenberger losing a grand total of two-thirds of his promised pension.
As a result, he tried his hand at real estate with mixed results. He also launched a side-business before his retirement from commercial aviation in 2010. Safety Reliability Methods, Inc. was Sullenberger's consulting business centered around his primary concern for all aviators: flight safety.
Watch the trailer here or enjoy the whole story on Xfinity On-Demand
It foreshadowed something much bigger to come.
This first business effort may not have been his golden ticket to make up all the lost funds for retirement, but one chilly January morning when hundreds of birds struck Flight 1549, creating dual-engine failure and forcing Sullenberger to glide his aircraft safely down onto the Hudson certainly got the world's attention.
In 208 seconds, his entire life was changed.
Opportunities After The Miracle On the Hudson
The hero of Flight 1549 certainly didn't choose his moment of notoriety; however, it did lead to him becoming the voice for airline safety on CBS news, to make appearances on several news stations and television shows like "60 Minutes" and "Jimmy Kimmel Live," and to write two books over the last eight years.
Sullenberger's humble demeanor and practical way of thinking both show that the last thing he wants is to be a hero splashed on the front cover of every newspaper. However, the world occasionally sees the quiet and brave and gets that chance to say "Thank you." Time magazine named him one of the "100 Most Influential Heroes and Icons" – second only to Michelle Obama. I echo that sentiment and say thank you to Capt. Sullenberger, as well.
For more career highlights and reports like this Chesley Sullenberger net worth report – like this report on LuLaRoe founder DeAnne Stidham – click here.
Have you seen "Sully" or read any of Captain Sullenberger's books? If so, what did you think? Share in the comments below!
Image Credit: USCG Press (Creative Commons)
More Net-worth articles: