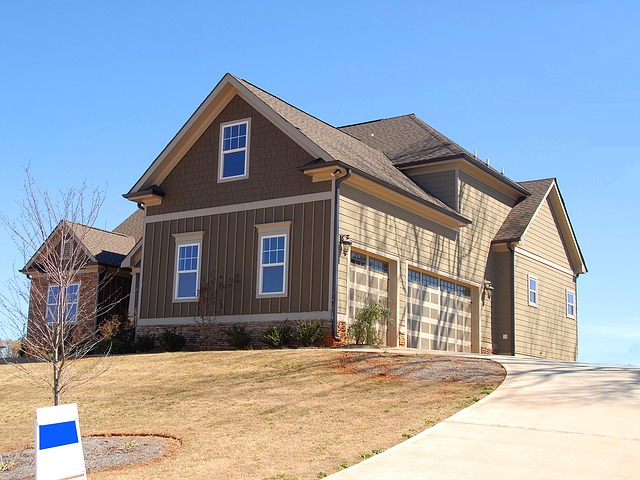 Securing That Sought Property
Different housing markets will have different qualities. Some will fail. Some will barely be hanging on. Some will be steady, and others will fluctuate wildly based on political and economic trends.
When you're in a stable market, property value is usually going to be higher. The reason is simple: such properties tend to retain value, and even gradually increase over time. They're like "blue list" stocks on Wall Street. A blue list stock generally goes gradually up, and is something in which investment represents a sure thing.
This is the quality you're looking for when it comes to property. But communities of such homes oftentimes have multiple homebuyers when a property is listed, and if you find the house you really want, you may have to act quickly in order to secure it. If it's more expensive, it may not be immediately accessible for you.
The way around this is to secure a loan which will allow you to make a down payment and legally transfer ownership to you under the shadow of the mortgage agreement. Getting such loans can be difficult, because there are going to be different loans available depending on your personal finance.     
Finding All-Inclusive Sites
When it comes to home mortgage loans, many savvy buyers are using sites like Homes.Loan, which helps users: "Compare…discount rates, fees, ratings, features, services, mobile capability, accepted cards, and more." When you source multiple loan qualities on a single site, it saves time, money, and could help you find better property.
Certain properties will have idiosyncratic features which drive up price, but can act as a known quantity additionally representing stability. A "green" home is more likely to have increased property value. Green solutions are additionally a kind which are statistically increasing, as the technology is getting cheaper and tax breaks are available.
On the other side of the home buying coin is the home selling front. If you're looking to secure a new property, sometimes, the best thing you can do is to sell your mortgage. This can give you a quick credit boost in certain cases, and may make it possible for you to obtain additional loan approval that previously you wouldn't be eligible for.
You Can Always Get Loans
Keep in mind, wherever your credit is, you will likely be able to secure a loan. But what this could mean is an increased interest rate which makes paying that loan off entirely impossible. If you get roped into such a scenario, then what will likely happen is that you'll have to default, and your home may eventually be possessed by the bank.
This is surely intolerable. A better solution is to wait until you're sure you can afford a mortgage loan on a potential home before you take one out. If you live in a property you haven't finished paying off yet, it doesn't matter how long you've been there, it technically isn't yours. It's the banks.
It may have all your things in it, all your memories, and your entire life for the last twenty years; but legally it's the bank's. What a frightening, terrible situation to be in—living somewhere for decades, only to have that property repossessed because you were unable to maintain the interest on a poorly-authorized loan to begin with.
So be wise, take your time, and compare the home mortgage loan options that you have available to you. You don't want to get the loan that gets the job done quickly, you want to get the loan that leaves you the greatest freedom financially.
Enjoy Our Content?
Subscribe to get the latest from "Everybody Loves Your Money."