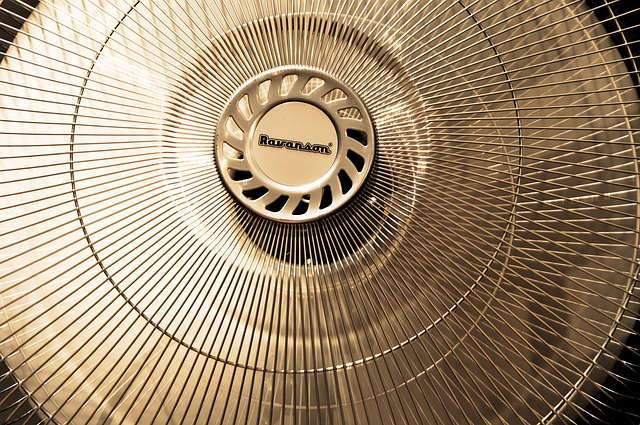 You don't need to check a calendar to know that summer has arrived. The scorching, triple digit temperatures and smoggy humidity levels are proof enough the sunny season is here to stay. You'll want to keep that calendar handy though. Between trips to the city pool and plans to catch a matinée of Wonder Woman in an air conditioner theater, you'll need a way to keep straight all of your attempts at staying cool.
With or without a calendar, you know that time slot right before bed is always free, since your air conditioned home is comfortable no matter how high the needle gets. Until — that is — it breaks down. Knowing your luck, the unthinkable happens right before the forecast promises even hotter temps.
For some people, there's no hesitation before they pick up the phone to call their local repair technician. They have enough money squirrelled away to cover a repair without thinking twice. When your bank balance is barely above zero, however, you'll have second thoughts about calling a technician.
When your air conditioning is a matter of health, you don't have time to consider your options. Whether you rely on your A/C to purify the air, reduce humidity for your asthma, or keep temps low to stave off heat stroke (the illness not the Calvin Harris song) you can't let the weeks go by until you save up enough money to cover the cost of its repair.
In that case, a payday loan from a direct lender like MoneyKey could be the only solution to your sizzling problem. They offer anywhere between $200 and $1,000, which puts their customers in the perfect position to cover a minor appliance repair. They also have speedy and convenient online applications, which could result in the cash you need in your account within a single business day after you're approved.
Compared to traditional lenders that require in-person applications and lengthy review processes, direct lenders like MoneyKey operate on a much faster time line. That goes for their repayment, too, so be sure to check out the rates, terms, and conditions of any cash advance before you apply. The cost of your loan (meaning its principal plus associated fees and interest) must be something your budget can handle by the repayment date.
Depending on where you live, that date may be slated for your next payday or it could be scheduled over several installments staggered over a few weeks. Do your research and know which option is available to you and make sure it's something you can handle. It's a responsible way to borrow and a practical way to repair your A/C before it becomes a medical emergency.