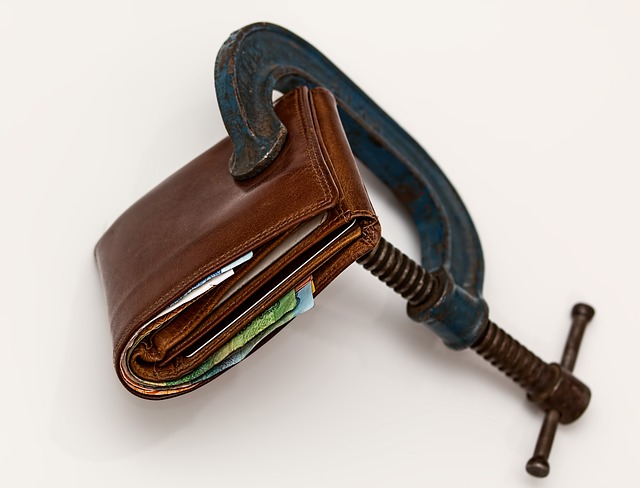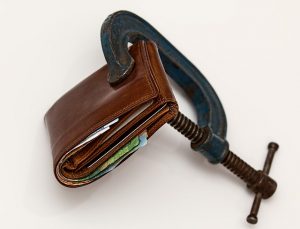 Avoid Debt As Best You Can
You won't be able to take that dream vacation to Australia if you're always beleaguered by substantial debt. You won't be able to do much of anything, in fact, except working your 9-to-5 and treading financial water until you pass the buck to your children or go bankrupt.
Sometimes you don't even have those options. But here's what you can do: live beneath your means. What does that mean? Well, in a nutshell, you need to spend less than you have the ability to.
Even if you can afford a pair of $80 shoes, you can likely get the same use out of a similar looking pair for only $20. If a pair of $80 shoes lasted you two years, and a pair of $20 shoes lasted you one year, then in four years you've saved $40 on shoes. This isn't the best example, but it is illustrative.
Living beneath your means is basically the same as being thrifty. If you want to stay out of debt, this is a good strategy to have. But if you're already in debt, this could be the key toward opening a door which will help you escape from it.
Getting Assistance
This website, www.debtacademy.com, puts a very human face to debt: "Whether it's credit card debt, student loans, or medical bills you just can't recover, personal debt can make you feel like you're drowning with no hope for a life preserver." What's the first step to not drowning? Don't panic.
You may not feel the ground, but if you tread water rather than expending all your energy at once, then you can float to an island or perhaps reach a place where your feet can touch the bottom for a while, giving you some rest. Professional agencies would call this, again, living beneath your means.
Look at your weekly budget. What do you spend where? Cut out unnecessary shopping. If you've got clothes, don't buy any more. If you've got a bed, a few chairs, a few lamps, the necessary dishes, don't go about purchasing additional items. They won't bring you joy if they keep you hunkered down under the scourge of debt.
Look at your food spending. You should be able to get by very comfortably on a monthly budget of $200 or less—that's $2400 a year or less—for food. That's $50 a week. It may not seem like much, but if you prepare all your own meals and only eat what is necessary, you can save a lot of money. If you can cut your spending from $400 a month to $200 a month on food, you'll save $2,400 annually.
More Drastic Measures
Sometimes you're just going to have to take more drastic measures, though. One piece of advice worth pursuing could be to sell your mortgage. This may not be ideal, but it could free you of all your debts. If you've been paying $1,000 a month on a mortgage for five years, you've paid in $60,000.
Whether your property value has appreciated or depreciated, you should be able to sell that mortgage and recoup at least $30,000. That much money can buy you a motorhome, a tiny home, or provide you with rent for about three years; depending on where you lease.
In the meantime, you've cut down monthly costs and can put the added money toward paying off your debt more quickly. If you're really careful about it, and you commit to living beneath your means, you may find that not only can you escape debt, but you can do more with less.
Enjoy Our Content?
Subscribe to get the latest from "Everybody Loves Your Money."