Black Friday is coming to retailer near you. Black Friday is the traditional start of the holiday shopping season, and it's marked by deal hunting mavens armed with credit cards and crowd-fending elbows. With the crazy crowds mobbing stores for the best deals, Black Friday brings a whole new meaning to "shop till you drop."
After last year, many shoppers vowed to be more organized and methodical, to make lists, check them twice, and then track down coupons to improve their savings. This year, Black Friday bargain hunters have probably vowed to get up at dawn's early light and be in line when the door's open to save even more on holiday gifts. But don't pick up the car keys just yet.
Some shoppers elect to stay home and conduct armchair shopping; this article also looks at shopping hacks for apps to help with savings and shares tips for purchasing gifts online. No matter how the shopping happens here are 10 almost-secret Black Friday shopping hacks, unwrapped, and ready to help any bargain hunter improve their Black Friday shopping experience.
You can also look online for some lists of the best Black Friday deals (like this one)
Black Friday Tips — Who Has the Best Deals — and for What?
Shopping Hack #1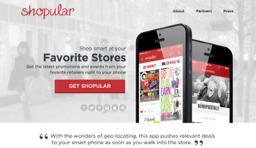 First, to find out what stores have the best deal, download the free app with all the coupons, online cashback tips, sales, markdowns, and promotions info. That's Shopular for iOS and Android. It's free and will give shoppers a running start on Black Friday deals.


For those intrepid souls venturing into retail land on Black Friday, here are two little-known hacks to take advantage of.
Shopping Hack #2

Almost everyone has some little person to buy for, so that usually means toys make the list of Black Friday deals to search out. Surprisingly, big box retailer Kohl's is great for Black Friday toy deals. There's also home goods and clothes, but the biggest surprise is that Kohl's rocks the toy party with big name gifts at 50% off, according to the Krazy Coupon Lady. Sign up for their loyalty rewards program here to increase the savings — that's $5 back for every $100 spent.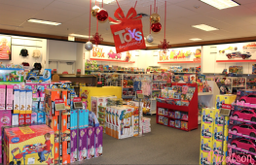 Shopping Hack #3

For stocking stuffers, here's a surprise: Go to the drugstore. Consider big box druggies like CVS, Walgreens, and Rite Aid for everything from candy, to toys, to small appliances. Check the store circular or join Dealspotr to find additional coupons.  Walgreens and CVS has a frequent shopper rewards program and Moneywise Moms suggests signing up before Black Friday to reap the maximum discounts possible.
Black Friday Online Shopping Tips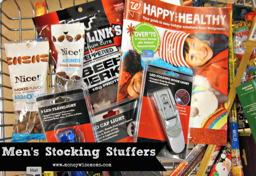 Shopping Hack #4
Pick the targeted shopping sites in advance and set up an online profile in advance. That will speed up purchasing during Black Friday. It might even help snag a doorbuster deal before they're gone.
Shopping Hack #5
Log into the site just a bit before the sale begins. Make sure the Wi-Fi is smoking hot. If you have two devices, why not use them to see which is faster? If you're using a smartphone, don't do this while driving. Thank you!
Shopping Hack #6
Use a rebate site like Ebates to get cash back on every qualifying online purchase. Every time you shop it's like money in the bank. For Black Friday, set up an account, log on in advance, and then hit the retailer of choice. Not only does this site let shoppers snag Black Friday bargains, there will be rebate money for these savvy bargain hunters in the New Year.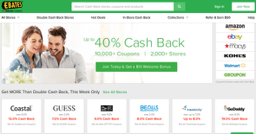 Best Black Friday App Hacks
Shopping Hack #7

Download the free Shopkick app to earn points from purchases for free gift cards. Here's how it works: Make a purchase with a linked credit card, scan the barcode into the app, submit the receipt and get points. Do the same thing online. Gift cards from Starbucks, eBay, Amazon, Target — to name a few — are the rewards shoppers get for buying just the normal everyday stuff — not to mention Black Friday deals.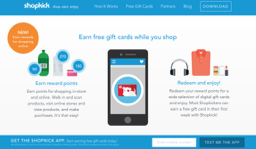 Shopping Hack #8
No shopping Black Friday shopping extravaganza will be complete without The Coupons App, which brings thousands of coupons from thousands of retailers right to the smartphone. As a free app, it's pretty robust and will be very helpful this holiday season. Expired coupon codes aren't a problem with this app. The app can also alert users when a new coupon from a store they frequent becomes available. From coupons to restaurants and grocery stores to clothing and home goods, The Coupons App is great for everyday, in addition to being a very helpful tool for this year's Black Friday bargain hunting.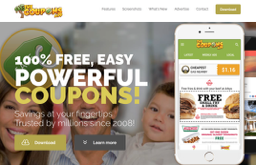 General Black Friday Organizational Tips
Shopping Hack #9
Organize the Black Friday shopping list with Limbua's The Christmas List. Add everyone on the list and group them by category (family/co-workers), then make the gift list. The app lets users set a per person budget, cross things off the list, and tracks whether the gifts were over or under budget. It even tracks if the present has been wrapped. Too cool.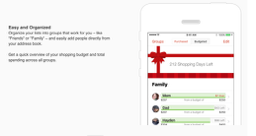 Shopping Hack #10

Hate shopping? Trying to find something for that "difficult" someone? Of course, the answer is to buy a gift card! But not just any gift card — extend the Black Friday savings to gift card buying by buying on Raise. Never pay full price for a gift card again!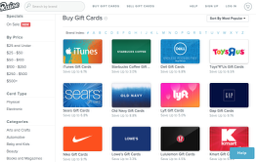 Extra Bonus
Shopping Hack Bonus
In the spirit of bargain hunting, here is one more extra bonus little-known black Friday shopping hacks: Always use the credit card that gives the maximum reward points. Go to Card Ratings to see some of the latest rewards on the market this year. To find out the ins and outs of credit card rewards programs, check out this U.S. News & World Report article.
The Final Word on Black Friday, 2017
Black Friday 2017 is shaping up to be an exciting, bargain-filled adventure for U.S. consumers. While most of the retail shopping fun traditionally occurs in stores, according to Tech Radar, 2016 was the first year online shopping was higher than in-store, at $3.45 billion on the web to $3 billion on-site. This year Black Friday falls on November 24th and it's sure to feature all the deals consumers look for to kick-off the holiday season in the U.S.