You're not the only one spending more money on Halloween every year — and inflation isn't the only reason.
This year, Americans are spending $9.1 billion for Halloween, up from $5.1 billion in 2007,  according to the National Retail Federation.
The first year the trade association did a survey on spending for the holiday, in 2003, total spending was estimated at $2.96 billion.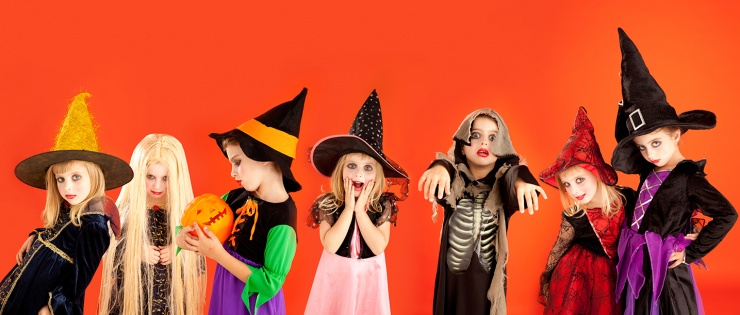 Do Halloween Statistics Drive the Spending?
The growth appears to be partly due to growth in the percentage of adults celebrating the holiday and perhaps decisions among those already celebrating to expand their budgets.
It's entirely possible that the very existence of these statistics is contributing to the increase in spending, although it would be unfair and inaccurate to call them the sole reason when in fact they have been chronicling a phenomenon that already started before anyone began making annual tallies.
This year, 72% of adults expect to celebrate the holiday, up from 59% in 2007. While this hasn't grown consistently every year since NRF started tracking the phenomenon, it's up more years than not. This year, 179 million Americans told NRF they plan to participate in Halloween festivities, up from 171 million in 2016.
Household Spending Doubled Since 2003
Average spending per household this year is $86.13, up from $82.93 last year and about $41.77 in 2003.
This year, only 12.9% say their spending will be impacted by the economy, down from 14.1% last year and a peak of 32.1% in 2011.
According to this year's survey, the largest spending category in terms of dollars is costumes, at $3.4 billion. But in terms of proportions, costumes are only being shopped for by 69% of Halloween buyers.
Candy has the largest share among Halloween shoppers' plans, with 95% of them buying, for a total of $2.7 billion this year. That's up from $2.5 billion last year.
Some 72% are buying decorations, for a total of another $2.7 billion in spending, while 37% are buying greeting cards, totaling $410 million in spending.
Besides Spending
As for Halloween celebratory practices that don't necessarily go hand in hand with spending, this year:
71% plan to hand out candy
49% will decorate their home or yard
48% will wear costumes
46% will carve pumpkins
35% will host or attend parties
31% will take their children trick-or-treating
23% will visit haunted houses and
16% will dress pets in costumes.
As for where shoppers plan to shop for costumes and other Halloween supplies:
47% of shoppers will visit discount stores
38% percent will go to a specialty Halloween store or costume store
25% will visit supermarkets
24% will buy at department stores and
22% will shop online.
Where are shoppers getting their ideas for this year's costumes coming?
35% look online
30% look in stores
20% ask friends and family
18% look at social media
17% are influenced by pop culture and
14% are influenced by print media.
What about you, readers? What are your shopping plans for Halloween this year? How much has your spending on the holiday gone up over the years?
Jackie Cohen is an award winning financial journalist turned turned financial advisor obsessed with climate change risk, data and business. Jackie holds a B.A. Degree from Macalester College and an M.A. in English from Claremont Graduate University.