Some home improvements yield more upside value than others — here are the ones that can have the biggest impact, whether you intend to sell in the not-too-distant future or plan to remain in the same house or apartment indefinitely.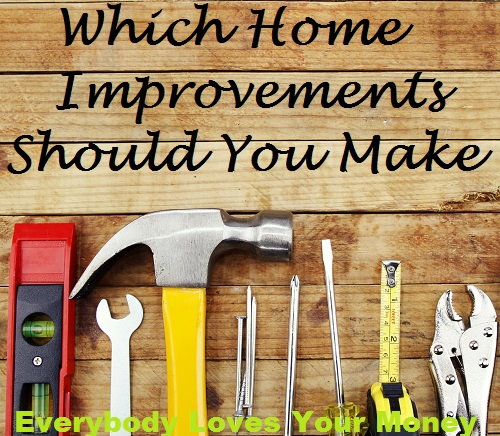 The Roof
If you replace only one thing, consider the roof — if it leaks, it can be disastrous to every other aspect of your home.
Of course, replacing a roof is a big investment, but if you intend to sell your home in the not-to-distant future, it will pay off when you get to the home inspection stage of things.
The Kitchen
Updating this room will make a big difference in your home's value.
You could replace the gold shower fixtures with a higher-grade material — ideally with both form and function in mind.
Repainting the cabinets can go a long way toward the overall appearance of the kitchen. Replacing the fixtures is another quick way to give your kitchen a makeover. If you need help with repairs, hire someone local like appliance repair in mesa
The Bathroom
Leaks or signs of water damage in your bathroom wreak havoc on your home's value. Start by fixing up all the possible areas that are not working, and then you can move on to the cosmetic changes.
As for the latter, you could simply replace the countertop and sink. Or, if the decor seems dated, you might want to bring it up to a more modern style.
The Landscape
If you plan to sell your home, fixing up the backyard will set your home apart from others that might be for sale — and any landscaping you can address in the front of the house will increase the curbside appeal.
This can also add a lot of enjoyment for your family without costing as much as some other types of home improvements, especially if you're willing to develop a green thumb and do some of the work yourself.
Paint and Fixtures
If any of the aforementioned renovations don't fall within your budget, but you still want to invest in updating your home, then consider smaller projects.
Repainting all of your interior walls can really spruce up your home and give it new life without costing as much money as an all-out renovation; an exterior paint job usually costs more, of course. Another great idea is to replace all the hardware like doorknobs, cabinet handles, and faucets.
Home Improvements
Investing in home improvements can benefit both your finances and your psyche — your house appreciates in value while you enjoy your surroundings more. Whether your motives for improving your home are to increase its resale value or to make your family more comfortable in your dwelling, either way, the results can feel very rewarding.
Readers, what kind of improvements have you made in your home?
Jackie Cohen is an award winning financial journalist turned turned financial advisor obsessed with climate change risk, data and business. Jackie holds a B.A. Degree from Macalester College and an M.A. in English from Claremont Graduate University.