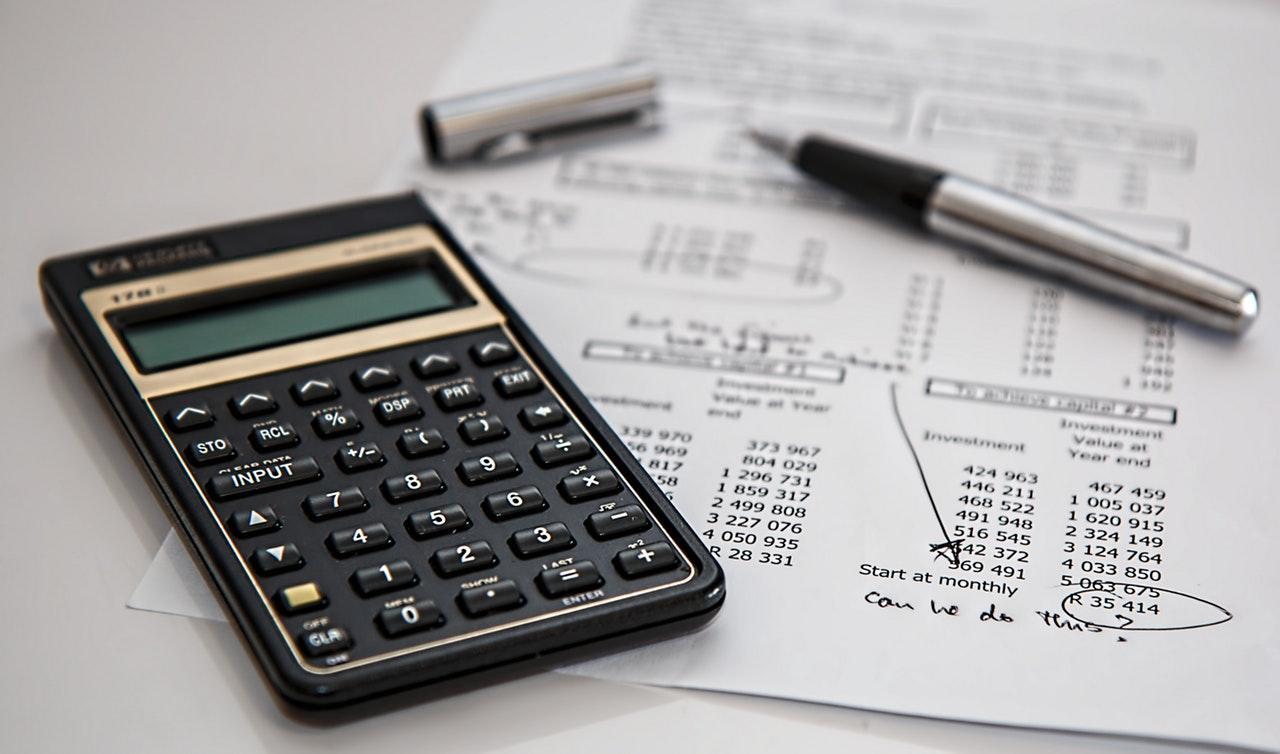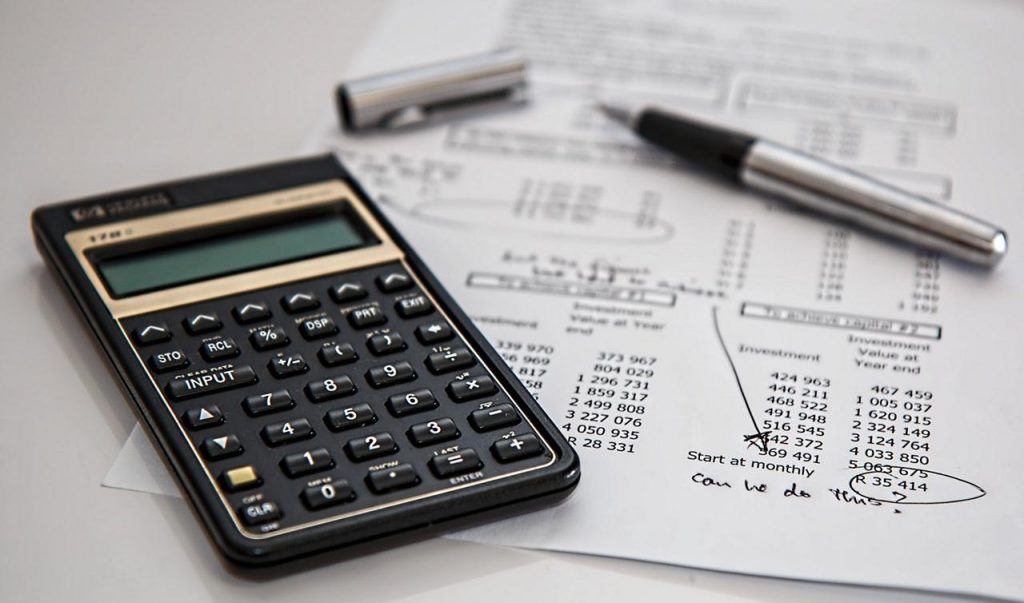 Living paycheck to paycheck sucks and it's frustrating as hell.
Don't worry though, you are definitely not alone.
Below we've listed our top tips to get you out of your money pickle.
Clear Your Head
When your finances are in the crapper you can't help but feel hopeless, frustrated and sometimes genuinely angry.
Anyone who has been there knows that this is a really tough place to be.
The good news is that it doesn't have to mess with you. You don't have to feel this stressed and defeated.
In fact, shifting your mindset is a major step towards changing your situation for the better.
Your financial state will never improve until you change the way you think about money. So here's what you can do, instead of thinking I don't have enough money or I don't know what to do, just tell yourself you will figure this out and then move on.
Always aim for a positive attitude when it comes to money. This will be an important skill for you on your way forward.
Find Your Money Bug
What's the thing that if you can just make provision for this expense or if you can just stop this one habit then your finances will get on track?
We all have them, the bugs (habits, situations or circumstances) that eat up our money – a money termite.
What's yours?
Is it impulse buying? Unexpected expenses? Is it a bad habit like gambling or smoking?
Do you know what it is?
Here's an easy way to find out:
First, you'll need to track your income and spending for an entire month (two if you want to be thorough).
Account for every single cent by using a spending tracker.
Once you've done that, you'll need to categorize your expenses; living expenses, unplanned expenses, groceries, car & fuel, entertainment, etc.
This is an easy way to figure out where your money is going and once you know you can either account for those expenses (if they're unavoidable) or cut the unnecessary ones altogether.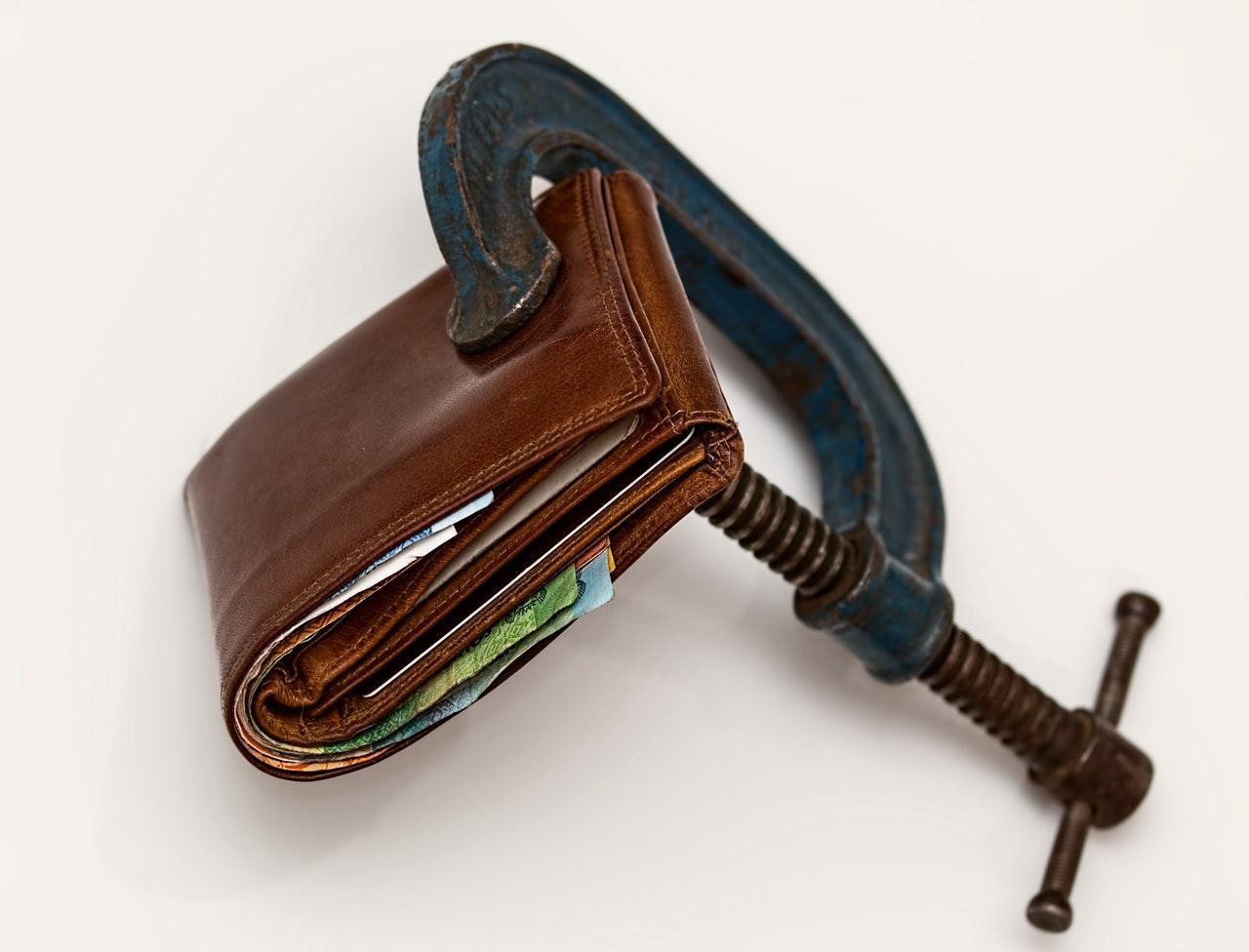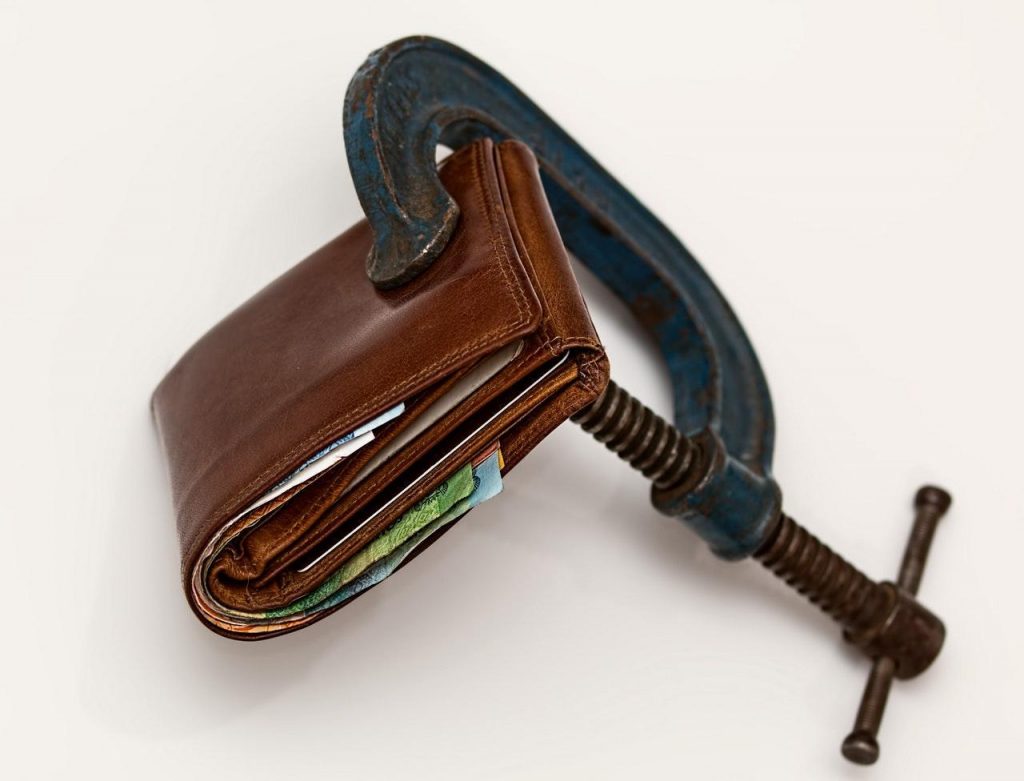 Plan For The Unexpected
When you're living paycheck to paycheck (and barely at that) unexpected expenses can really mess you up for a couple of months.
Yet, something unexpected is always looming around the bend, waiting to do just that.
That's why you need to set money aside for this.
You may be thinking 'impossible, there's no way I can afford that' but hear me out.
Once worst comes to worst you will be forced to pay for it anyway, you may as well save yourself a boatload of stress and get ahead of it.
Try the tips below to give your budget a little breathing room, but be sure to add an emergency fund to your budget right away.
Renegotiate Debt
Renegotiating debt isn't always ideal but it can help if you're really struggling.
Renegotiating means that you phone or go see your debtor and you tell them your financial situation, they might lower your monthly payments for a set period of time or refinance it all together.
But don't be afraid to talk to them, they'd prefer that over non-payment any day.
If renegotiating debt isn't an option, you could take out a personal loan to help slay some of the monster debt, however, many people aren't too fond of that approach as a loan is a debt that you still need to pay off.
You will need to assess your situation and really be logical about whether or not this is an option for you.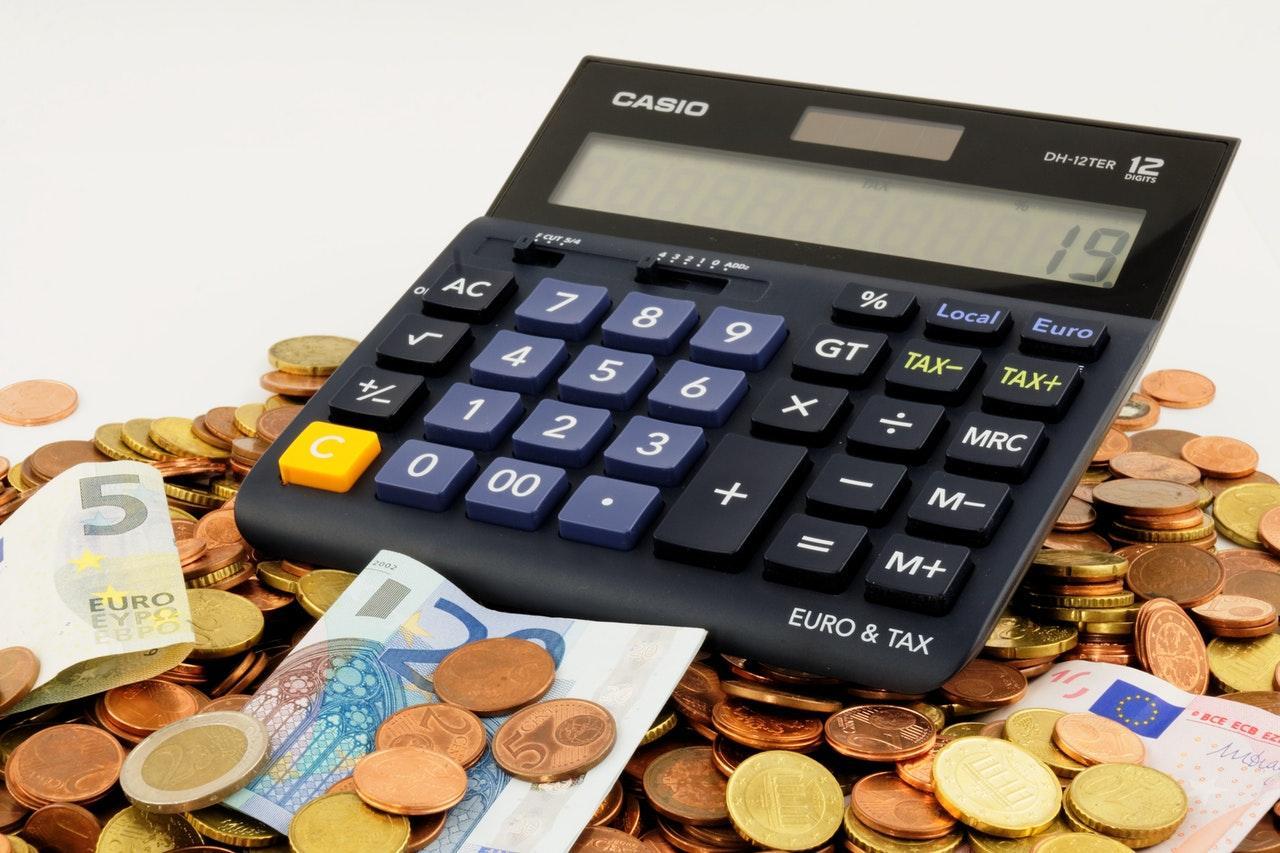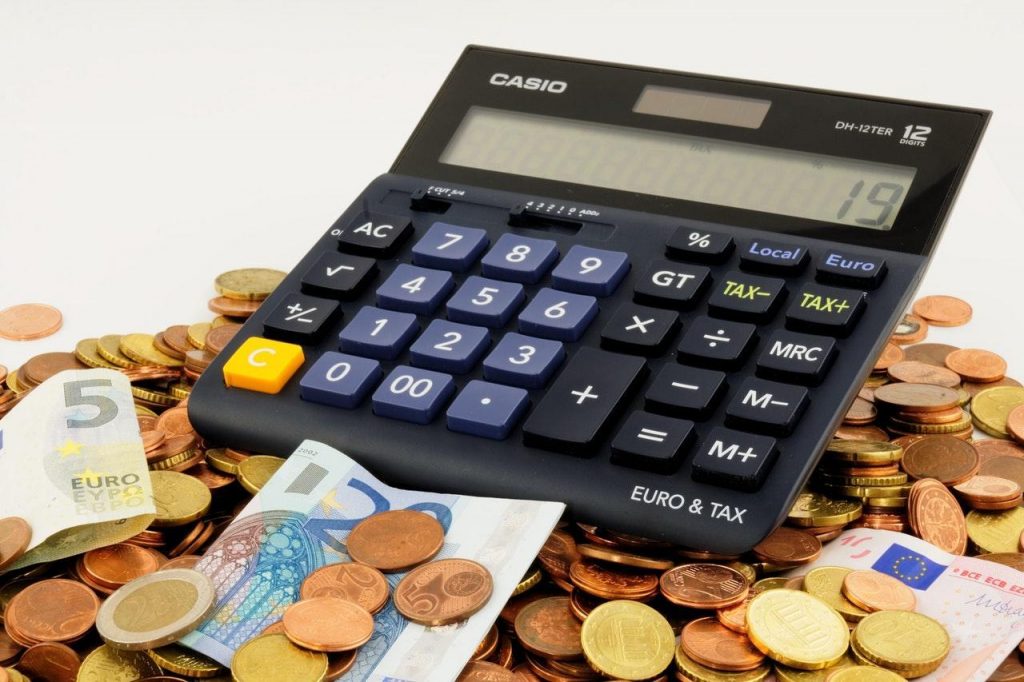 Make a Little Extra
Most people shy away from the idea of making an extra income because they are already so massively exhausted from their current job.
Let me ease your worry, making extra money doesn't mean you have to work 20 hours a day, there are tons of options for you to make some extra cash every month and most of them don't really require a full commitment:
Flipping furniture– basically, you go thrift store shopping or auction hunting or dumpster diving, you find a piece of furniture that has potential, you spruce it up and you sell it online.
Sell your clutter! Yes, you know you have something (lots of somethings) that you can sell.
Do some handy work for family or neighbors.
Rent out your car or a room in your house.
Teach something online
The list goes on and on!
The point is, an extra income will definitely make life easier for you. Find something you can do and stick with it.
Prioritize
Of course, it is important to have a debt killing plan, and of course, you should do everything you can to pay off your debts.
But let's be reasonable, you still have to live, you still have to eat and commute and pay school fees.
You cannot spend all of your money on debt, even if it feels like you should.
Even if you don't have a massive scale plan, you can just focus on one account at a time and eventually they will all get paid.
Plan, Plan, Plan
Budgeting and meal-planning may not be sexy, but it is necessary to know how much you need to spend where and meal-plans significantly cut your grocery bill.
Planning ahead will save you aggravation, time and money.
If you feel like you need to get out, go for a walk or go to a friend's place, you don't always need to spend money to have fun.
If you have kids, you could set up a playdate at home or go to the park.
You can have your lunch outside because then it counts as a picnic!
Have a Frugal Mindset
Saving money should be one of your top priorities, and for now, it should always be something you think about when going anywhere or doing anything, basically always.
There is no more room to spend money on random stuff or things you don't need, from now on you will have to have money matters on your mind 24/7.