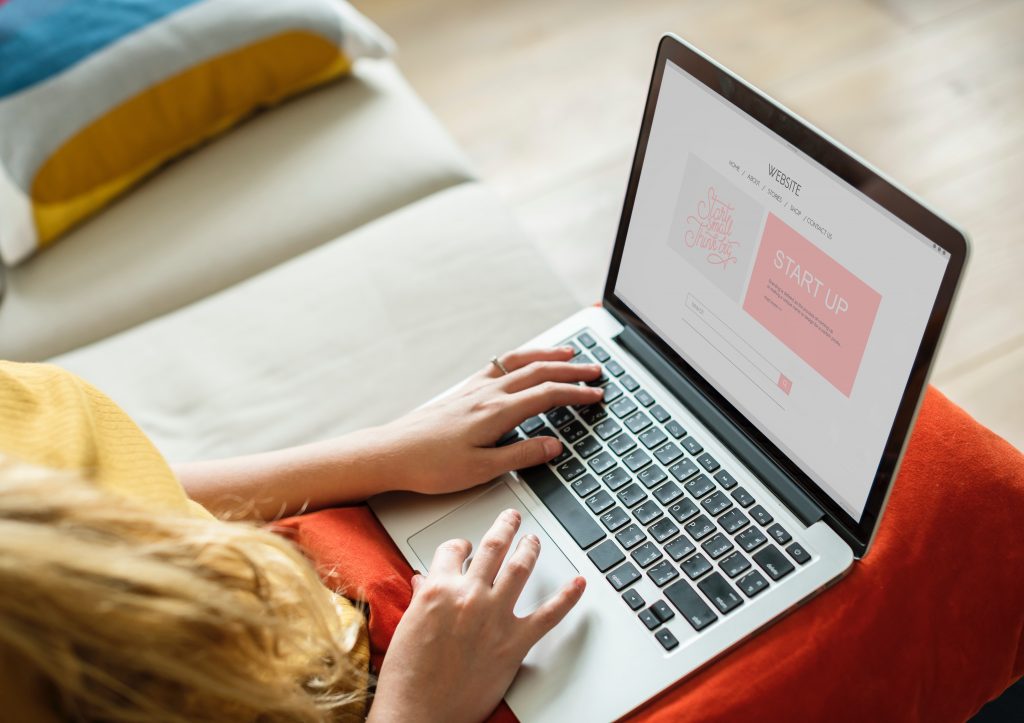 Now that you have created your dream product and designed a website, its time to invest your time and money towards increasing your website traffic, which in turn can boost your sales or number of viewers. Below given are some effective tips and strategies to drive traffic to your website:
SEO
There are many ways to optimize each of your website pages to attract more visitors. First and foremost way is to develop high-quality content. In this competitive world, only a good and well-researched content can get on top of the search engine's listing. Make sure that you organize your website and update your content on regular basis with all the related information for the easy access to your users.
Create an attractive and concise meta description and title tag. Adding colorful images and optimizing them by adding descriptions, alt tags and titles is also important for a good traffic. Also, make your website more trustworthy and protected by an SSL certificate. Nowadays, in most searches, people use more than four words. So targeting on long-tail keywords can give you a better chance of a higher ranking.
Use Backlinks
Now since you have optimized your website, it's time to start building links. A link is basically a connection between two web pages. A link that goes from another site to yours is called backlink because it's pointing back to your page.  Always keep in mind to exchange links with high quality and highly ranked websites. This will drive more traffic to your website when they click on the link that comes to your website. Check out https://seojet.net/blog/build-backlinks for more details on backlinks.
Advertise
Once your website is ready, you can start advertising it. Paid advertisements can increase the relevant traffic towards your website. Paid advertisement means buying traffic with online ads. Pay-per-click or PPC and pay-per-impression or PPI are two common types of paid advertising. PPC is could be a good option when targeting the search engine users. Here, you would be required to pay every time someone clicks on your ad. Google Adwords and Facebook Ads are the most popular PPC platform. PPI means the amount of money you would be paying for your ad to be displayed a thousand times not clicked.
Guest posting
Be a guest blogger and post an informative blog for a reputed website, whose audience can be relevant to your website too. Add in the link to your website in the content to build in some traffic. Guest blogging also allows you to invite others to guest blog on your website. In either way, you can successfully bring new readers and more clicks, thus increasing traffic to your website. Always be cautious while guest blogging and post only high-quality content without spammy links.
Get social
In this social media obsessed era, reaching out to people has become easier and more convenient. With over billions and millions of user on social media networks like Facebook, Twitter, Instagram, LinkedIn etc., you can easily drive traffic towards your website by using it effectively. Promote your products on Facebook groups and use the Facebook chat app to share the links of your website to the potential readers and customers.
With the proper use of hashtags, Twitter can also be a great platform to increase your traffic. With a larger audience, the Instagram allows you to boost the website traffic by adding the link in your bio and stories and affiliating with the big influencers on a commission basis. Apart from these, Pinterest and LinkedIn marketing are also widely popular.
Email marketing
This traditional method for marketing is still considered as a powerful tool by many. Stay in touch with your customers or readers by sending newsletters through email. Add in useful information and links to your website where they can get a deeper insight into your product. Create a catchy email subject line to make sure they open your mail. Keep in mind that sending too many relentless emails can make your readers or customers delete or unsubscribe from your emails.
Get listed
Getting listed in the top online/ local directories and review sites can easily drive more traffic to your website. Nowadays, people use search engines for everything, starting from restaurants to shops, dentist to beauticians and more. If your business comes in one of the top directories, then you can expect a lot of visitors to your website.
Engage in online groups and forums
Being active in online groups that are relevant to your field can increase the exposure of your profile and website at the same time. All you need to do is, comment or answer questions on social media posts and blogs. Make sure to add the link to the website in your social media profile. When people notice your participation, they can visit your profile and thus the website to drive more traffic. To avoid getting spammed, engage moderately and sincerely and always keep in mind not to add links in the comments section.
Responsive and fast website
Gone are the days when the primary device for internet browsing used to be a desktop PC. We live in such an era where emailing, shopping, paying utility bills, etc. happens at one click on a Smartphone. Due to these reasons, getting your website to be easily accessible and viewable across all ranges of devices has become crucial. To be available at any minute from any gadget asks for a responsive website architecture that is cost-effective and reaches a wide range of customers or viewers. Getting your website to be technically optimized in terms of image file sizes and page structure is important for a faster loading of your website. The faster your website loads the better viewers it gets.
Obtaining the traffic does not happen overnight. It needs a lot of dedication and hard work. By implementing a mix of the above-given tips, with the course of time, you would start seeing some improvements gradually but surely.