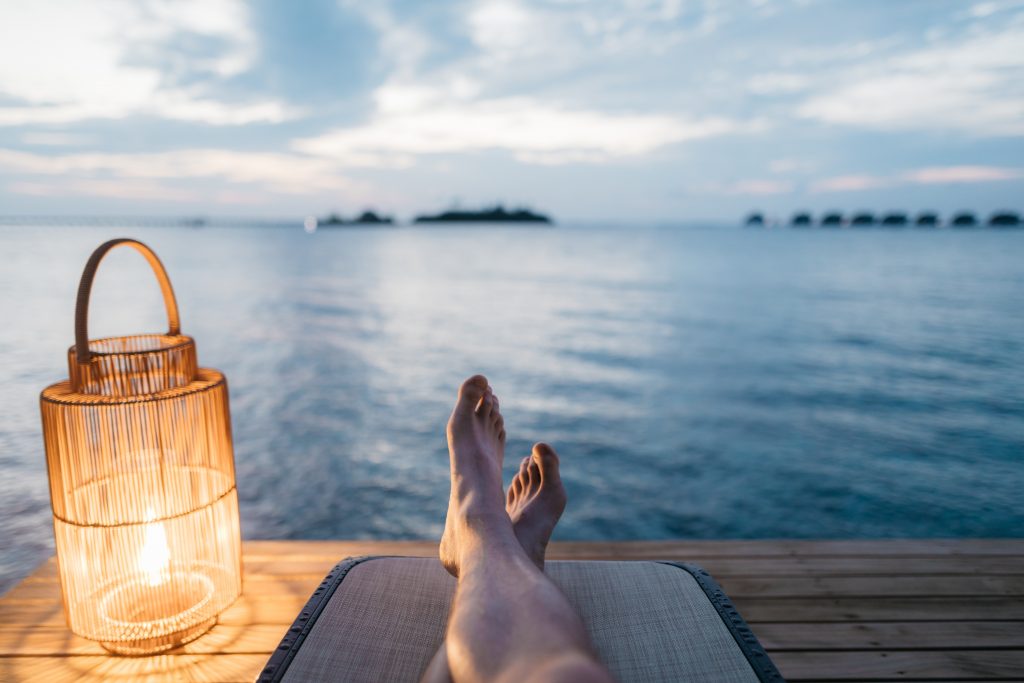 It's that time of year again when it starts to get a little cooler and we start to dream of faraway beaches and our next sun-filled vacation. But going on a vacation costs money and we're not always sure the best way to go about saving for it. But fear not, we have compiled some exceptional tips for saving for vacation!
Open a Dedicated Bank Account
It's hard to save for something if everything goes into the same account. How can you tell what money you've put in there to save for your vacation versus what you're planning on spending on Christmas presents next year? One of the best saving tips I've ever gotten was to open a separate savings account just for my vacation funds.
Most banks will allow you to open online-only accounts that you can move money into using online banking. Simply transfer anything you save into that account instead of lopping it in with your general savings to make sure you know what progress you've made and how far you have to go.
This saving tip works for anything under the sun you might be saving for, not just your next vacation. Though be careful not to open too many savings accounts, you might find there is such thing as too many savings accounts… things can get complicated.
Make a Savings Plan
If you know you're planning on booking a last-minute vacation to Mexico next November, you know between January and October you have nine months to save. If your vacation is going to cost an estimated $2,000 you need to save approximately $225 a month. That seems reasonable no?
Creating a plan is one of the easiest saving tips that can get you further towards your goal, and help you keep on track. It gives you actionable targets and helps you to more accurately calculate whether or not you'll be able to make your goal.
Compare Prices & Set Alerts
Cheap flights are sold all the time, you just need to know where and when to look. One of the easiest ways to make sure you're on top of the prices and deals is to set price alerts.
Setting up price alerts can be a great way to save a little bit (or a lot) on your next flight, hotel or vacation package. Travel sites like Skyscanner or airlines like Southwest have price alert functions that allow you to get the scoop on your favorite places to travel.
Not only can you save money on flights with hotels but you can get some great savings on hotels with price alert functions like with Hotels.com.
Know When To Buy
It turns out there are bad and good times to book vacations and it helps to know when those are. Do some research beforehand and find out when the best time to book your vacation is.
It used to be rumored that the best time to book a flight was a few days before, preferably on Tuesdays. It turns out that's not the case anymore, so make sure you do your digging before and find out when you'll likely come across the cheapest vacation deals.
Book With a Rewards Card
Credit cards can be a dangerous trap, but when it comes to vacations and rewards points they're a real blessing (pending you don't abuse them). If you have access to a rewards card, especially one that gives points towards travel or vacation rewards or even cash back. Every little bit counts!
Planning your vacation doesn't have to be stressful, nor do you have to do everything last minute. Start saving today so you can make sure you're ready to board when you want to!
Do you have any vacation saving tips? Share them with me in the comments, I'd love to get some more ideas… I see Paris in my future!
Need more saving tips?