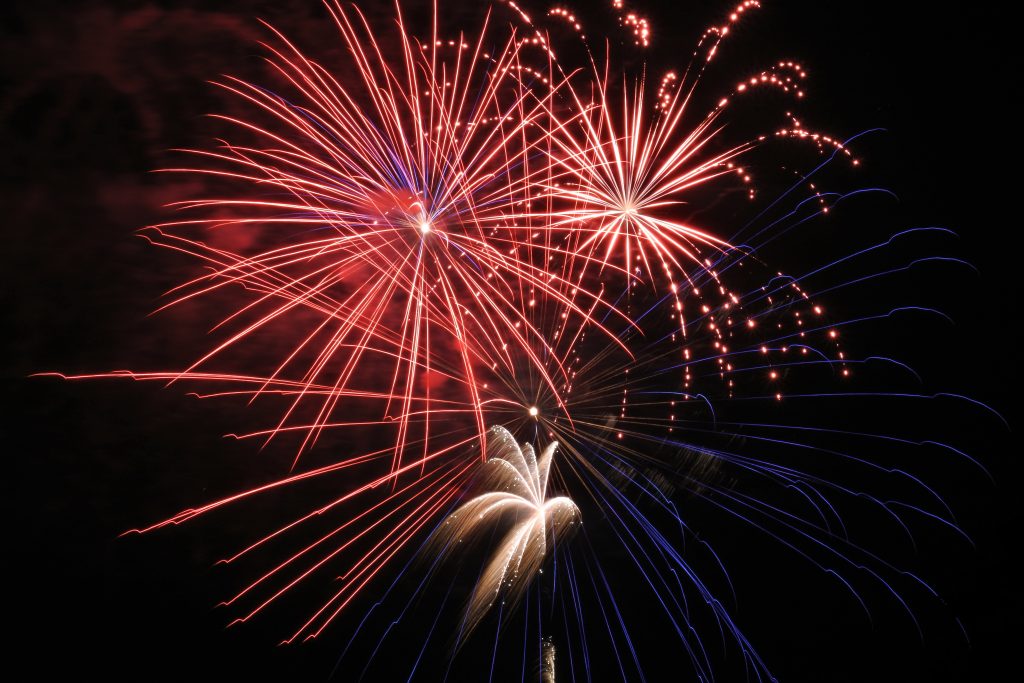 Happy New Year, welcome to 2019! It's time to put together that list of New Years Resolutions we'll be gung-ho for until the end of January when we seemingly "forget" that they exist – oh, is that just me?
I both love and loathe New Years. I crave the fresh new start that it brings every year but am disappointed by the fact that a few weeks in I forget about my new year new you mantra and go back to business as usual. Even still, I love the beginning of the year because it holds countless opportunities to work on those good ol' finances. 
Here is a list of financial resolutions you might want to try this year – I personally plan to give them a go!
Make a Side Income
Who couldn't use a little extra cash here and there? I know I sure could. So why not make one of your 2019 New Years Resolutions (hopefully one you decide to keep) to kick that side-hustle dream into gear and make some extra money on the side.
Maybe you want to start a blog, become a part-time graphic designer, spend your Sunday afternoons creating candles to sell at the local farmer's market or learn about the vast world of affiliate marketing – whatever your side hustle dream may be, go for it. Personally, for me, I'm thinking of something with books!
This is your year. And the sooner you get to doing, the sooner you get to making money… or that's what they tell me anyway.
Learn About Investing
For all of my financial prowess, I have to say that investing is one of those areas I understand less than most. This year, I'm going to change that.
I love the concept of investing, but because I have no real ideas of the intricacies of it, I'm lost when it comes to figuring out if investing is right for me. So this year, one of my plans is to learn more about investing and maybe even do a little (pending I can swing it).
If you already know about investing, how about beefing up your knowledge on another financial topic that interests you?
Start a Rainy Day Fund
Save, save and save some more. That's my mantra. Okay, fine. It's probably closer to save, reduce debt and save some more – but tomatoes tomatoes, am I right? This is different from the emergency fund that you always hear me harping about. You can use a rainy day fund for a whole mix of things like boosting your emergency fund when need-be or jumping on a well-deserved last minute plane to Vegas for the weekend.
Consider it a "me" find – and don't spend it just because you have it. Build it up and spend it when you really want something.
Learn From Your Past Mistakes
I'm sure it's not only me but when I make a big mistake I usually just slide right on by and pretend to forget about it. Not that I'm ever really successful. This year though, I plan to seriously grow in my financial knowledge and actions. And that means learning from my mistakes.
Take some time to review your financial history, see where you've gone a little off course and plot to get back on track (if you're not there yet). And most importantly, learn how to avoid making the same financial mistakes in the future.
Setting Financial New Years Resolutions
New Years Resolutions are notoriously hard to keep, so if you're going to set some up for yourself this year maybe just go with one or two. Start small and grow, pick one or two things that you really want to focus on this year and see where they take you.
The best advice that I've ever gotten in my career and life is simply: just start. There's no time like the present, so welcome to 2019, the first day of the rest of your financial future. Wait, was that too cheesy?
What financial New Years Resolutions have you set for yourself? Tell me about them below!
Looking for More Financial Reads?