Starting a new business is like gambling. You should dare to do anything new. You have to pass through critical trials before starting a new business. As a business owner the first three years are considered the most difficult and crucial and you should keep both aspects "success and failure" in mind. In order to survive as a successful business owner, you have to play smartly. As a startup, it can be hard to raise a capital. Do you have to invest in your new business but running short of money? This article will help you with the different ways to get some financial aid when you are in a need of money now. When you are searching for urgent financial aids for your business startup, there are many sources you can turn to, such as;
   Banks

   Private debt lenders

   Credit cards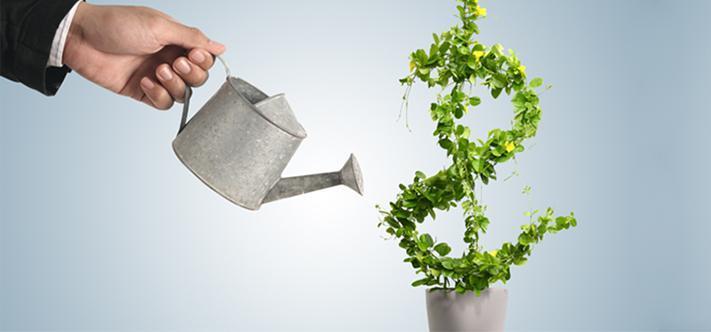 Whenever you approach lenders, they will guide you on which loan is suited best to you according to your requirements – you may need to purchase equipment, expand operations, or increase working capital. But obviously, before reaching to a lender you should do some homework about the different types of loans available and how they work. If you have a general idea about the loan lending procedure, you will not get ripped-off by fake scammers.
Give a glance on the following different money lending procedures or loans.
Installment loans
The debt of these loans is paid back with equal monthly intervals/installments. This payment includes both the principal and the interests. Installment loans are suitable to meet all business needs. If you pay installments according to the agreement, you will find no penalty or fine. A business owner who wants a new startup can take this loan and pay installments with the profit he receives from his business.
Line-of-credit loan
A line-of-credit loan is a form of the payday loan or a short termed loan that extends the available cash to the upper limit. An amount is transferred to the checking accounts of a business in order to cover the check. Small businesses owners may find the line-of-credit loan very helpful because it prevents the business from emergency and hindered cash flows. These loans are suitable for inventory purchases and working outlays for capitals instead of any equipment or real estate purchase. Line-of-credit loans are signed for one year contract and can be renewed automatically every year.
Distended loans
These loans are also known as balloon loans as you will receive the full payment after signing the contract while the interest will be paid off during the life of the loan, whereas the principal payment is due until the final day. They are similar to installment loans. These loans are usually used by the business person whose payments and earnings are due because of some specific reason. These loans are named as "balloon" because both principal and interest are paid collectively.
Pro termed loans
These loans require a hard credit check; lenders check the client's financial background and credit score before approving a loan.
Tenable and non-tenable loans
Unsecured loan
Loans can be of two types; secured or unsecured. When your financial background has a stable reputation, lender prefers to offer you an unsecured loan as the lender knows your business statement and considers you a low risk client. Unsecured loans require a track record of productivity and accomplishment, so new business owners are implausible to meet the criteria for such loan.
Secured loan
On other hands, a secured loan requires a guarantee or a security but normally has fairly low-interest rates. Collateral can be in any form, e.g. an asset, a real estate, jewelry etc. New business persons have to develop a sound reputation in the market.
How to meet the requirements for a small business emergency loan?
Things become easier when you understand them well. If you are prepared you will qualify for a loan easily. Follow this to-do list if you need money now and get swift cash. Whatever is the way you opt, either the bank or a private online lending company, you should be familiar with rules and regulations of loan lending procedures, and also the lender's requirements. Focusing on meeting lenders requirements will save your time and energy.
Build credit score
Your credit score is very crucial because it determines your capability to repay. And obviously the higher the better. It's mandatory for new business owners to develop a good credit score, so that lenders get to know your ability to deal with debts.
Inquire about lender's requirements and specifications
If you meet the lender's requirements you will be among strong candidates. Different lenders have different terms and conditions, their interest rates vary, and the installments schedule can also fluctuate. Your good and on time performance will increase your chances to develop a good credit score. Your business must be a for-profit company and you can't be listed in the SBA barred list.
Gather all of your legal and financial documents
Lenders typically verify your legal and financial documents before financing your business.
Provide collaterals for the short-termed loan
These days, the business startup is not a big concern; many lenders are working to help you stand on your feet. There are many more options available to make a better choice. Give a glance to all the above-mentioned options and choose the one that is open to you.