ti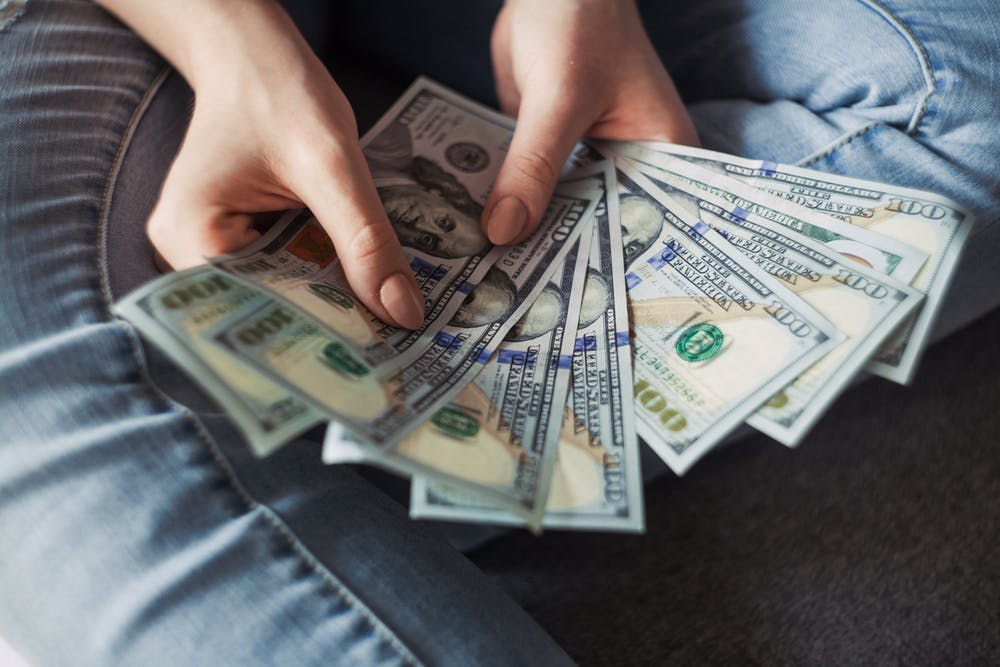 It has been said that it is not the amount of money you make per month or per year that determines your financial position at a given time. It is the way you spend the little that you have that matters. If you spend your money lavishly you can't complain that you only make a little at the end of the month. You can't have your cake and eat it. Here are 8 tips and tricks to spend that hard-earned money well.
1. Spend your money only on what you have budgeted for
Never spend your money without having a budget. A budget is simply a road map or a plan on how you want to spend your money. Record all your expenses and match them with the respective revenues. Don't forget to budget for contingencies. Once you have established a workable budget, stick to it. There will always be new things to buy or spend your money on out there. If you are not careful you will spend everything you have chasing new clothes, new toys or new cars. Impulse buying is very common to those people who have no budgets to follow. However, with a budget, you will know when you have bitten more than you can chew.
2. Take care of the basic needs first
There are those things that you just have to spend on as long as you are alive. They include food, clothing, and shelter. These should be the first things on your budget. Their budget should be flexible enough to make your life comfortable. Don't be too hard on the food budget, for example. You need to eat well to work well and make more money. You also need to make your home the most comfortable place for you in the world.
3. Go for a medical checkup
Keep the doctor away by having regular medical checkups. Remember that good health is wealth. When you are in the pink of health, you can work and make more money, but if you just neglect your health and work unceasingly, the time will come when diseases will tie you down.
4. Pay off your debts
The next thing in line is debt. Make it a habit to stay a debt-free life. No one said that loans are bad, but whenever you are in debt, you can hardly think outside the box. You can't choose the things you want to do- your lender chooses them for you. Whichever way you think about it, you always have limitations. For example, you can't go for a weeklong holiday overseas if you have not repaid your car loan. It is not prudent. Remember that if you don't repay your loans on time, you risk getting a credit rating downgrade which will open a can of worms in your financial life.
5. Keep your assets in good conditions
Your assets determine your net worth at any given time. To keep your net worth as high as possible, you need to keep your assets in perfect working conditions at all times. Renovate your home and maintain your car. Keep your home insurance and car insurance policies valid.
6. Start a home business with the surplus
Once you have paid your bills and kept your assets in the best possible conditions, invest the balance of your budget. Don't spend all your money as if there is nothing else to do with it in the world. In fact, the way you spend this money will determine where you start off on the next payday. Make sure that you put it somewhere where it can work for you. For instance, start a simple home business that you can sustain with your earnings. Don't worry if the money is too small to start any meaningful business. You can always take a loan as long as you can comfortably service it. However, make sure that you take the most convenient loan out there. There are many lenders out there, each with different loan products, and you may never know which one will serve you better than the other. Reviewing the available options through Nordiclenders financial services could be of great help. A complete review of a loan instrument gives you the information you need to make an informed decision when you want to take a loan.
7. Don't forget life insurance and pensions
Plan for your retirement while still at work and your death while still alive. Buy a life insurance policy that can cater for your funeral expenses or support your dependents when you die. You will die one day, stop running away from it. You also want to receive pensions after you retire to keep your retirement standards of living the same as the working-life standards of living.
8. Donate
Help someone in need. Don't just think of yourself. Not everyone is as privileged as you are. The more you give, the more friends you make and the happier you become. These people you will donate your money to may be of great help to you in the future. No one knows tomorrow.
In summary, you are where you are today financially because of the way you spend your money, not how much you earn. Money management is not an easy topic. If it were easy, everyone would be rich. The richest people in the world learned how to spend their little money first before thinking about how to make more money.