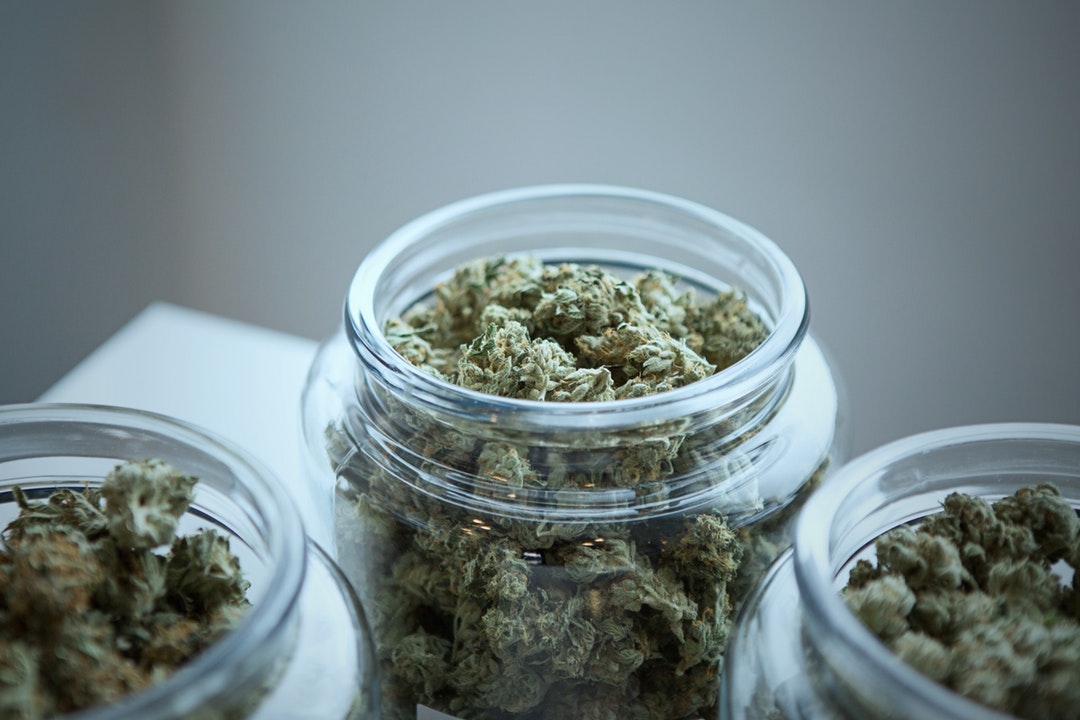 Cannabis, hemp, marijuana, grass, weed, pot, smoke, herb… Call it what you want, but the cannabis business is taking the world by storm. And it's time you got into the mix!
Investing in cannabis has its risks and rewards. Like any "hot stock" you'll need to do your research to make sure you don't blow up with the bubble.
But we think the cannabis industry is here to stay. And this might just be the best time to invest.
So let's dive right in! Here are the top 5 reasons why you should invest in a cannabis company.
1. The New "Cool" Kid on the Block
Nothing is hotter on the market right now than cannabis. And with that popularity, comes fast growth. The industry added 64,000 new jobs in 2018, a 44% growth.
And this growth isn't expected to slow down. At the time of this writing, there are 33 states who consider cannabis legal for medicinal use. And 10 states who approve its use for recreational purposes.
That number is expected to grow in 2019 with another 8 states on the verge of approving recreational use. This growth is proof that the cannabis industry isn't going anywhere anytime soon. We expect it to remain the "cool" kid on the stock block for years to come.
2. Sky-High Earning Potential
And what does that growth mean for stockholders? A sky-high potential to make money!
You might think that cannabis is all about smoking pot out of a bong. But you'd be surprised at how many uses this little plant has. And most of them don't involve recreational highs.
There are countless subsectors that will benefit from legalization. This includes biomedical research, software, beauty, and wellness.
The real estate industry could see a boom with more growing land becoming available. People will develop new ways to cultivate the plants. And better equipment to grow and harvest.
As an investor, you have a ton of subsector options. And the more options you have, the better you can diversify and make more money.
3. Beat the Crowd
First, let's be clear that this is not a new industry. So there are plenty of people already lining up to the cannabis trough. But in the realm of stock investments, the crowds around cannabis are small in comparison.
Although cannabis is not new, there are many parts of the industry that are new. As we mentioned, there are plenty of subsectors. Some of these subsectors are brand new with room to grow.
You can also beat out the crowds by investing in well-established businesses that intend to spread. Some dispensaries, like Planet 13 Holdings, have been around for some time. And they're eager to expand into newly opened markets.
4. A Perfect Match for the Medical Industry
There are two main species of cannabis: marijuana and hemp. Marijuana is illegal under federal law. But in December 2018, President Trump signed a farm bill that legalized hemp in the US.
Marijuana contains THC, the mind-altering substance that causes you to get high. Hemp contains very little THC. Yet it still has many of the health benefits of the cannabis plant.
The cannabis and medical industries walk hand in hand. And that's excellent news for stock investors because the medical industry is HUGE. And the legalization of the hemp has officially married the two industries together.
It's not a miracle drug, but cannabis has a useful spot in medicine. We've known for many years that it helps with pain management. It's an excellent alternative to dangerous opioid painkillers.
But there are so many other uses for cannabis in the medical industry. Research shows that it may help with mental health issues like anxiety and depression. It's also thought to bring down high cholesterol and blood pressure.
Because it's been illegal for so long, research on the medical benefits is slim. But as more and more states make cannabis legal, this research will pick up speed. And that means much more opportunity for investors.
5. The Future Is Bright
As states begin to see more tax revenue from cannabis, we'll see big economic growth. The future is bright for the cannabis industry.
The federal government hasn't legalized cannabis on a wide scale yet. But when they do, cannabis companies will have greater access to capital from banks. They'll also be free to trade on the major American stock exchanges.
In the current political environment, only companies based in Canada are able to trade on the NYSE. American companies must list their stocks on the over-the-counter exchange or in the Canadian markets.
Nationwide legalization will also free up a company's ability to move around the country. Right now, any company growing and selling cannabis must stay within their state borders. Any sales or distributing outside the state violates federal law.
So, you might ask when federal legalization is likely to happen. That remains unknown. But the government took a huge step towards it last year when they legalized hemp.
A Word of Warning…
Cannabis is a "budding" industry (pun intended). And it has plenty of pitfalls to look out for. As an investor, it's important to do your research before you choose a company to invest in.
When you're looking into investments, find out what type of cannabis they grow. Is it hemp or marijuana? This makes a big difference since hemp is now legal in the US but marijuana is only legal in certain states.
Also, be aware of how they plan to use their cannabis crops. Recreational use is still a riskier bet than companies who participate in medical cannabis research.
Take a look at their financials and growth projections. Check out what their supplier relationships look like. And find out how much product they're growing before you invest.
Invest Your Dollars In a Cannabis Company
If you do your research, you'll make a smarter decision when you invest in a cannabis company. It's an emerging market, so it's best to tread lightly and with caution.
But just because it's new, doesn't mean it isn't worth your investment dollar. Cannabis has a bright future. Get your foot in the door now and set yourself up for years of profitable investments! Trade cannabis with Bitcoin Pro.
We specialize in helping people plan for the future. Check out some of our other articles to get more investment tips and tricks!