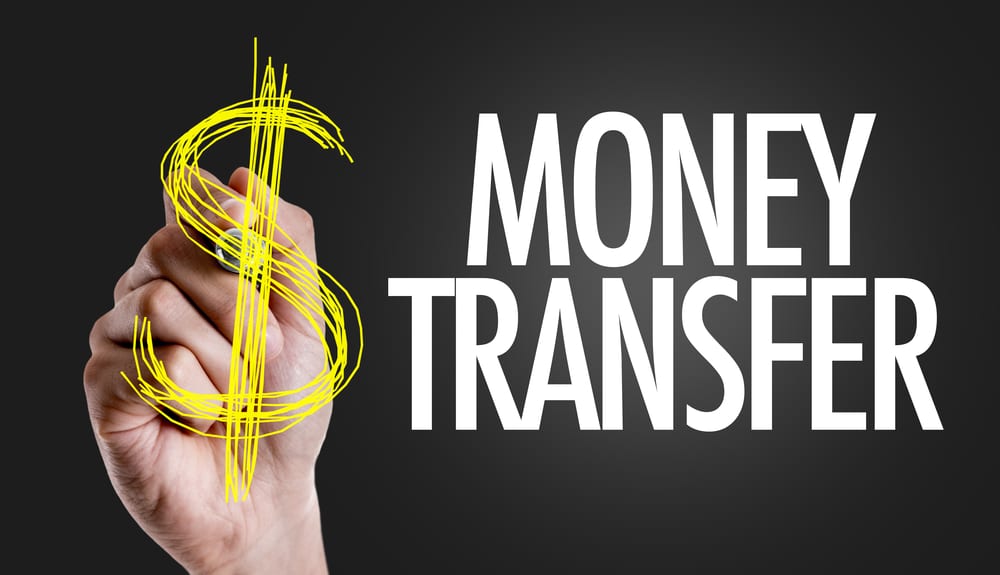 There can be different reasons why people transfer money internationally. You might have relocated to another country and would like to send some cash back home. You might be a business owner operating from another region. Perhaps, you have investments and properties that you have to pay overseas. The reasons are almost endless!
Whether you work abroad, own properties overseas, or transfer money for a mortgage or pension, this post will give you everything you need to know regarding how to send money back home when you live overseas. This guide will also discuss the options that can be cheaper when sending money overseas and some tips to make the most out of them. As you probably already have realized, international money transfer requires thorough research if you don't want to lose significant amounts of money in bad exchange rates and hidden fees.
The options for sending money overseas are numerous, as there are lots of firms that compete with each other for your business, including money transfer firms, banks, online money transfer services, and foreign exchange brokers.
Read on below to learn more about your options.
What's The Best Way To Send Money Overseas?
There's no best answer to this question since each of the many options for transferring money internationally has its own advantages and disadvantages. The choice you'll make should suit your needs. The factors that you have to look into in your search include the time it takes for your money to reach your recipient and how they want to collect it. Also, included are how many times you send money each month, the cost of sending money back home, and the amount you'll send overseas.
Make sure to check and see if you're comfortable with your prospective option based on these factors:
The Cost Of Transferring Money
Of all the factors mentioned above, the cost is the most important consideration you'll have to make. The different options for sending money can have varying prices, and the exchange rates and the broad range of fees associated with international money transfers can make you feel confused. The best thing to do is to find out the total amount of money your receiver will get after all the fees, and use the resulting figure to compare your options.
Take note that the costs associated with sending money overseas come in three parts.
Sending Fees – It's the fee that the firm will charge you for sending the money.
Receiving Fees – It's the fee that your receiver might have to cover to get the money; you can include these charges on your end, though.
Foreign Exchange Rates – The rates can change several times throughout the day, so you have to compare your options within a short period of time.
The amount you'll send can also influence the fees. Some firms offer better rates if you submit more than a specific amount, so it's best to consult your prospective firm about this. Get a quote from the bank and compare it with other options, such as FX brokers and online money transfer services.
What Are Your Options?
There are four main options for transferring money internationally, including banks, high street firms like Western Union, online services like PayPal, and foreign exchange brokers. These firms vary in terms of charges, the time it takes for your money to reach the receiver, and other factors.
Bank Transfers – A bank transfer can be an excellent idea because you'll have the chance to send money for free, particularly if there's another bank in your home country that belongs to the same banking group as your bank overseas. You can move money between your accounts at very affordable charges, or without a fee if you get fortunate. Some banks will require both accounts to be in your name before you can perform free transfers. Thus, you have to consult your bank about it first before making a move or you'll have to suffer from unexpected charges that may hurt your pocket.
Of course, the option for free bank transfers overseas doesn't always exist. Most of the time, people find out that their bank abroad doesn't have a sister bank in their home country, so continuing with the bank option for sending money may result in hefty fees.
Take note that there are better ways to transfer money to a NZ bank account or any other countries from overseas if free bank-to-bank transfer isn't possible.
Sending Money Through High Street Money Transfer Firms – It's easy to find a high street money transfer firm to send money back home from overseas. Some companies, like Western Union, have branches from almost all parts of the globe. Others, like MoneyGram, also have branches in post offices. The good thing about these firms is that they offer a wide range of services, including instant cash for your receiver and transferring money directly into your recipient's bank account. They're also easy to set-up since you wouldn't need an account for fast cash transfers (may only take a few minutes).
On the one hand, the downsides with high street money firms option include the fees that can widely vary depending on the service you'll get from them. Costs are also higher if you're going to send smaller amounts. Exchange rates may also differ depending on the currency you're going to use, so make sure to check some comparison sites before submitting some cash. It's especially true if the money comes from one of the cheapest countries to live, where the currency is weaker when compared to countries like New Zealand, Australia, or the USA.
Sending money through the likes of Western Union and MoneyGram, you will be given a reference number after paying and after the money gets sent successfully. Don't forget to share the reference number to your recipient since it will be their ticket to picking up the money back home. Also, if you're going to send "instant cash" to your home country, find out where your recipient can collect it to make sure that they have easy access to a specific money transfer branch. Some firms also allow their clients to send money to the phone wallet of their recipients, so check if you may get the same offer.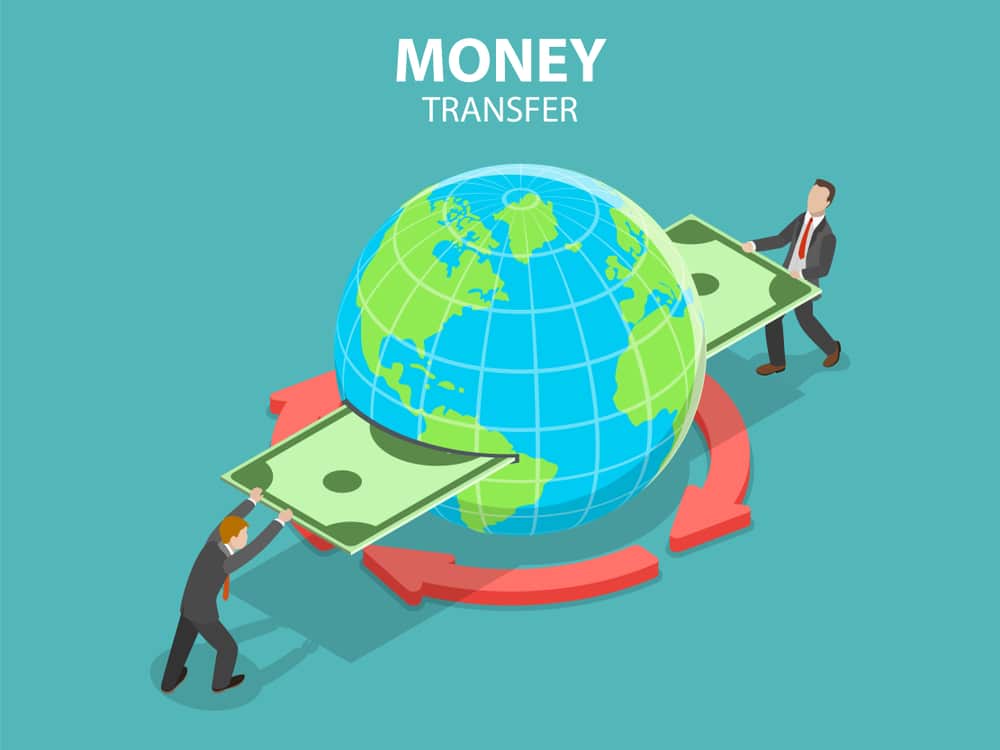 Always remember that these high street money transfer firms can be fast but expensive as well.
Online Money Transfer Services – If your money transfer is not urgent, then an online transfer is ideal for you. Online firms allow you to send money internationally using their websites for very minimal fees. You only have to create an account on these websites and register your credit card or bank account details. You'll need an email address and, of course, an internet connection to do online transfers.
Your recipient should also have an account created from your chosen online money transfer firm's website so they can receive money from you. Don't forget to ensure that your recipient complies with the requirements first, including an email address, a bank account, and an internet connection before using the online money transfer option.
Below are some of the popular firms for sending money online:
PayPal – One of the most common ways to send money online is through PayPal. Such a platform is also ideal for paying for your purchases from ecommerce websites like eBay and Amazon. The only downside with PayPal is that your recipient can't withdraw the money you sent without a linked bank account, and the associated fees can be higher compared to other online options. Nevertheless, PayPal's online money transfer service is efficient and comfortable for almost any individual around the world. You can send money from overseas to anyone back home so long as they also have a PayPal account, and there's no minimum amount for every transaction.
Transferwise – The creators of Skype came up with a brilliant idea to give people probably the easiest and cheapest option to send money abroad online. All you need is a checking account from the location where you're going to send the money and a checking account in the country where your recipient belongs to at present. Please take note that the account of your recipient doesn't have to be under your name, so it's a perfect option when sending money to family and friends.
Foreign Exchange Or FX Broker – Foreign exchange brokers are ideal if you're going to send a large sum of cash overseas. The good things about the FX broker option include not getting charged if transferring beyond a certain amount, and the chance to avail excellent exchange rates, which, more often than not, appear better compared to high street money transfer firms and banks. The service is also fast with money getting in your recipient's bank account (within the same day or the following day).
Cryptocurrency Transfers – It's an option that's relatively new in the market but has great potential. Yes, you can now buy digital currencies to send money overseas for very minimal fees.
Conclusion
Researching how to send money back home when you live overseas is as essential as finding the cheapest plane tickets or choosing the best travel insurance. You have to spend time comparing your options as it can make a significant difference in terms of total costs and convenience, among others. Everything discussed in this post should be more than enough to guide you and help you send money to family and friends back home successfully.