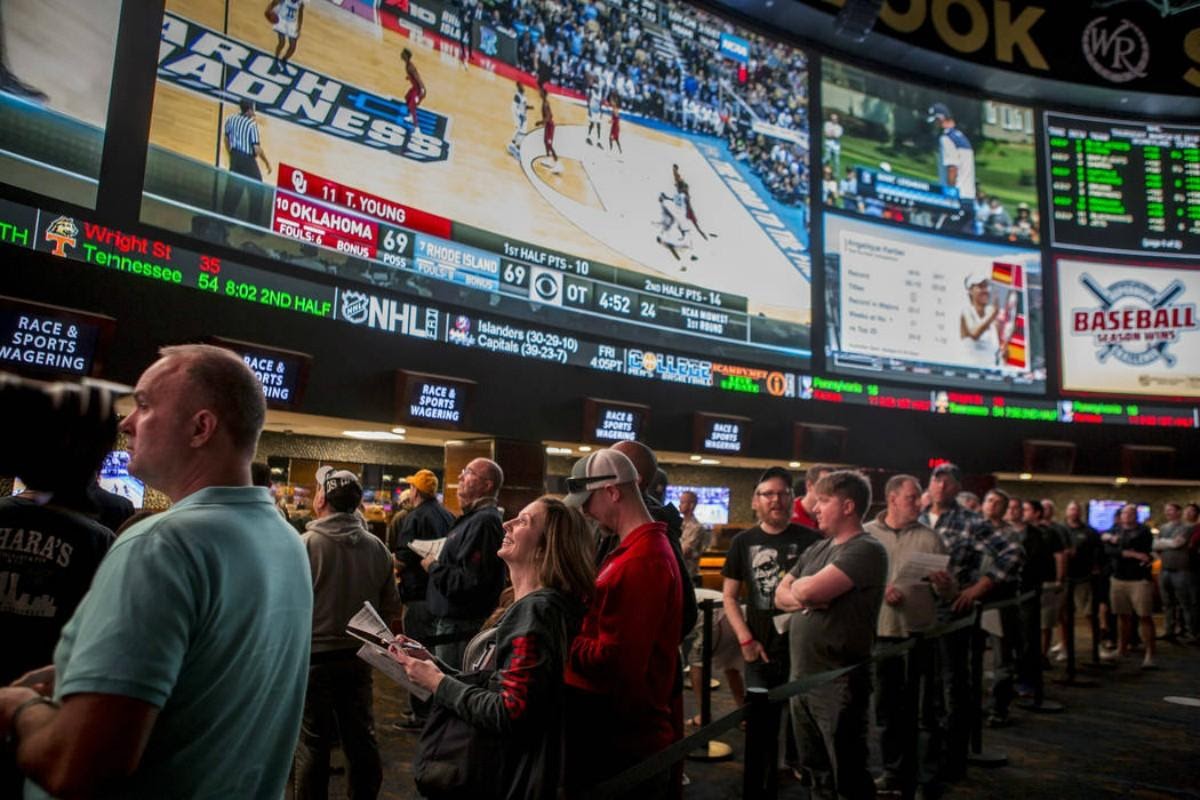 Betting on sports for a living is a dream job to most people. With the help of social media, getting a side gig betting on sports is very much possible. It won't be easy but if you're serious about it, there are ways to get your foot in the door.
Keep A Record of Your Bets
This might seem obvious, but tracking your bets has to be step 1 before you can start betting on sports as a side gig. If you want to get a job betting on sports, you'll need proof you know how to pick winners. You won't have much of a chance of getting a side gig betting on sports unless you know how to pick winners. The first way you do that is by tracking your bets so you can know your winning percentage. Without getting into the math of sports betting, if your average wager costs you -110 (most bookmakers charge $0.10 for every dollar you wager), you will need to win 52.4% of your bets to at least break even. Obviously you want to do better than breaking even but at least you know where to set the bar. While that number might seem relatively low, remember, if it's a job, you'll be making a lot of bets.
Another reason you want to keep track of your bets is for historical data. Regardless of how many games you watch, you will need to look for additional information. That information isn't only about the event you're betting on. It's also about you and your patterns. If you're constantly making the same mistake, you can spot that out way easier if you have all of your bets available to review. On the flip side, if there's a pattern that's working for you more than others, you can find that information and apply it.
Social Media is A Great Tool
One recommendation is to use social media to get an idea of the landscape. You'll want to start by following people that do what you're looking to do for a living. You will learn a lot while following these individuals, especially on Twitter. Not everything you learn will be good (some people on Twitter try too hard to be a personality) but when you find the right person, the learning experience will be worth it.
Just to see how they talk about betting on sports, how they go about handicapping games and how they react to wins and losses. We suggest following a diverse group of cappers which will help you spot out the frauds. When you understand the margins involved in sports betting, you'll be able to spot the lies of certain people and the winning percentages they claim to have.
Another fantastic way to use social media is to promote yourself. If you want to get a side gig betting on sports, having your bets on social media for the world to see is enough to get you a following, as long as your picking winners. Before you can do that, you might want to make sure you've had enough practice.
Basics You Need to Know for Success
The first key is that you should practice making bets with no money involved. This doesn't seem to make sense at first but remember, you don't actually have to bet on sports yourself to have a side gig betting on sports. You can write about it, blog about or talk about it via social media. If you aren't charging people money, then you don't necessarily need to be making bets yourself. There are plenty of companies that will pay for you to write about sports or give advice about it online. If you did plan on charging people for your services, betting on the games is more crucial simply because proof that you "put your money where your mouth is" is very important to your legitimacy.
If you just want to go the old fashion route of betting on games yourself and trying to make that into a side gig, you'll need a lot of discipline. You'll definitely need to track your bets and you'll also need to start off with a bankroll. Professional bettors always know how much they are willing to lose and they don't bet more than that for the season. You should also start with one sport and see if you have success with that before expanding. With time, practice and a lot of patience, a side gig betting on sports is possible.