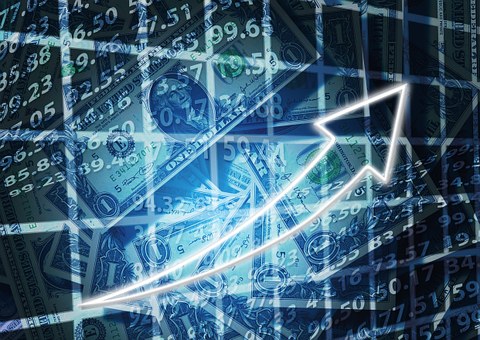 Imagine you want to buy some gold, you ask your brother to purchase it for you. Your brother goes to a gold-trading shop and bargain with the owner to get it for less than the market rate. He buys on behalf of you. It is essentially what a financial transaction is. That broadly is what a trading broker does.
Who is a Stock Broker?
A broker is a person or a group of individuals serving a financial institution to organize and perform a financial transaction on behalf of another party. In simple words, we can define a broker as someone who manages the trading or fiscal actions. A broker will charge a commission or fee for such transactions as their remuneration or profit. A broker will also be responsible for studying the current trends of the market. Based on this, the broker will suggest the customer for investing purposes. A broker should be licensed to conduct investing activities.
History of Stock Brokerage:
Human for ages is trading in one way or other. Sometimes, the exchange of commodities was the trade, while bonds and currencies in other. For centenaries, this is how we are learning the trade. However, the trading was not legal till 1611, Dutch East India Company first came up with the idea and began with its first publicly traded stocks. Dutch East India Company is the first firm to ever registered on an official stock exchange.
The first instance of the profession dates back to the 2nd Century BC in Rome. But it became obsolete with the end of the Roman Empire. Furthermore, only to be revived by money-lenders from Venetian. From the 1300s to the 1500s, there was potential trade happening by individual investors and Belgium exchange. The trading in those times was limited to promissory notes and bonds.
In recent years, the profession of stock brokering has been increasingly automated with more trades in traditional securities being conducted by machines, rather than by people.
Types of the broker:
There are broadly three types of brokers. Such as:
Stock Broker
Full-Service Broker
Stock Broker:
A stockbroker is a middleman, an individual or group of individual who performs financial transactions on behalf of their client. Stockbroker possesses sales techniques, analytical skills, and thorough knowledge of stock brokerage.
Pros:
Impressive salary
Professional Security
Immense option for career growth
Cons:
Excruciating high-stress environment
Difficult to maintain and build new clientele
Full-Service Broker:
A full-service broker researches and keeps track of a broad range of stocks and shares. In other words, a full-service broker offers customized comprehensive portfolio management services to their clients.
Pros:
Proper and timely guidance
Customized research
Optimized investment
Dedicated relationship manager
Cons:
Churning possibilities
Brokers can take advantage of the clients
Discount Broker:
Technology is booming every second, along with various financial tools coming into play. Brokers who charge a nominal fee for buying commodities on direct orders from clients are known as discount brokers.
Pros:
Low Commission Fees
Unbiased Trading Services
Extensive educational material
Cons:
No research-based guidance or advice
Close to nothing on customer services
Lower Margin Money
Bottom line:
The career is more fitting for those who are in control of their analytical skills. Candidates who are willing to work hard can excel in this high-stress field can reach great heights in their careers. Although this is an intimidating and challenging career, many find the process worth it with their financial rewards.
For more great articles on Everybodybodylovesyourmoney, read these:
Ten Practices To Increase Your Self Discipline
Investing Without The Stock Market – Go With Peer-to-Peer Lending
Ten Side Job Ideas To Try This Year