If you've built a substantial amount of home equity, you have the option of getting a home equity line of credit (HELOC) to access some additional funding. You can use the money you obtain from your line of credit to pay for large expenses or consolidate your high-interest debt. However, a HELOC comes with certain costs and risks, which you should carefully consider before you go ahead. Check out this comprehensive guide to HELOCs.
How a HELOC Works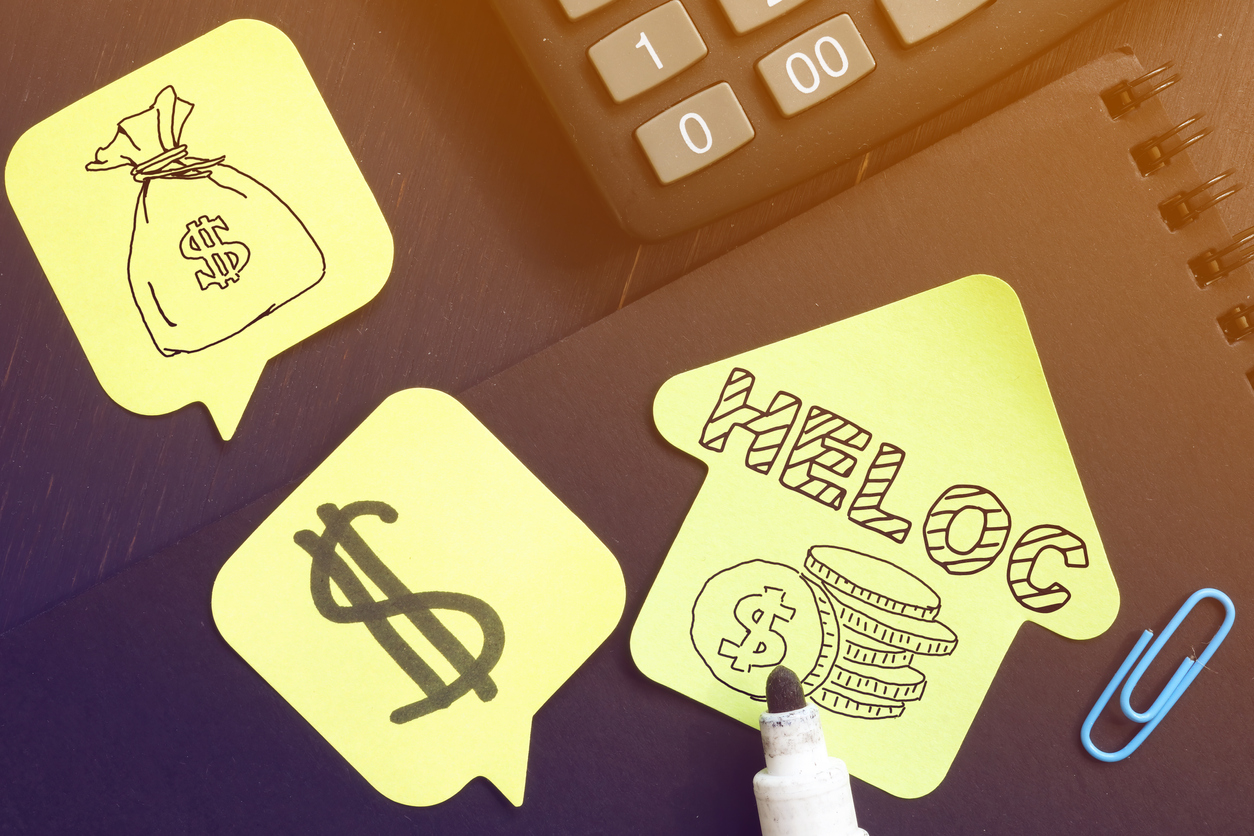 When you take out a HELOC, you're borrowing against your home equity, meaning your home will serve as collateral for your credit line. A HELOC works like a credit card. It allows you to borrow up to a certain limit within a specified draw period, which can range from 10 to 20 years. You only have to start repaying your debt when the draw period ends. Typically, you have 20 years to repay what you owe. Once you pay off your outstanding balance, your available credit will be replenished.
How to Qualify for a HELOC
To be eligible for a HELOC, you must have accumulated some home equity, meaning the value of your ownership interest in your home is more than the outstanding amount on your home loan. In most cases, you'll be able to borrow up to 85% of your home equity. Lenders will also look at other factors to determine your eligibility, such as your credit score and history, monthly income and debt, and employment history. It may be possible to get a HELOC with bad credit, but you have to be prepared to pay a higher interest rate.
Pros and Cons of a HELOC
While it can be a great way to gain access to additional funds, a HELOC also has a number of drawbacks that you need to consider. The following are the pros and cons of taking out a HELOC:
Pros
Low interest rate: Since it's secured by your home, a HELOC tends to have a significantly lower interest rate than an unsecured loan.
No restrictions on the use of funds: Unlike some other types of home equity financing, a HELOC allows you to use your funds any way you wish without having to get approval from your lender.
High credit limit: A HELOC typically comes with a much higher credit limit than a credit card.
Cons
Minimum withdrawal amount: A HELOC may not be a good option if you're looking for a way to pay for your day-to-day expenses. It usually requires a minimum withdrawal, which can often be tens of thousands of dollars.
Variable interest rates: Since a HELOC is an adjustable-rate loan, you have to be prepared to pay a higher interest rate in the future. However, you may also have the option of switching to a fixed-rate loan.
Fees: Depending on which lender you choose, you may be required to pay a variety of fees to use a HELOC, including application fees, appraisal fees, annual fees, and transaction fees.
There are many home equity financing options available. If you have any doubts about getting a HELOC, you should spend some time reading up on other home equity solutions. Compare their pros and cons to see which one best suits your situation.