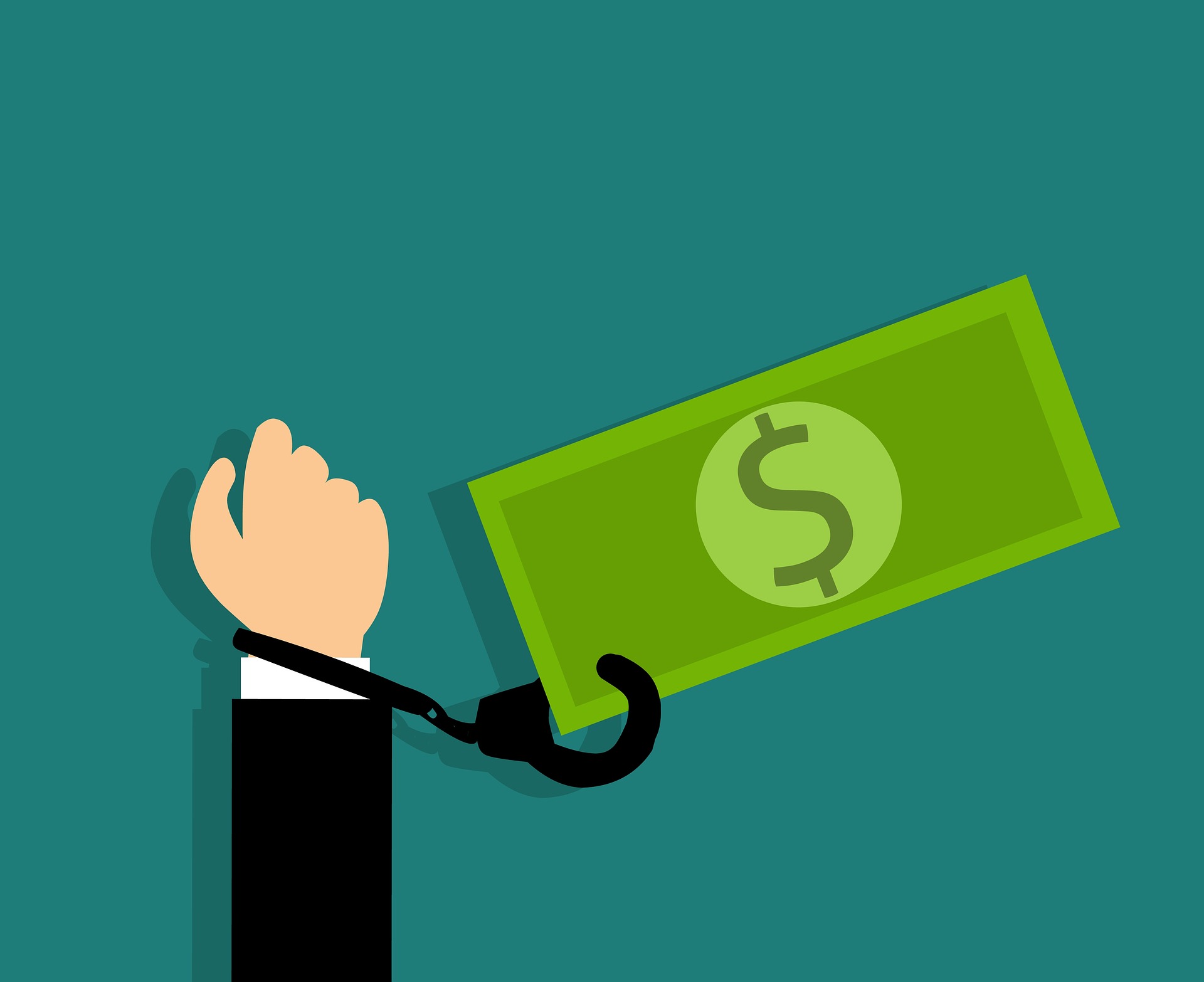 Many financial experts classify debt as good or bad. So-called good debt helps you buy an appreciating asset like a house or business. Student loans are also viewed as good debt because they can help borrowers gain skills and a higher-paying job. 
Bad debt, on the other hand, doesn't help you get ahead like good debt. It's usually used to buy a depreciating asset like a car or designer purse. Credit card balances, car loans, and personal loans are generally viewed as bad. 
However, I'd argue that all debt is bad. There's really no such thing as good debt in my opinion. Here's why I believe all debt is an anchor that drags your finances down. 
You Have to Pay Interest
"Good debt" like mortgages and student loans usually have lower interest rates than "bad" consumer debt like credit cards. Even so, these "good" loans can still cost you thousands in interest if you don't make an effort to pay them off faster. 
For example, a $200,000 30-year mortgage at a 4% interest rate will end up costing $343,000 total if you stick to the regular payment schedule. That almost doubles the cost of your home, even at a supposedly low interest rate! 
Many experts say that it's better to invest your disposable income in the stock market rather than use it to pay off your mortgage. However, that strategy only works if the market yields a higher return than your mortgage rate. Right now, home loans are hovering at around 6% interest. 
Adjusted for inflation, the stock market has only yielded 7% historically. Plus, returns are expected to be lower than average for the next decade. So it's possible that your mortgage may cost you more in interest than you earn from your investments. 
Even if I'm losing out on some money by paying off my home early, I'd rather take the lower risk path by getting rid of my debt. The interest I'm saving myself by paying off my mortgage is guaranteed, whereas stock market returns can be more unpredictable and variable. 
Debt Robs You Of Cash Flow 
Another issue with debt is that it robs you of cash flow. Many Americans have a car loan, student loans, and credit card debt. As a result, the average person spends about $1,200 a month on debt payments. This can greatly reduce your ability to save money because you're spending a large chunk of your income on debt and daily necessities. 
Plus, your debt may limit your career choices. You'll have to stick with stable jobs that enable you to afford your debt payments. You may not be able to make a career pivot to a job you love that pays less or take a risk and start your own business. 
At first it seems like debt gives you more choices by enabling you to get the degree or car you want. But once the payments come due, you'll have less career and lifestyle flexibility because you have payments you need to make every month (or else you may lose an asset like your car or house). 
Debt May Not Pay Off 
The reason mortgages and student loans are considered "good debt" is that they help you purchase an appreciating asset or gain in-demand skills. Although you'll have to pay interest on the money you borrow, the idea is that you'll still come out ahead when your home gains value or you get a good job. 
However, it's not guaranteed that your home will appreciate enough to cover your borrowing and carrying costs (such as property taxes and maintenance). It's possible to lose money on your home if you have to sell during a down market. Plus, if you spend a lot on repairs or renovations, you may not get all your money back.
For example, homeowners who pay for a major kitchen remodel only recoup about 70% to 78% percent of the cost when they sell their home. Many people borrow money to pay for these renovations, so the interest they accrue adds to their losses. 
It's also possible that your degree may not pay off. About a third of college grads are underemployed and working jobs they're overqualified for. This can cause financial hardship because you have to try to repay your loans on a lower salary than you anticipated. And trying to juggle all your expenses and debt payments on a low salary may cause you to rack up even more debt! 
Debt can be a cycle that causes you to accumulate more loans and payments, which is why I try to avoid it as much as possible.
Wrapping Up 
Because I don't believe debt is worth it, I try to minimize the amount of money I borrow. Although I borrowed money to purchase my home, I'm trying to pay off my mortgage as soon as I can. By paying as little as interest as possible, I'm reducing my borrowing costs and increasing the chances that I'll make a profit when I sell my home. 
Although I want to get my bachelor's degree eventually, I've decided not to go back to school until I can do it debt-free. I also try to avoid consumer debt like credit card debt and pay off my balances every month. 
Sometimes I wonder if I'd earn more money or own more real estate if I were willing to leverage debt. But at the end of the day, I know I'll sleep better at night if I'm debt-free. Knowing that I own my home free and clear and the bank can't take it back if I miss some payments will bring me a lot of peace. I know the sacrifices I'm making to become debt-free (like picking up side hustles and cutting my expenses) will be worth it in the end! 
What are your thoughts and opinions on debt? Is it worth it or not?
4 Signs You're Being Too Financially Generous
4 Ways To Be Proactive With Your Money
P.s. if you're reading this posting because you are in debt, avoid high interest payday lenders like Click Cash Go.  They're basically usury in disguise and will only hold you back.

Vicky Monroe is a freelance personal finance and lifestyle writer. When she's not busy writing about her favorite money saving hacks or tinkering with her budget spreadsheets, she likes to travel, garden, and cook healthy vegetarian meals.