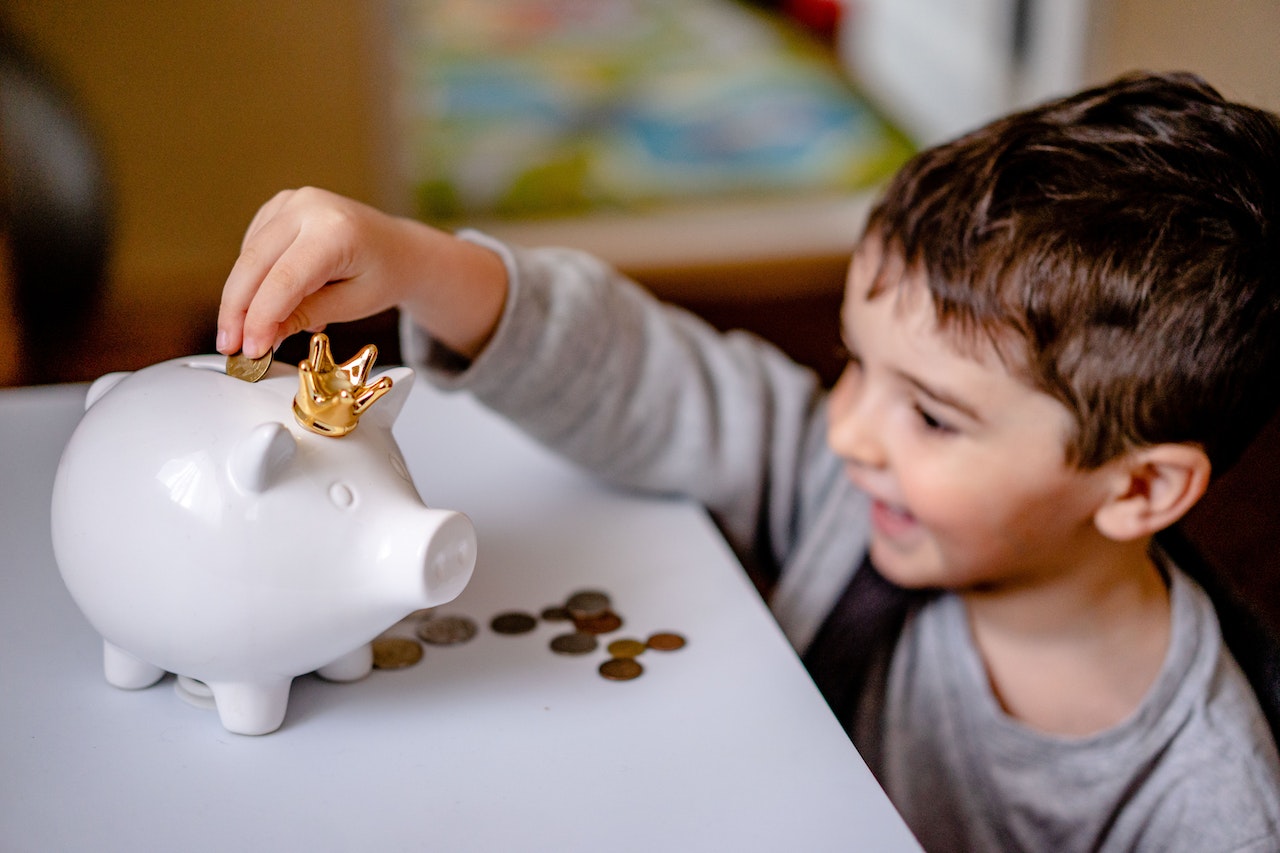 Growing up, my parents didn't teach me much about personal finance or model good money behavior. Emergencies hit our family hard because my parents didn't have much savings despite their high household income. Since I was never exposed to concepts like budgeting and compound interest, I felt unprepared to manage my finances as a young adult.
Although I don't have kids of my own yet, I've put quite a bit of thought into how I'm going to teach them financial responsibility. Here are a few ways I'm planning to educate my kids about money. That way they won't have to learn money management skills on the fly like I did.
Give Them an Allowance for Chores
As a kid, I never had to do chores. My mom was a homemaker, so she did the lion's share of the domestic labor. Now that I'm an adult, I realize just how much work it takes to maintain a clean, tidy home. Looking back, I wish I would've helped her more. I had a rude awakening when I moved into my first apartment and had to cook and clean for the first time!
With my kids, I plan to do things differently. I'm going to require them to complete some age-appropriate weekly chores in exchange for an allowance. My parents spoiled me rotten and bought me everything I asked for. Although I'm grateful for their generosity, it may have been better for them to give me a more limited allowance.
Having an allowance would've enabled me to learn how to budget and save up for the things I wanted. Being given whatever I wanted made me believe that money was an endless resource. I never learned how to prioritize my wants and was accustomed to getting everything on my wishlist. This mindset made it harder for me to adjust to living on a small entry level salary when I moved out on my own. Although my kids will have everything they need, I'm not going to give them every single thing they want so they can learn how to prioritize.
Teach Them How to Stretch a Dollar
Every parent wants to see their children succeed in life and earn comfortable salaries. However, I still plan to teach my kids how to stretch a dollar so they know how to get through rough patches and live below their means. A fun way to do this is to bring kids to the grocery store and make a game of finding the lowest unit price. That way they'll instinctively know how to hunt for deals when they're older.
I also love Family of Nomad's idea to give tweens a hygiene budget for their personal care products and allow them to shop on their own. If they come in under their personal care budget, they get to pocket the leftover money and spend it on whatever they want, which gives them an incentive to shop frugally. Or they can opt to use up the whole budget and treat themselves to fancier soaps and shampoos. Either way, they'll get a valuable lesson about how to spend money in a way that aligns with their priorities.
Encourage Them to Save Money
In my family, saving money wasn't encouraged, and was even frowned upon by certain family members. After my birthday, I remember being made fun of for choosing to save the money I received instead of spending it immediately. In my future household, I plan to foster the opposite environment and reward saving.
I hope to be able to match any money my kids contribute to their savings accounts to help them understand important financial concepts like 401k matching. I also plan to educate them on the power of compound interest and the benefits of getting started with investing early in life.
Teach Them the Consequences of Debt
My sister and I never learned about the consequences of debt at home or school. As a result, my sister took out massive loans to attend a private college without knowing how crippling debt can be. After seeing how much debt she accumulated, I decided to opt out of college.
I plan to teach my kids how interest works and how quickly it can add up. If my sister had known that student loan balance can balloon to more than what was borrowed, she probably wouldn't have gone to an expensive private college. Hopefully giving my kids a solid understanding of how interest works will help them make good choices.
Are there any areas of finances you wish your parents had taught you more about? How are you teaching your kids (or planning to teach your future kids) about finances? Share your thoughts in the comments!
Read More 
How to Raise Financially Savvy Kids
17 Best Frugal Activities for Kids
The Best Ways to Teach Kids About Money
7 REASONS YOU SHOULDN'T BUY YOUR KID A CAR

Vicky Monroe is a freelance personal finance and lifestyle writer. When she's not busy writing about her favorite money saving hacks or tinkering with her budget spreadsheets, she likes to travel, garden, and cook healthy vegetarian meals.