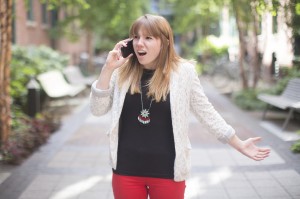 You're approached by a friend who's about to be evicted from his apartment. He needs $500 to keep his home and he knows you've got the money.
He asks for a loan and tells you that he can pay you back next month.
Would you lend him the money?
Why You Shouldn't
Loaning money to friends and family is a touchy subject. After all, you love your friends and family – you'd do anything for them. Or at least almost anything.
So giving out a loan sounds like no big deal, until it is.
Money has the power to destroy relationships.
Have you ever heard the saying "a debtor is a slave to his lender?" Well, it's true.
The person who borrowed money is going to feel really uncomfortable around you until the money is paid back. And worse, if you're not paid back at all your relationship will be damaged, if not completely ruined.
Forget casual lunches, family dinners, or any other form of contact you used to have with a friend. It will slowly die down until the money situation is squared away.
It's silly to ruin a meaningful relationship over money. Trust me, I've been there.
When You Should
As someone who has been burnt by lending money before I can tell you from first-hand experience that there is only one exception to this rule.
Give away the money.
If you can afford to help someone by giving them the money they need then by all means, go for it. But don't expect it back.
In many cases the person asking for money has dug their own hole by mismanaging their money. And in order to change their habits they need to learn the hard way.
So if you're handing out money don't expect to be paid back.
If You Do It Make a Contract
Sometimes we just have to learn for ourselves! I had heard all the horror stories before but I went ahead and did it anyway.
When it was time for my loan to be paid back my friend denied that I had loaned him the amount of money that I did. He claimed it was a fraction of that.
Being that this was someone I trusted I didn't make a contract. I willingly handed out the money.
So if you insist on lending money to a friend or family make sure you have in writing the amount of the loan and the terms of the loan.
Final Thoughts
I think loaning money to friends or family is probably the worst financial decision you can make.
In most cases you not only lose your money but you ruin a relationship as well.
You've been warned. It's not worth it.
What's your take on loaning money to family and friends?