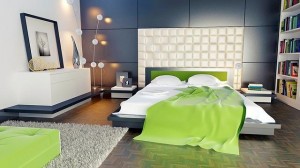 Jamie and I had mapped out our financial goals together and had planned to save up as much money as we could and then begin the house hunt in 2017. Then a month and a half ago our plans got derailed when we were offered a chance to buy a property we both loved.
The house was mostly what we wanted, it's definitely a fixer upper but more importantly it's on the type of property what we want.
Since the seller was trying to quickly unload the property so she could move out of state and didn't want to use a real estate agent we quickly started working through everything we needed to do before buying. Only we did in it a super unorganized way.
In the past month and a half I've learned a lot about buying a house without a real estate agent. And I can tell you it's not something I want to do again.
If you're thinking of buying a home off of a private seller here are some mistakes to avoid.
Be Clear When Negotiating
Our first mistake was thinking "I'll think about it" was a yes. Seeing as the property was a great deal compared to similar properties in the area we offered to give her full asking price if she included the tractor that she was also trying to get rid of. (This is an 18 acre property with a ton of mowing to do.)
At first she said no. We asked again and it was an "I'll think about it." We very stupidly assumed that statement was going to equate to a yes. #Dumbmistake
Get the Contract Before You Pour a Ton of Money in Inspections
After getting what we thought was the offer we'd asked for we proceeded with inspections.
There was just one tiny little problem – she didn't know where the septic tank was! Knowing that septic systems run from $10,000 – $30,000 Jamie and I weren't willing to purchase the house without a)knowing for sure it had one and that the sewage wasn't running in the creek and b)having it inspected since it obviously hadn't been pumped for at least 21 years.
We spent a month looking for the septic tank. (The health department had no record!) Plumber number three and $470 later we finally found out. We had it inspected and luckily the only thing that was wrong with cost $20. Shewww.
Then we moved on to regular inspections for another $300. The major problem was that the house needed a new roof. The seller agreed to split the cost of a new roof with us by knocking $5,000 of the asking price.
We were good with that.
So we're ready to buy the house. We call the seller to get the contract ready only she decided she wasn't going to include the tractor – after we had already spent $800 in inspections.
If we would have had the contract BEFORE we started paying for inspections (especially finding the septic) we could have negotiated the $5,000 off plus got the tractor.
After much back and forth we ended up offering the full price with the tractor included. She accepted.
Less learned. Get the contract with agreed upon offer and make it contingent upon inspections. This way if something comes back wrong you can negotiate a lower price instead of getting stuck with your original bid.
Trying to Buy a House Without an Agent Sucks
Our process isn't over yet and I have regretted not having an agent so many times.
It's much easier to make an offer and negotiate when you have a third party involved rather than having to call the seller and try to negotiate yourself.
A real estate agent can help you avoid so many stupid mistakes. In my book having an agent is worth every penny, especially if you want a leg up on deals where real estate can be hard to come by.