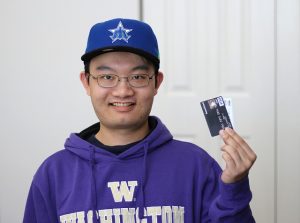 A growing economy needs domestic spending to sustain it. In the years of the recession spending fell as unemployment levels rose. The USA has emerged from that recession with unemployment levels back to normal, halved from the peak when the grip was at its highest. Inevitably part of the recovery has been due to improving statistics that has increased consumer optimism. The problem however is that while spending has increased the overall national consumer debt on credit cards has gone up quite appreciably. In the last quarter of 2015 that debt rose by $52 billion and now stands at over $900 billion. It does not look as though the lessons of the recession have been learnt and individuals, couples and families appear to be spending on things that they can only afford by purchasing on credit.
The recession was caused because people overextended themselves with mortgages they could ill afford supported by the financial sector businesses that did not see a problem coming. Credit card companies have a poor record when it comes to verifying that a card applicant can be trusted to use a card properly. After all their profit is made by people carrying forward balances on which they charge a high rate of interest. While they are not looking for the major expansion they sought prior to the recession they are still happy to provide easy credit which the consumer seems happy to use.
It has to be said that increased spending is also a result of more people getting back into employment. There were 400,000 extra jobs created in the early months of 2016 resulting in the unemployment figures dropping below 5% for the first time in years. However the figure of over $900 billion is surely worrying especially as there is no obvious signs of wages increasing to any marked extent?
Alarming Levels of Card Debt
The average household debt on credit cards in the USA is over $15,000 on those that carry forward balances as opposed to paying off a month end balance in full. The latter pay no interest unless they have used their cards at an ATM to withdraw cash in which case a charge is applied immediately. Those simply paying the minimum that the credit card company requires each month are wasting their money paying a high rate of interest and they will not see their balance come down by any significant amount. Their available credit will hardly increase and with time if they continue to buy but not settle the month's expenditure the card will become unusable because they will reach a limit.
While credit limits can be increased anyone who needs that because of relying too much on their cards is building up problems.
While credit cards have become important for online purchases and actually act as ID in some circumstances they should really be used for convenience rather than subsidizing monthly expenditure. If you have that average debt in your household you need to think about creating a budget. If you list two column, income and expenditure you will soon see if you are living beyond your means. If you are you need to do something about it because credit card balances will not disappear by magic. There will come a day when you have to address the problem and it should be sooner rather than later.
Personal Consolidation Loans
There are online companies in the financial sector who offer just right loans and will approve any realistic applications as long as those applications are supported by evidence that the applicant can afford to pay the monthly instalments for the full term of the loan. The interest rate applied will be much lower than the one applied to credit card balances, even if the applicant has a poor credit score. That matters far less than the simple evidence that a bank statement and employment details provide.
"Credit Cards are convenient but they are potentially very damaging if used incorrectly. In the USA they clearly are because the average card debt levels are alarmingly high. That is expensive debt that card holders should resolve as a matter of urgency."
People with multiple cards can therefore consolidate their card debt into a single monthly loan repayment. Of course this is only a solution if any future card expenditure is settled in full at the end of each statement period. It is not necessary to cut up the cards. Indeed cancelling a card can have a negative impact on a credit score because one of the elements of that score is available credit.
The loan repayment may be a sizeable sum but it is the means of getting rid of core debt that has to be faced ultimately. Those people carrying significant card debt are unlikely to have looked at financial management or if they have they are clearly failing to address their problems. When retirement comes they may have little in the way of savings and without a regular pay check they are unlikely to be able to meet card costs anyway.
When the recession struck there was misery in every State in the USA. While the environment is much more positive today, there are underlying problems in American society that are not disappearing. Credit card debt is only one part of overall consumer debt yet mortgages and student loans are seen in a far more positive life. There are very real reasons why such things make sense because they either enable asset growth or education leading to a good career. In contrast there is nothing positive about credit card debt and the sooner those with such debt address their problems the easier they will find it to sleep at night.