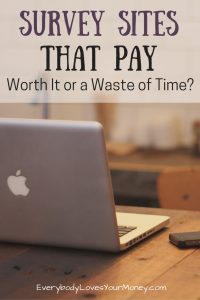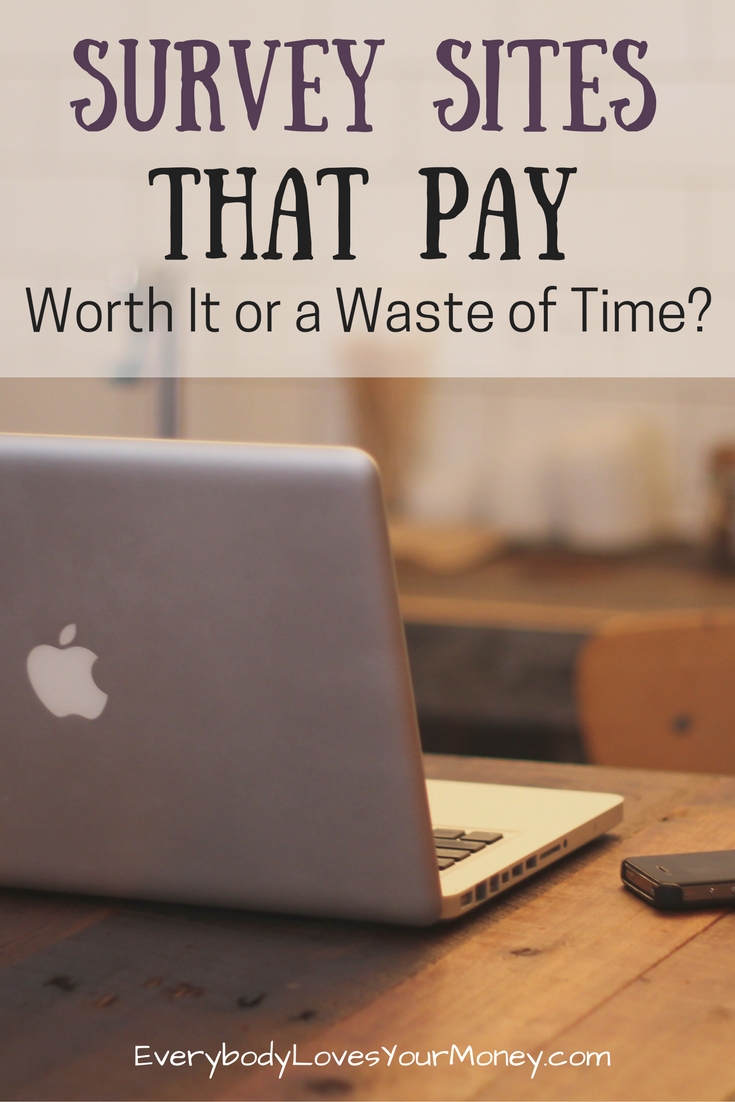 Survey sites that pay are such a popular way to earn extra pocket money anytime, anywhere. But now that I have a few years of experience under my belt of side hustling from home, it's time to take a serious look at whether they're truly worth your time.
Survey Sites That Pay: Are They Worth It or a Waste of Time?
Nearly every personal finance blogger has written about surveys as a means to make extra money. Myself included.
What we so often don't discuss is the impact of how much time is required versus how much is earned. What is the ROI (Return On Investment)?
For example, in my own experience, and from what I've heard from others, many surveys inform you that you don't qualify after you've already invested 10 to 15 minutes on them.
The trade-off, however, is free money. Eventually. It takes a significant amount of work to earn your first $25, $50, or $100 gift card, but a handful of those would cover next year's Christmas. Imagine that expense being marked off your list.
When It Makes Sense (and Cents) to Do Surveys
When you're with the right survey company. You'll gain the best return by making sure you do surveys with the best and most reliable companies out there. Despite its popularity, I read some pretty negative reviews about InboxDollars. Conversely, I read very positive reviews about MySurvey and Swagbucks.
When you chip away at it, rather than invest most of your day. Some studies show the specific breakdown of what you'd earn per hour doing surveys and it ain't pretty. If, however, you devote an hour or two each day to taking surveys and earning gift card points, then your time is still free to pursue more lucrative projects or important time with your family.
When you're not actively pursuing a different side hustle from home. This is purely my opinion, but if you can make $30 an hour as a proofreader or $50 an hour as a social media manager, then surveys are a waste of your at-home work time. I've tried splitting my freelance writing business time with taking surveys and it quickly became obvious where the greater ROI was.
When It Doesn't Make Sense (or Cents) to Do Surveys
I already mentioned other side hustles, but I think it also applies if you're considering a side hustle. Don't assume there are no other jobs out there. Are you organized? Research becoming a virtual assistant. Can you type? Be a transcriber. Here are more side hustles you can look through.
Don't rely solely on the profits you earn from side hustles to tackle large goals like paying off debt or saving for a house. Use your survey income for smaller goals like Christmas, back to school shopping, or vacation spending.
My Conclusion
I no longer participate in surveys now that I'm focusing all of my time between my family and my writing business. If I weren't running a business, however, I'd probably stick with it. I still do my online shopping through Swagbucks due to the points I earn using their shopping portal.
Your decision will likely vary from mine, but now you have a few more ideas to consider that will help you make the most of your time side hustling online.
Bonus Reading: "5 Apps That Pay You Money"
Do you actively use survey sites that pay? Which one is your favorite?