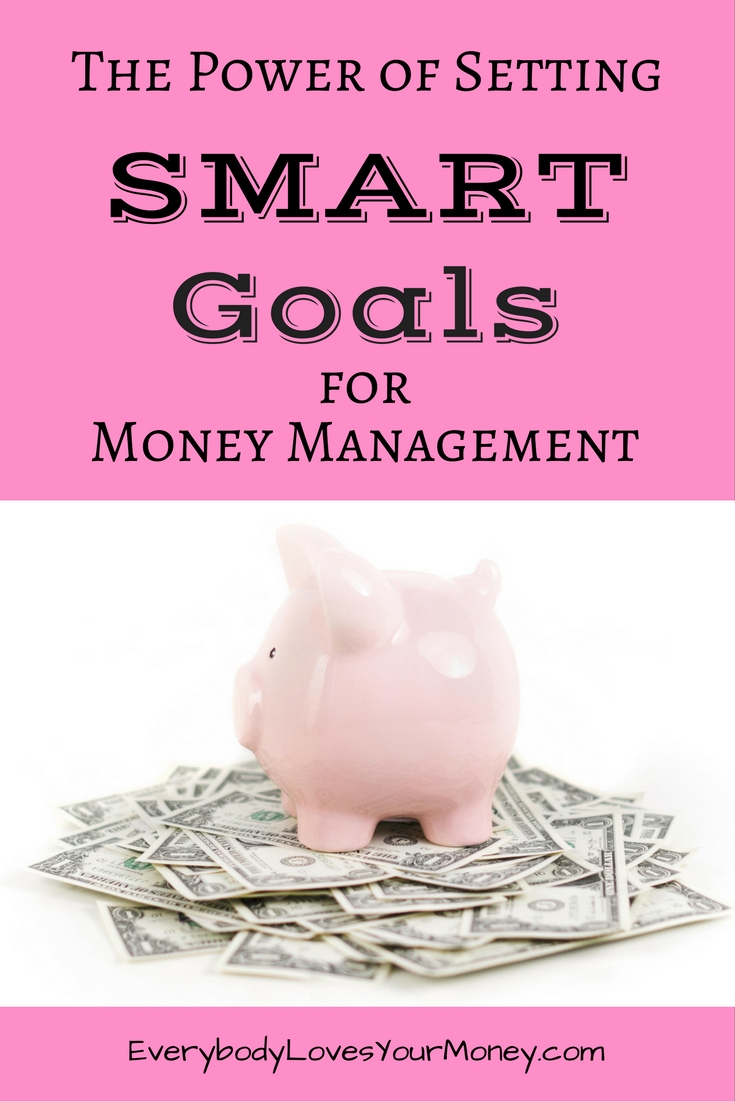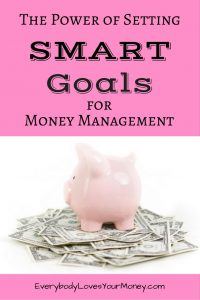 Goals are the fuel that drives many toward success. What type of goals, however, are the most effective when it comes to finances? Let's take a look at a few SMART goals for money management and you can decide for yourself.
What are SMART goals?
Although I don't know the exact origin, I first heard about SMART goals from virtual mentor and thought leader, Michael Hyatt. He uses his platform to help people crush their goals in a way that is effective and consistent.
SMART is an acronym for making your goals:
S – Specific
M – Measurable
A – Actionable
R – Realistic
T – Time-bound
Now let's look at these through the lens of personal finance.
How to Set SMART Goals for Money Management
First, what is your biggest financial goal? Is it to:
A goal like "get out of debt" is a great place to start, but applying the SMART test will make your efforts toward it much more powerful. Here are five examples.
Specific
Instead of stating you'd like to "pay off debt," state exactly what you plan to achieve.
For example, "Pay off all nonmortgage debt and cut up all credit cards this year."
Measurable
If you can slap a calculated number onto your goal, then you're that much more likely to achieve it.
For example, instead of saying, "Start saving for emergencies," try "Save $1,000 for emergencies in the next 60 days."
Actionable
Hit the ground running with your SMART goal by using an action verb.
For example, don't use a passive voice: "Have less debt than last year." Instead, say something like, "Eliminate $20,000 in nonmortgage debt this year."
Realistic
Hyatt warns his readers to make their goals challenging, but include common sense. "I go right up to the edge of my comfort zone," says Hyatt, "and then I step over it."
For example, making a goal like "Triple my income in six months," is likely unrealistic and will just result in an unmet effort that could lead to discouragement. Instead, evaluate what you could realistically push yourself to do and go after it. I.E. "Increase my income by 25% this year."
Time-bound
Start adding deadlines to every financial goal and you'll discover a new layer of hustle in your life. SMART goals for money management must include some built-in accountability like that to boost your motivation.
For example, the beginning examples of goals each said something great like "Save for emergencies," but they didn't designate when this should take place. Try adding a date at the end of each goal.
"Pay off $10,000 in credit card debt by Christmas."
"Earn $1,000 extra per month with my side hustle in six months."
"Save my first $500 toward emergencies in 30 days."
These are just a few examples of how to kick your financial goal up one more notch without a great deal of extra effort.
Final Thoughts
Goals like this will take more time to plan and execute, but that feeling of success waiting on the other end could very well be worth the hard work.
How would you apply SMART goals for money management in your own life?
Photo Credit: finance (MorgueFile)