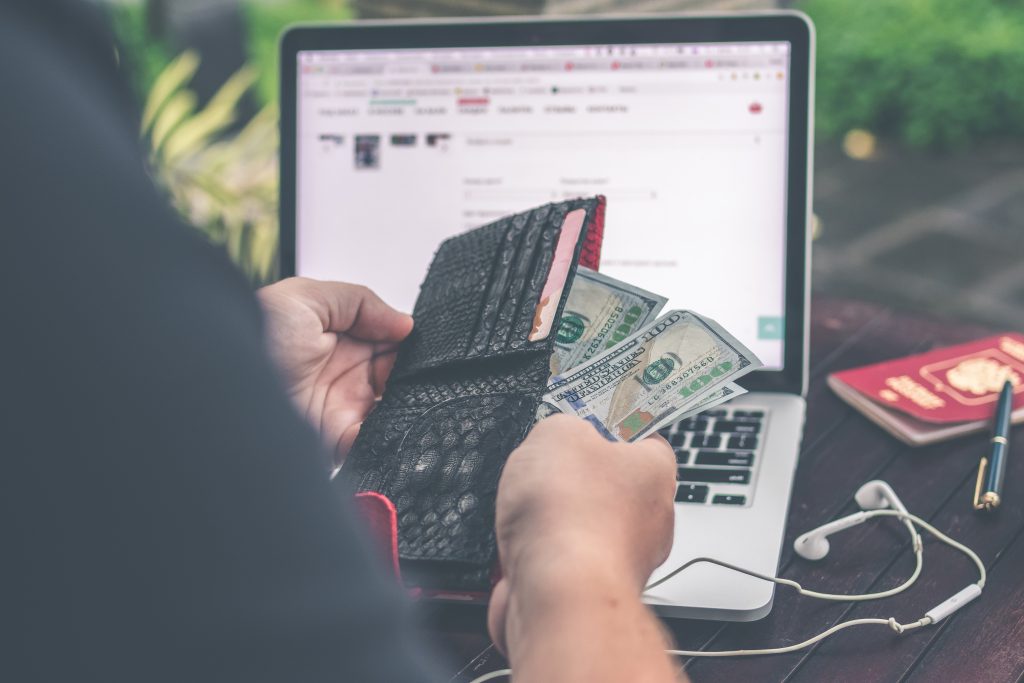 Sometimes we find ourselves in a bind with a bill to pay and no money to pay it. Typically, I'd imagine this happens around the end of the month when rent becomes due, and we haven't budgeted correctly. Regardless of the reasons, you might find yourself with the need to make $300 quickly.
Easy Ways to Make $300 Quickly
So what can you do? I've got a few quick ideas for making short-term money for you.
Take Paid Surveys
Online surveys can be a good way to make some extra side cash. But we should premise it by saying that not all of the paid survey sites are legit. If you're going to take this route make sure you do some research beforehand.
Some commonly recommended survey sites include Swagbucks (where you get a $5 signing bonus), Survey Junkie, Daily Rewards and PrizeRebel.
Start A Small Side Biz
We're not talking about becoming a virtual assistant, taking a crash course in affiliate marketing, or learning how to code. A simple dog-walking or babysitting business will do to help you line your pockets with a bit of extra cash. If you're not interested in going at it alone, you can sign up for a service where clients come to you like Rover or Sittercity.
When it comes to dog walking, you can expect to reasonably charge somewhere between $15 and $20 for a short walk with your new pooch pal. For babysitting, rates vary, but you're likely looking at somewhere around $15 per hour.
Use Your Car
Pending you have access to one, using your car can be a great way to bring in a little extra cash. There are a few businesses that rely on people to use their vehicles, most prominently as a driver for services such as Lyft or Uber. If you don't have access to a vehicle, Lyft has Express Drive partners that can provide access to one.
Not into having strange people in your car, totally fair. How do you feel about food? Food delivery services like Uber Eats, DoorDash or Skip the Dishes might be more up your alley.
Let Someone Borrow Your Car
If you don't have time to make deliveries, but your car is sitting unused in your parking spot than why not consider lending it to someone else? You can make around $5 per hour by letting someone else borrow your car with Getaround. While you may not make $300 quickly, if you rent out your car for a few hours a day you can make yourself a few hundred dollars per month. Just make sure you have the correct insurance!
Become an Airbnb Host
Speaking of letting people borrow your things, what about putting that spare room to use? Airbnb allows you to rent out space in your home and make a little side cash. So with a stay or two, you could make $300 quickly. Make your rental space more popular by creating authentic experiences for your guests and raking in those awesome reviews!
Do you have other ideas that can make you quick cash? Share them in the comments below!
Looking For Other Ways to Make Money?