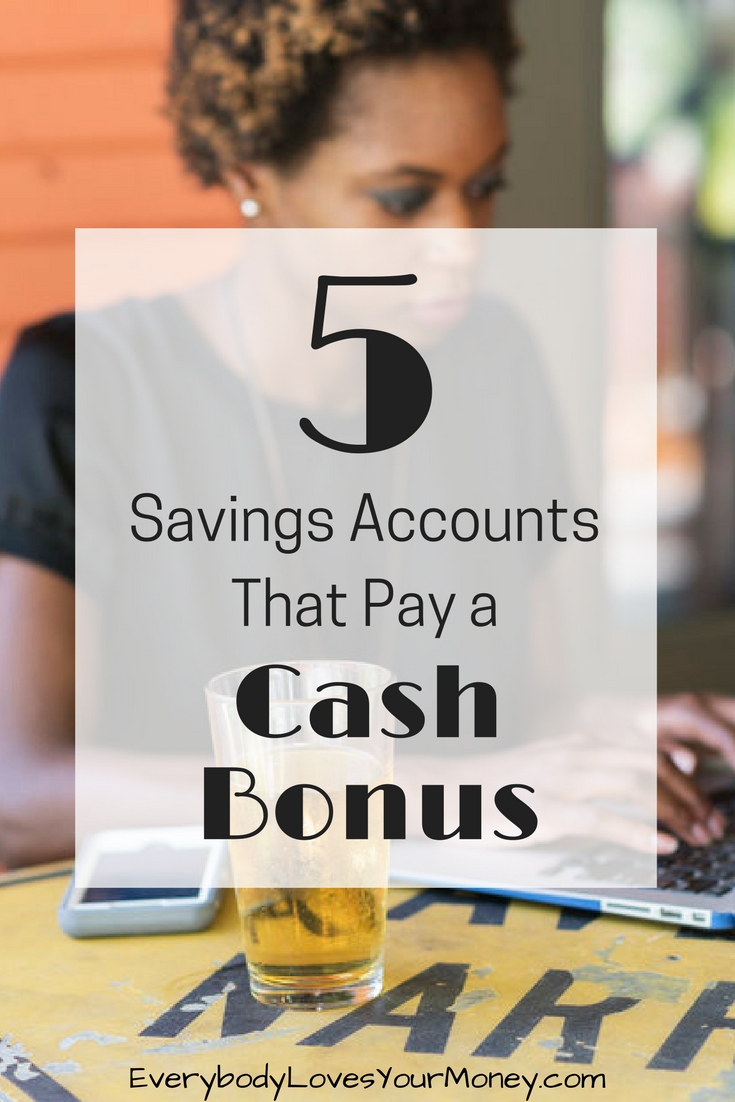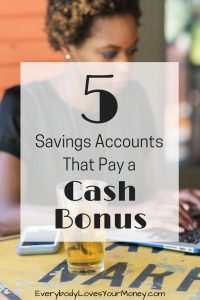 Many people make it a goal to save more money each year. Some specifically want that savings to be in a separate account they won't feel as tempted to touch (for example, an emergency fund or college fund for a child). Here are several savings accounts that pay a cash bonus, as well as keep your money out of sight and out of mind.
5 Savings Accounts That Pay a Cash Bonus
Chase Total Checking & Savings – $350 Cash Bonus
By opening a Chase Total Checking account and setting up an automatic deposit, you earn a cash bonus of $200. If you open a Chase Savings with a minimum deposit of $10,000, and leave $10,000 in the account for 90 days, you'll earn a bonus of $150.
Total Cash Bonus: $350
To learn more, click here.
Charles Schwab – $100 Bonus
Looking to build your retirement fund? Charles Schwab wants to pay you $100 for opening an account with them. With a minimum opening deposit of $1,000, you'll be eligible for a cash bonus and one step closer to a healthier retirement fund.
For more details on eligibility and enrollment, click here.
Citizens Bank – $1,000 CollegeSaver Bonus
A great way to prepare your child for college is to start depositing money into a designated college fund early. If you open a CollegeSaver savings account with Citizens Bank before your child's 12th birthday, then he or she will receive a $1,000 cash bonus upon turning 18.
For more information to help you get started, click here.
Regions Bank – LifeGreen Checking & Savings – Up to $100 Cash Bonus
If you want to develop a stronger savings habit, try setting up a checking and savings account at Regions Bank. What makes this unique is that you'll earn up to $100 in cash when you set up an automatic transfer from your LifeGreen Checking to your LifeGreen Savings.
Some examples of expenses you can save for every year are:
Christmas
Vacation and Travel
Property Taxes
Auto Insurance
Back to School
Home Repair
Replacement Funds (i.e. car, furniture, appliances, etc.)
Learn more about LifeGreen accounts from Regions Bank here.
Brightpeak Financial – Emergency Savings Share Account – Up to $100 Cash Bonus
Brightpeak Financial is on a mission to help people save specifically for emergencies. Their Emergency Savings account not only pays a competitive interest rate, but you'll receive cash incentives for every milestone you reach.
For example, when you grow your balance by at least $50 per month, you'll receive:
$10 at 3 months
$15 at 6 months
$25 at 1 year
$50 at 2 years
Note: Due to Brightpeak being a part of Thrivent Financial, a not-for-profit agency founded by Lutherans, this offer, and all others through Thrivent, are only eligible to those who identify as Christians or are the spouse of a Christian.
To get started, click here.
Your Takeaway
Whether you're looking for a new bank, a place with cash incentives, or just to save more money, these five options may help. The top priority, however, is that you save, whether it be in an automated, monthly deposit, something a little more creative like the 52-Week Money Challenge, or just whenever you can. Even $5 a week is $260 in one year.
For ways to save money without opening a new bank account read these articles.
10 Ways to Make Saving Easy
Money is Basic: Changing Your Habits is Hard
TOP 13 Money Saving IDEAS Of All Time
Which of these savings accounts that pay a cash bonus are you most likely to try? Share in the comments below.