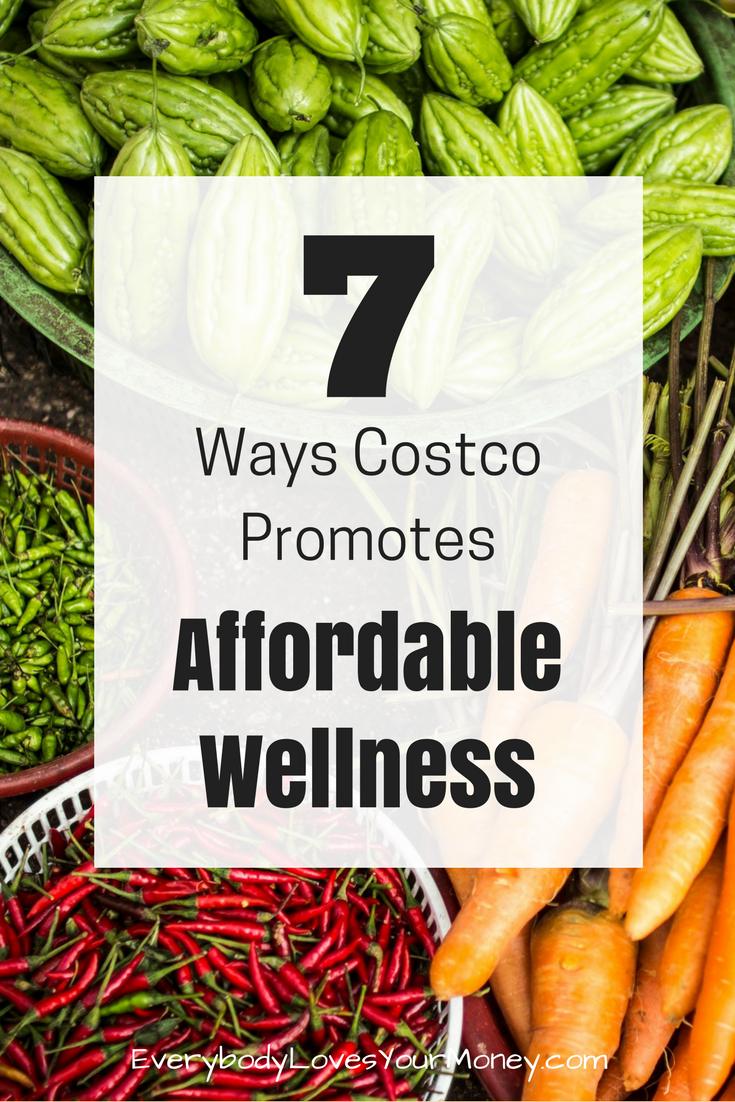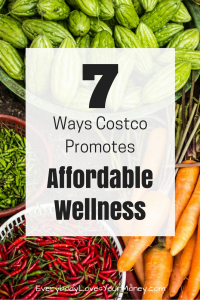 Is getting healthier on your list of things to do this year? Costco is a great resource, in that case. I never thought it was worth it to pay a grocery store for access, but that was until I started hearing all the buzz about Costco. I mainly heard about its great pricing, friendly customer service, and inexpensive fuel. But it wasn't until I discovered all the Costco health foods available at an affordable price that I made the investment.
I'm in my second year of membership and couldn't be happier. In the past, I've written about my obsession with Kroger's online grocery order and pick up service, ClickList. Right next to it on my pillar of favorites is Costco. My young family keeps a tight budget for food, but I still want to feed my kids quality food that's nutritious. Costco helps me achieve both goals.
7 Costco Health Foods That Promote Affordable Wellness
I'm sure not every item for sale at Costco is the cheapest you can find anywhere, but here are some ways I save money at Costco:
Buying in bulk. Typically, the price per unit decreases when you purchase the item in bulk. Costco sells everything in large quantities, so you're getting more for less on average.
Monthly discounts. Each month, you receive a coupon booklet in the mail explaining every item listed for sale that month. No coupon clipping or app downloading required. Simply find the items marked for a discount and enjoy your savings.
Cash back for Executive members. If you purchase the Executive Costco membership, you'll earn 2% cash back on all eligible purchases. I'm not a credit card gal, so when I heard about this cash back incentive that involved no credit, I was thrilled.
Competitively priced organic foods. Costco health foods like organic, gluten-free, or non-GMO items are held to the highest quality standard and competitively priced. I love that I have so much selection of organic foods for my family that taste great, too.
Here are 7 specific Costco health foods you can find on your next shopping trip:
Costco Greek yogurt
Costco's Kirkland Signature non-fat, plain Greek yogurt is gluten-free, Grade A, and has no sweeteners added. It's a great base to be used for smoothies, parfaits, or as a quick pick-me-up mixed with bananas or strawberries. Since it's all natural and comes in a 32 oz container, you and your family can enjoy the nutrients of this real food for a long time.
Costco snacks
One of my favorite things to buy at Costco is snacks. Sure, they offer things like Pringles and Doritos, but their selection of healthy snacks is great, too. You can try their Kirkland Signature nut bars drizzled in dark chocolate and sea salt. Or you can enjoy a 72-count package of Nancy's Petite Quiche, great for your next party, brunch, or even playdate with little ones.
Costco hummus
Looking for a quick and healthy snack to bring to your next party? Kirkland Signature's organic, non-GMO hummus should definitely be on your radar. It comes in a large container or individual servings to last longer. Pair it up with some organic tortilla chips and you'll be all set.
Costco artichoke hearts
Although they're a little high in sodium, artichoke hearts are a great source of fiber and vitamin C. Kirkland Signature artichoke hearts contain no sugar, no saturated fat, and no cholesterol.
Costco cottage cheese
Costco sells a variety of cottage cheese products. Although some commercially sold cottage cheese can be high in sodium, it's a great source of protein and calcium and can substitute as a dip for fruits or veggies to save on sugar or added fat.
Costco spinach
The benefits of spinach, either cooked or raw, are numerous. It's a naturally low-fat food, and it's high in fiber, protein, calcium, vitamin A, C, E, and K, as well as nearly an alphabet worth of other nutrients.
Costco sells a vast array of spinach-related products, from raw greens to pasta dishes to savory dips.
Costco carrots
I love coming home with a giant bag of organic carrots from Costco because it enables me to throw them in everything. The kids enjoy snacking on them in between meals, and they're a great source of fiber, beta-carotene, vitamin A, C, K, and more.
Costco also has a super outstanding return policy as well as great customer service.
All in all, Costo health foods will keep me coming back for years to come. I love how much money I can save while trying to feed nutritious food to my family. If you want more information about beginning your membership with Costco, click here. You can also check out their new locations here.
Do you shop at Costco? What's your favorite thing about it?