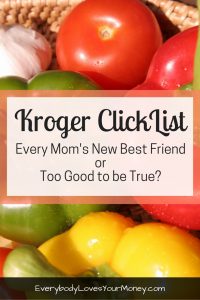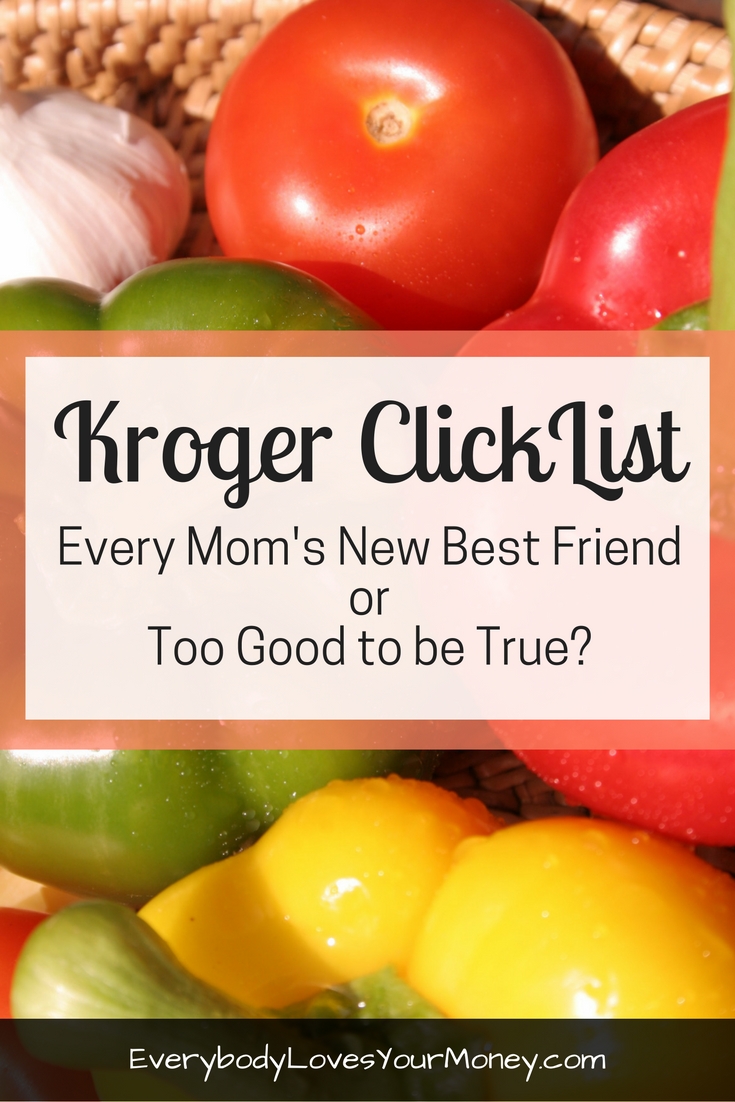 Grocery shopping may never be the same. Kroger upped its game in 2016 by creating an online shopping option with a roadside pickup. You order, pull up to the store, and they load your trunk with your groceries. Is it too good to be true? Here is my Kroger ClickList review.
I'm a stay-at-home mother of two. I'll be the first to admit I don't prefer losing most of a morning (and my energy) to "grocery shopping day." That's why my ears perked up when I overheard a friend singing the praises of Kroger's new online grocery service called ClickList.
At first, I was skeptical. As was my friend – until she tried it.
I asked around and kept hearing the same feedback. That evening, I fired up my computer and went shopping.
My Kroger ClickList Review
How ClickList works
Video Source: Kroger via YouTube
First, you create your Kroger account. Shop for as many groceries as you need. Your favorites show first with clearance prices highlighted in yellow.
A running total of your merchandise shows up on the right. Once you complete your shopping, select a time to pick up your groceries (i.e. 7:00 AM – 8:00 AM). Order your groceries 24 hours before you expect to pick them up.  What happens next is that Kroger will send around a staff person and pull the groceries off the shelf for you. They use a handy cart with compartments for each customer's order. The whole thing is managed electronically using a computer worn on the employees' forearm, like Batman. Below is a picture of the cart. It's kind of a cool system really.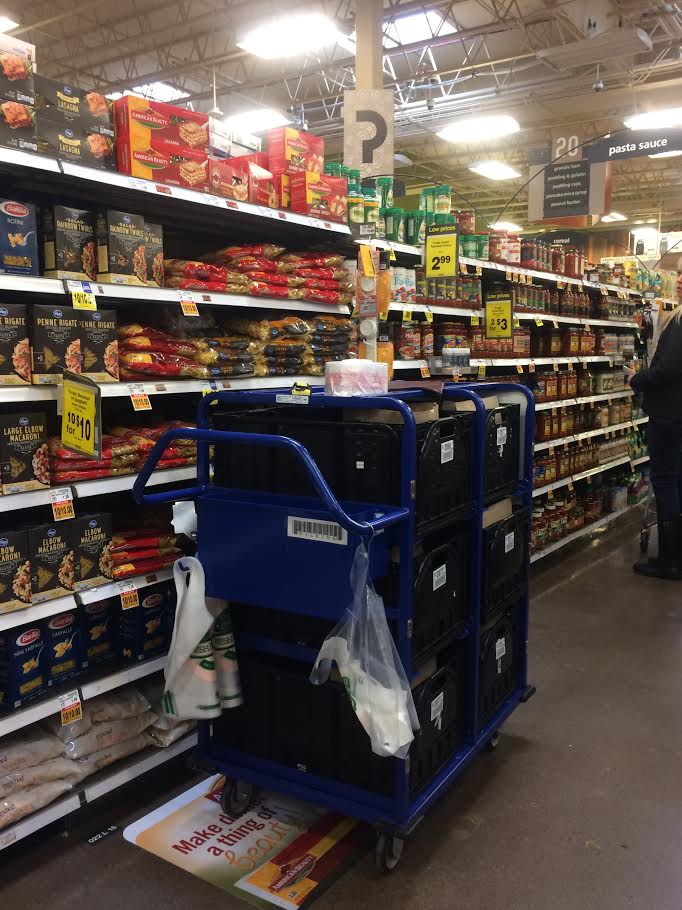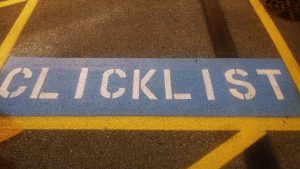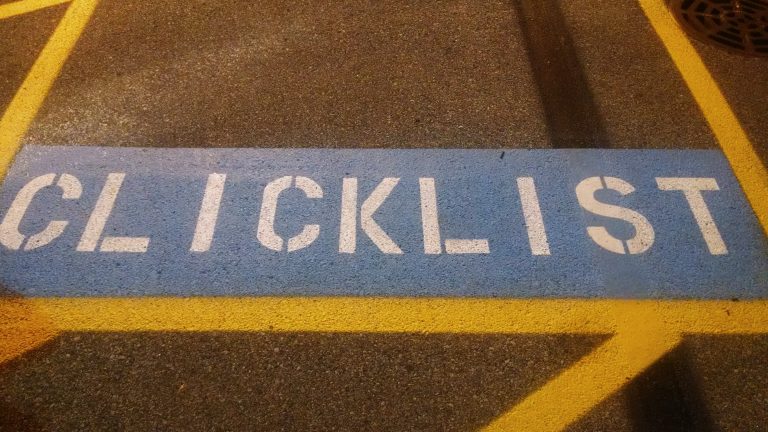 Okay, so once you place your order you next drive to Kroger and park at the side of the building with signage for ClickList. Each parking space is marked the same (see picture).  Call into the store and they'll send an attendant to swipe your card (and coupons) and load up your trunk. Then, off you go.
The first three pick up orders are free. After that, the service charge varies by location.
Pros to ClickList
Once I experienced ClickList firsthand, I knew this was awesome. The pros included:
Cons to ClickList
No Kroger ClickList review would be complete without sharing the drawbacks as well as the perks. Here were a few I observed:
You have no control on selecting fresh produce like bananas or strawberries. Most of the produce they brought out was in great shape, but the bananas were pretty banged up. We still ate most of them and froze the rest for smoothies, so no real loss.
It's not as easy to see portion sizes on the website. I'm sure this is just part of the learning curve. It was more time consuming to view each stock photo with its ounces written in small print.
Not everything is in stock. For whatever reason, my order of turkey bacon couldn't be fulfilled at pick up. I was hoping to try a new breakfast recipe this week, but I had to make a second stop to finish my ingredient list.
All in all, I think Kroger did a tremendous thing by creating this pickup service. I fully intend to use it regularly. In my region, the service charge after three free orders is $4.95. I'm certain I spend more than that walking up and down the aisles with a hunger stomach and a bad case of the "Since I'm Here…" syndrome.
Eddie, the Kroger attendant who loaded up my groceries that first trip, said he's received very positive feedback from other customers. Busy moms and people who struggle with mobility are especially appreciative of the service. If you haven't tried ClickList yet, find out if it's in your area and give it go. I hope your experience will be as good as mine.
Have you tried ClickList yet, or another pickup service like it? Tell us below!
Image via MorgueFile