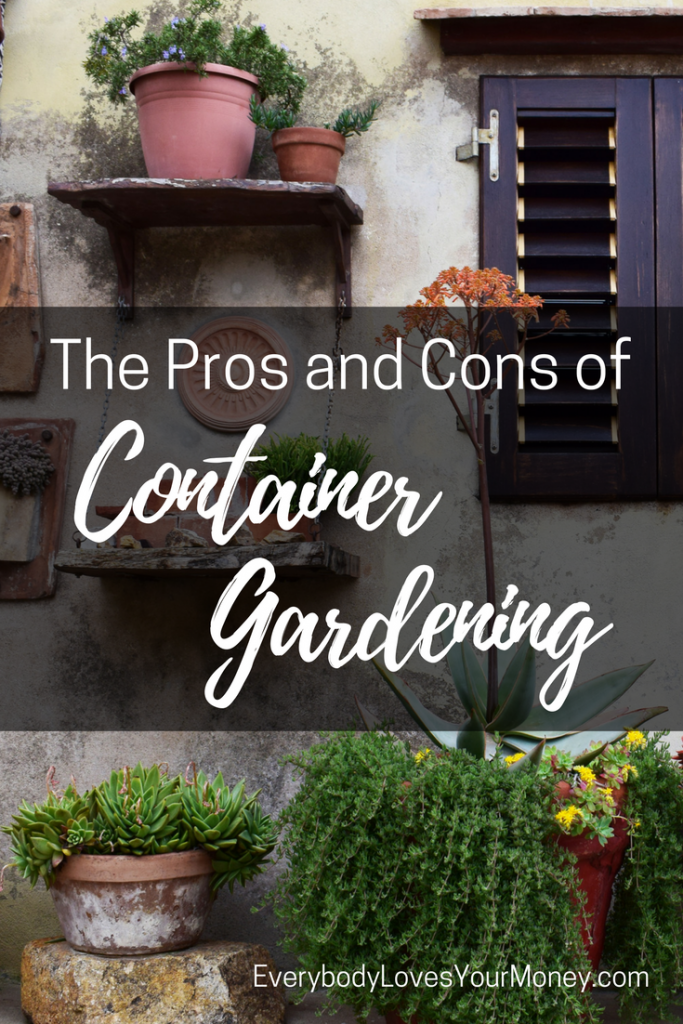 Gardening is growing in popularity. Not to mention growing your own veggies is nutritious for the whole family. But does it actually save you money? I recently started a container garden in my own backyard which launched me into a study of its drawbacks and benefits. So, let's take a look at those pros and cons of container gardening today.
What IS container gardening?
When you picture a garden, you might envision Ma and Pa Ingalls plucking ripe tomatoes off a vine in a large, square garden. However, many people today have taken to growing each plant in a container, instead. Green thumbs don't let things like lack of a yard or space stop them. Others just want something small and tidy.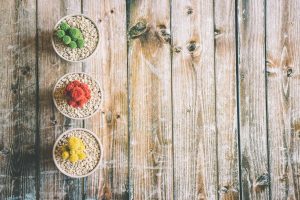 Whatever the reason, container gardening is a practical option. But does it actually save you money compared with a traditional garden or just buying fresh produce from the store? Let's review the pros and cons now.
The Pros and Cons of Container Gardening: Does It Save Money?
Pros
Fresh, healthy ingredients. I'm racking my brain to think of a single unhealthy item you could grow in your garden. So much of it is loaded with vitamins, minerals, fiber, and iron. Plus, it's real food. Not something processed and loaded with preservatives and dyes. The only unhealthy thing I can think of is growing just potatoes, only to turn them all into greasy fries and potato chips. If that's your plan, I'd say you've missed a big opportunity.
Learning a life skill that can be passed down to generations. If you have kids, or plan to one day, gardening is a wonderful life skill you can pass down to them. It's great to learn the process of planting and harvesting, as well as working with your hands to achieve your goal.
A chance to unplug and de-stress. According to a report published on CNN, gardening can reduce stress, improve your mood, and help you unplug from the modern world.
Costs are relatively low after your initial investment. Starting your first container garden requires a chunk of change, but the expense drops considerably as you repeat the process.
Could potentially sell produces. If you've really got the knack for growing healthy produce, you might be able to sell it for a profit. If it's not a large harvest, then you may just want to offer it by word of mouth. If you've got a solid inventory, then it may be worth your money to join a local farmer's market.
Requires very little space. For example, check out this adorable, indoor herb garden made from recycled mason jars! Video courtesy of Goodful.
Cons
Significant upfront costs. I just went through the process of setting up my first container garden and invested over $50 to do so. My container will hold lettuce, spinach, and jalapeños. Will it save me money this year? Probably not. Your initial costs will certainly vary, but if you want quality containers with proper drainage, space, and durability to last multiple seasons, then you're going to drop some cash right out of the gate (unless you make something, yourself).
Containers typically yield a smaller crop. Simply by design, you're likely to receive fewer vegetables in containers than you would in a larger, square plot of vegetation.
Gardening requires more labor and time than grocery shopping. Saving money often takes an investment of time or labor; gardening is no exception.
No guaranteed harvest. After all that work, nothing guarantees you'll receive a harvest. The more you educate yourself on the process, the more success you'll have, but gardening comes with no promises.
Concluding Thoughts
The pros and cons of container gardening will surely vary with each gardener. It's something you can continue for many seasons, even in the smallest of living spaces. I believe in the long run you'll save money by gardening at home, but your first season will likely set you back a bit or you'll break even.
TIPS TO SAVE MONEY: Make sure you're planting more expensive veggies to ensure your saving as much as possible. Purchase containers that'll last through multiple seasons. Follow instructions on things like fertilizer use, shade, and watering to make sure you get the most out of your crop.
Most hobbies come with an upfront investment. This is the type that will, eventually, give back.
Next Up: "4 Tips for Frugally Growing Your Own Food"
Do you have a container garden? Got any tips for first-timers? Share them below!