Perpetuating certain myths makes big money for beauty manufacturers, and as soon as you stop believing the hype you start saving a bundle. Here are seven hair care myths that cost you a fortune.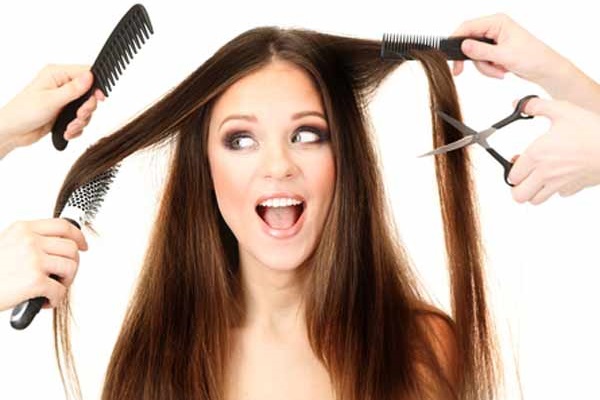 1. Myth: Cheapest Is Best
When you only focus on prices of hair-care products you might not come out ahead all the time. Find a balance between quality and affordability. Find something suited to your hair type, especially if yours diverges from the norm — think: curly, thinning, flyaway, dandruff or dyed.
2. Myth: Do It Yourself
Allowing a professional to take care of your hair can help ensure you won't irreparably damage your hair — which might incur more costs in the form of repair treatments. You can get a cut-and-dye at a professional salon for $75 to $100, depending on what city you're in.
3. Myth: You Can Mend Split Ends
Don't spend money on repairing split ends. You technically can't repair split ends. The only way to get rid of them is by cutting your hair. If you really want to help your split ends and encourage healthy hair, cut down on brushing — it causes more breakage.
4. Myth: Wash It Daily To Keep It Healthy
You don't need to wash your hair every day, either. Pay attention to how your hair feels to determine whether or not it needs to be washed. If you really want to save money on hair care, try out a dry shampoo. This will have you saving money on hair care and water too.
5. Myth: Oil Control Shampoos Work
Beware of the claims on your hair-care bottles: There is no such thing as "oil control" shampoo — oil on your scalp has to do with hormones. If you really want to save money on hair care, find a shampoo, dry shampoo, and conditioner you love and stick to it.
6. Myth: Always Buy What Your Stylist Suggests
Don't let hairstylists at the salon talk you into buying their items. For the most part, the stylists have been given educational material from the product manufacturers. This leads them to recommend items that may not always be the best for your hair.
7. Myth: Keep Switching Conditioner
You may have heard that you need to change your conditioner and other hair care products every-so-often or they won't be effective. This is a myth. If the products you are using are working, keep using them.
Hair Care Myths That Cost You a Fortune
Overall, if you don't cut too many corners — invest a little money into quality products for your hair to begin with, you'll save cash in the long run.
Readers, how much do you spend on hair care per month? What have you done to try to start saving money on hair care?
Read More About Smarter Shopping
Enjoy Our Content?
Subscribe to get the latest from "Everybody Loves Your Money."