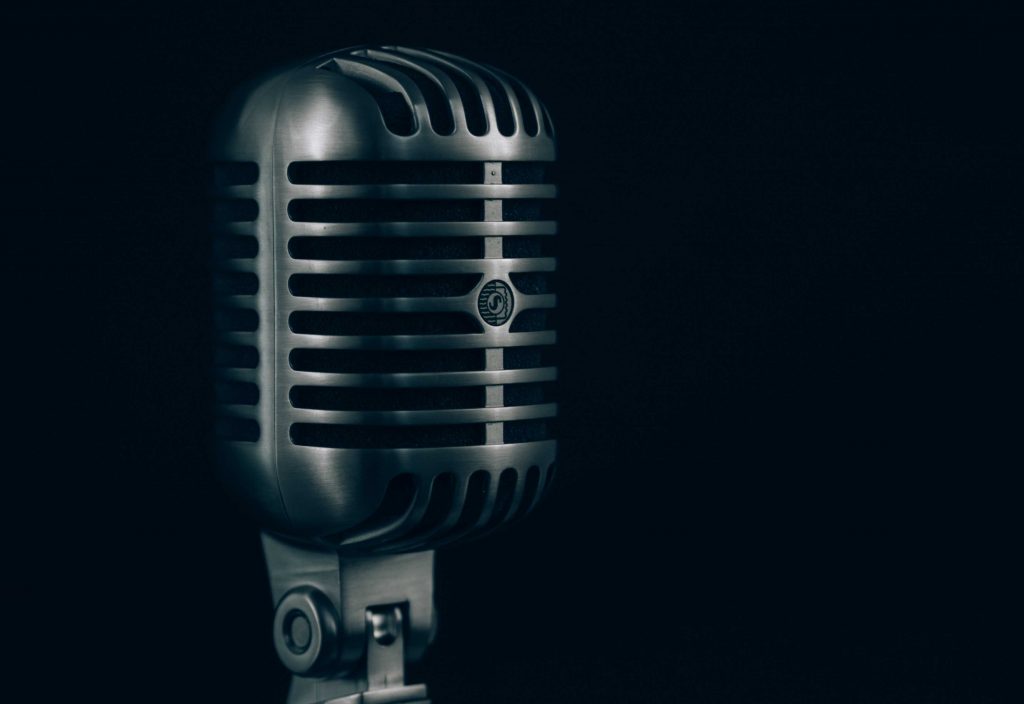 Podcasting is the new blogging, or so I hear. According to Podcasting Insights, there are over 550,000 active podcasts publishing over 18.5 million episodes in 100 different languages. That's a whole lot of audio content.
As a podcaster myself, I can tell you the industry is a busy, active one with passionate creators. But while you can make a little side cash with it, it is more of a long-term money making game.
Can You Actually Make Money Podcasting?
Many podcasters out there make money from their shows. Unfortunately, having a podcast does not mean you automatically start raking in the big bucks.
I always advise new podcasters that money making from podcasting is a long-term game. If you're in it for the money and the fame, you'll end up sorely disappointed. Building a show from the ground up can be time-consuming and grueling.
In my first year of podcasting, I made $53. And it was the hardest I've ever worked for $53. Granted, the purpose of the podcast isn't to make money, it's to have fun talking about true crime and ghosts with my two best friends. That said, this year we have a business plan and some genuine income-creating opportunities.
How do Podcasts Make Money?
Not every podcast makes money, and many that do don't often bring in a full-time salary worth. However, you could potentially be sitting on a gold mine depending on your audience, connections and content creating ability.
If you're planning on making money with your podcast (or more accurately hoping to) you can do it through a variety of ways, including supporter contributions, advertising and merchandise sales.
Supporter Contributions
Many independent podcasters, those who are not with a large podcast network, make money via donations. Creator services such as Patreon are set up to provide a platform to avid podcast listeners to pledge a nominal monetary amount that goes toward creators.
Podcast creators set up different tier levels to appreciate donations. Some may produce specific bonus episodes for Patreon members, offer discounts on product purchases or provide shout-outs within episodes.
Patreon tier levels can be set at any amount, but it appears that the most popular are between $1 and $10 per person a month. Each with different benefits to supporters.
Advertising
Podcast advertising makes money. But much like every other advertising sales service, the money you make depends highly on your listener base. For this reason, you may want to consider working with a marketing and advertising agency to boost your listener base. A professional agency can advertise on smartless podcast, for example, to target your core demographic with podcast advertising, as well as drive sales and conversions by advertising on the radio. Podcast advertising rates are set based on your cost per mille or CPM, 1 CPM is equal to 1,000 listeners.
A podcasts average CPM rate is calculated by taking the download metrics from the last 3 to 5 episodes at the end of 30 days, adding them up and dividing them by the number of episodes.
Let's say the following are the downloads for my last 5 episodes: 6,551; 4,221; 3,921; 5,392; and 4,017. That would be a total of 24,102 downloads and an average of 4,820.
An average of 4,820 means that my CPM is 4.82. According to AdvertiseCast, the 2018 CPM rate for a 30-second advertisement is $18 and $25 for a 60-second. Meaning with our CPM of 4.82 we have the potential to make anywhere from $86 to $120 per episode.
It is important to note that podcast advertising rates vary depending on whether you are selling a pre-roll (before the episode starts) or mid-roll (in the middle of the episode) advertisement. With midroll advertising being worth more.
Merchandise sales
Another way a lot of podcasters make a little extra cash to help support their shows (and pay for groceries) is through the sale of branded merchandise.
Typically merchandise sales cost a lot of money upfront. But the recent creation of print-on-demand services such as Threadless and Society6 make merchandise sales a breeze for podcasters. Long gone are the days of purchasing 250 pre-made shirts for an audience you may or may not have.
The catch is you'll need a little bit of design experience to create your logo or product design. Once you have the design you upload it to your chosen website, place it on your desired spot on the product, publish it and viola you are ready to start selling!
Other Ways
I produce a number of podcasts for business clients of mine that are specifically geared toward the business crowd (go figure). When it comes to highly-targeted audiences in specific industries, you might be able to make a few different deals with companies.
Let's say your podcast specifically serves the accounting industry by providing solo-practicing accountants marketing and business advice. If you have a decent regular following of accountants you might be able to sell advertising space to other business that targets the same crowd at a higher price.
In addition to running advertising, you might consider selling social media advertising space or running an advertisement on your website to create a full advertising package. This method of selling will require you to network, build and maintain relationships and develop a pitch package or press kit to sell spaces.
It is important to note that advertising laws vary state-by-state and country-by-country, so make sure you're familiar with the ones that affect you before you start selling!
Thinking of Podcasting?
If you're convinced podcasting is the side hustle for you, and you have a killer idea you're ready to share with the world there are a few other things we should go over. Namely, the costs associated with it.
Podcasting is often touted as a no-cost option for creators. And while they certainly aren't the most expensive side hustle you can take on, there are still some upfront costs you'll have to take into consideration.
What You Need to Start Your Podcast
A microphone. Microphones are typically a one-time cost of anywhere from $25 to $150. If you have more than one host you will need to purchase more than one microphone and might want to consider a mixer (which can run you over $150).

A computer or device to record and edit on. Varying amounts, but considering you're reading this we assume you have something that will work.

Monthly hosting. There are a ton of monthly hosting platforms out there that will run you anywhere from $10 and up a month.

Website and hosting. While you don't

need

a website it is a great platform to sell products, connect with listeners and provide additional information. You can get away without a website if you choose a hosting platform that has website functions. This will run you upwards of $20 a month.
Podcasting is unlikely to break the bank with most podcasters being able to start for less than $250. That said, making money podcasting is a long game so make sure you are passionate about your topic, you promote your podcast regularly and you're always looking for ways to prove.
Happy Podcasting!
Do you make money from a podcast or other unique side hustle? Leave your tips and tricks below, I'd like to take a fancy vacation next year and could use some ideas!
Read More
Tae started out as a journalist before following the money into the corporate world. But it turns out that the grass isn't always greener and now you can find her spending most of her time writing about all the things she loves. Namely, money, travel and business with a hefty dose of self-deprecating humor. She is a podcast fanatic, blogging aficionado and loves to find new ways to turn passions into cold hard cash!