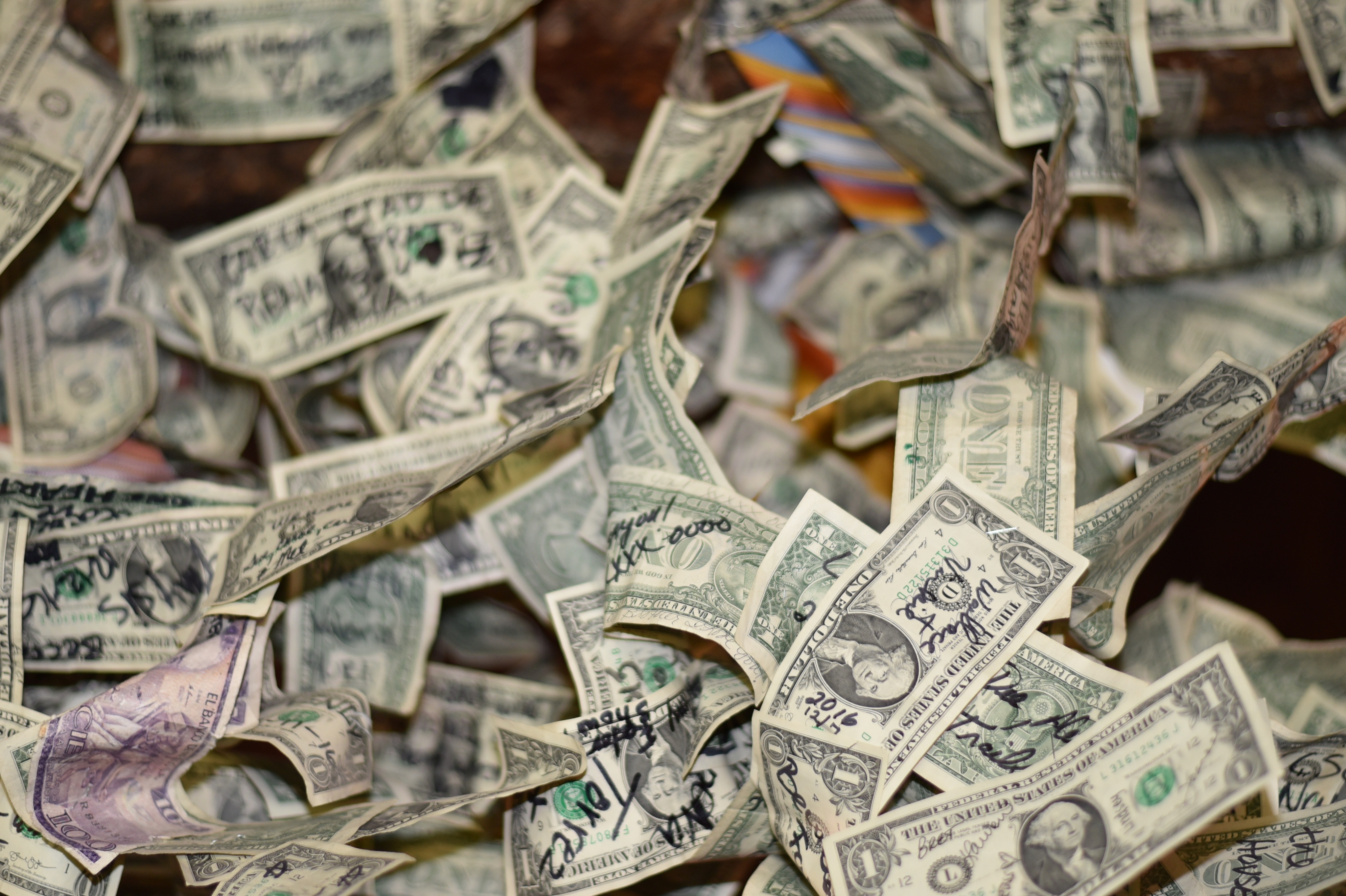 This past weekend I went to see the latest film in the Harry Potter universe, "Fantastic Beasts: The Crimes of Grindelwald." And even though it was genuinely enjoyable with an amazing cinematic look, throughout the film I found that I wasn't able to stop thinking about Johnny Depp's bank account.
Johnny Depp, as I'm sure we've all seen, has spent a lot of time in the news over the past 12 or so months due to his outrageous and, at times, incredibly impressive spending habits. Until the reports came out, I didn't even know you could legally launch your friend's ashes from a cannon, unfortunately, the price tag is a little high for me…
In any case, during the movie I found myself thinking of all of the other things Johnny Depp could have done back when he was flush with cash. Then naturally, I went home and wrote it all down just for you!
Johnny Depp's Spending Habits
A lot of seriously wild financial moves on the part of Johnny Depp have been reported on in the news and on all the classic gossip sites. The numbers are not only based on the filed court documents from the recently-settled lawsuit he filed against his former managers, but also his own words from two crazy interviews he did earlier this year.
Amounts of money totaling over $880 million have been spent on his lavish lifestyle from expensive wine habits to the unique disposal of the body of one of his dear friends. With that in mind, let's dig into some of the actual numbers:
Staff Wages
Depp reportedly spends a whopping $300,000 monthly on staffing costs. This includes 40 full-time employees. Yearly that means an expense of $3.6 million, which seems astronomical. But it takes a village, man, it takes a village…
All That Wine
Johnny Depp's monthly wine budget is a sommelier's dream. It was reported that he spends over $30,000 a month on adult juice. Though, to be fair, Johnny Depp himself was quoted in a Rolling Stone's profile saying: "It's insulting to say that I spent $30,000 on wine. Because it was far more." Was likely being the most operative word considering his current financial state probably doesn't allow that much wine.
Body Disposal Costs
We all spend a little money every once in a while on our friends, and why wouldn't we? It's nice to give a gift here and there. But Johnny Depp went above and beyond when he reportedly spent $3 million to shoot journalist Hunter S. Thompson's ashes from a cannon on top of a 153-foot tower. Can you top that?
Real Estate
Johnny Depp has quite the real estate portfolio which reportedly included (at least at one point) a 37-acre French town outside of San-Tropez, a series of Caribbean islands in the Bahamas (which he purchased in 2004 for $5.3 million), a 150-foot luxury yacht ($18 million) and five penthouses in the same building in Los Angeles, you know for all his guests…
Johnny Depp has also reportedly purchased: 45 luxury vehicles and a classic motorcycle, 70 guitars (you know, for all those hands…) and 200 pieces of art. Plus he has to pay for 12 storage facilities to store all of that fancy movie memorabilia he owns.
Considering everything, I genuinely think it's safe to say that Johnny Depp lives some kind of lavish lifestyle.
Other Things Johnny Depp Could Have Spent His Money On
Just for fun, I decided to figure out some other equally ridiculous and in some cases more practical things Johnny Depp could have spent his money on.
The Ridiculous
Johnny Depp could purchase a few of the world's most expensive cars such as the Koenigsegg CCXR Trevita that sells for a cool $4.8 million (practical); a 1963 Ferrari GTO for $52 million (classy); or a Gold Plated Bugatti Veyron for $10 million (flashy). Heck, he could have purchased all three… and considering his massive car collection he might already own them!
Once he has a nice ride, he could get himself a Manhattan parking spot which reportedly costs $1 million!
Or he could fill over 173 Olympic sized swimming pools with jello. Somehow I feel like this would have been better than some of the decisions he made… and more fun!
He could have also gotten his cash taken out in $1 bills and filled up at least a portion of an Olympic-sized swimming pool, though admittedly it is estimated that you'd need 10-billion $1 bills to really fill it up. But he could have filled at least a few decent sized hot tubs.
Space Travel
Johnny Depp could also have headed to Space, granted he couldn't necessarily do it with Elon Musk unless he's going with 1 million other people. According to Musk, he is hoping to get ticket sales for a trip to Mars down from $10 billion to $200,000 a piece. This means had Johnny Depp still had his $880 million and wanted to spend it all on a trip to Mars, he could buy us all a ticket.
If Johnny Depp wasn't into the idea of Mars, he could still orbit around the Earth on SpaceX's Dragon capsule. A ticket for which is estimated to cost a cool $20 million. Heck, he could also take us all! Unfortunately, the Dragon capsule didn't make its estimated 2015 launch flight, so he's still got time to make the money back!
Or he could just catch a ride with some of his Hollywood buddies including Leonardo DiCaprio, Justin Bieber and Ashton Kutcher, on Virgin Galactic's commercial space flights for $250,000 (not bad).
Films
Johnny Depp also could have personally financed the Fantastic Beast franchise, so far anyway. According to ScreenRant, the first installment cost $180-million with the second coming in at a cool $200 million. Fun fact: the first film grossed $812-million during its theatrical run.
That said, he would have run short trying to finance the original Harry Potter series, which cost an estimated $1.405 billion for all films. But he would have made it most of the way!
In fact, Johnny Depp could have financed all five of the below recent films he was in, including:
Sherlock Gnomes

, $53 million

Murder on the Orient Express

, $55 million

Pirates of the Caribbean: Dead Men Tell No Tales

, $230 million

Alice Through the Looking Glass

, $170 million

Mortdecai

, $60 million
This is all to say, the next time you're feeling bad about spending $100 on a pair of pants or $250 on a bag, you can always compare your spending habits to Johnny Depp's. Still feel bad?
If you had $880 million, what would you spend it on? Tell me below in the comments.
Worried your spending might be getting out of control? Here are a few articles that might help: