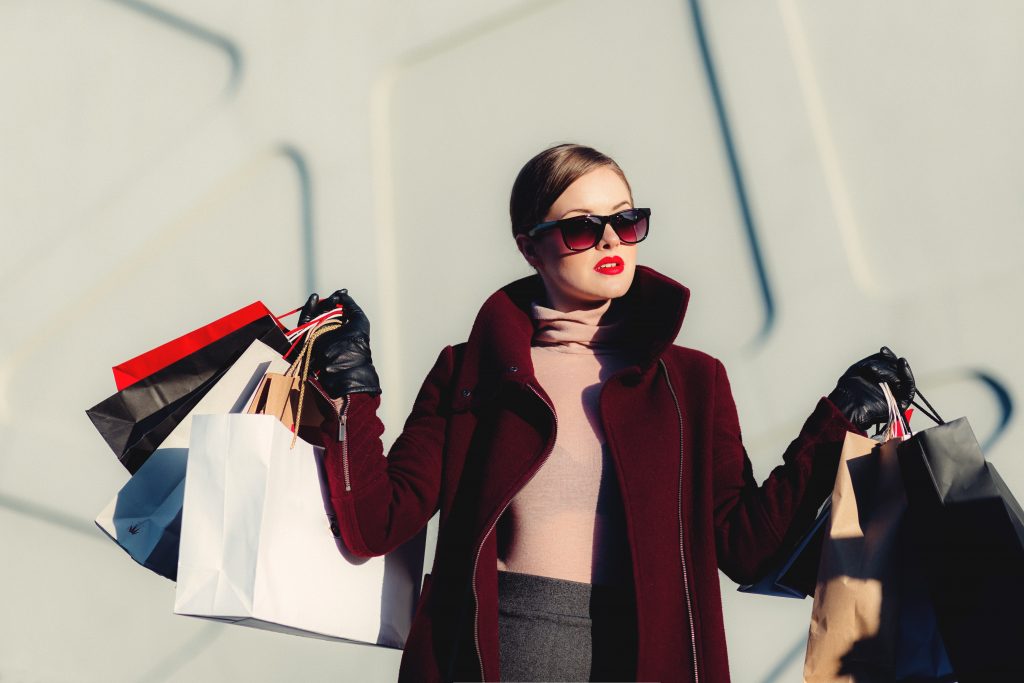 Shopping is hard. It's really easy to overspend and come home with bagfuls of packages that you 100% don't need. A few weeks ago I spent $42 on limited edition Halloween-themed magazines. Titles like Haunted History and topics that included an in-depth look at Jack the Ripper, which clearly tells you way too much about me. And as I left the store I thought, oh man, I shouldn't have done that.
The thing I find about compulsive spending is that if I don't have a plan, I end up coming home with everything on the shelf. Which not only hurts my wallet but I really don't have the space to store it in my 600 square-foot apartment either! So, I have set a few shopping rules up that I find to be particularly helpful (most of the time) that I thought I'd share.
Create a List
Much like grocery shopping, if you head in there, guns blazing with no list to guide you, you'll likely come out carting armfuls of bags. Granted, you might be clothing shopping or looking for a new pair of shoes with a limited idea of what you want in mind. But if you have an idea or some sort of guide that will help you stay on track, it can really give your wallet (and arms) a break.
Your list does not have to be an old-fashioned pen-and-paper grocery list that says: one pair of shoes, two summer shirts… you can make a quick note in your phone of what you need such as: shoe shopping – runners, winter hat, to set you up for success.
Create a Spending Limit
Much like creating a list helps you set some parameters about what you buy, creating a spending limit helps you figure out how much you're going to spend. Not only will you come out of the shopping center with fewer bags, but those bags won't have cost as much!
If you have a spending limit on a new purse for $150 and you come across a must have bag for $160, you might have to find yourself being strict on your budget. However, you might also want to consider borrowing my bargaining strategy:
Let's say I have a $300 shopping budget for my trip and I need a purse, a pair of shoes and a hat, which I've budgeted as $150, $100 and $50 respectively. If I come across a $175 bag that is exactly what I'm looking for, I might readjust my shopping budget to fit it, perhaps I adjust my limits as $90 on shoes and $45 on a hat. That way you get what you want and you don't stretch your budget!
Do Some Shopping Research Beforehand
This is often a strategy touted when it comes to big purchases like electronics, cars, any big ticket item really, but I find it helpful in any shopping situation.
Let's say I want a pair of black pointed flats for my business casual look when I go to teach. Before I head out on my shopping extravaganza, I do a tad bit of research into what it is that I'm looking for. I take into account the varying prices, the stores that sell them and any sales on, that way I not only have a better idea of what I'm looking for but I have a more well-informed budget.
Research can also help you set your expectations, know where to go and when you're shopping you'll know if you can get it online for cheaper!
Sleep On It Before You Buy
One of the best ways I've learned to control my shopping is by using a sleep on it method. If I come across something while I'm shopping, whether out in the store or online and want to make an unplanned purchase, I take a picture, take down the price and store and walk away. If in one week I still really want it, then, pending it's in my budget, I go back for it.
When it comes to online shopping, which is a lot worse for me, I leave unplanned purchases in my shopping cart for a week before actually purchasing them… sometimes longer. For sites that don't allow this, I do the same photo and place process and revisit the purchase at a later date!
Happy shopping!
Do you have shopping tips that you use to avoid compulsive spending and bringing home ridiculous amounts of products? Share them in the comments below
Looking for more ways to cut back?
Tae started out as a journalist before following the money into the corporate world. But it turns out that the grass isn't always greener and now you can find her spending most of her time writing about all the things she loves. Namely, money, travel and business with a hefty dose of self-deprecating humor. She is a podcast fanatic, blogging aficionado and loves to find new ways to turn passions into cold hard cash!