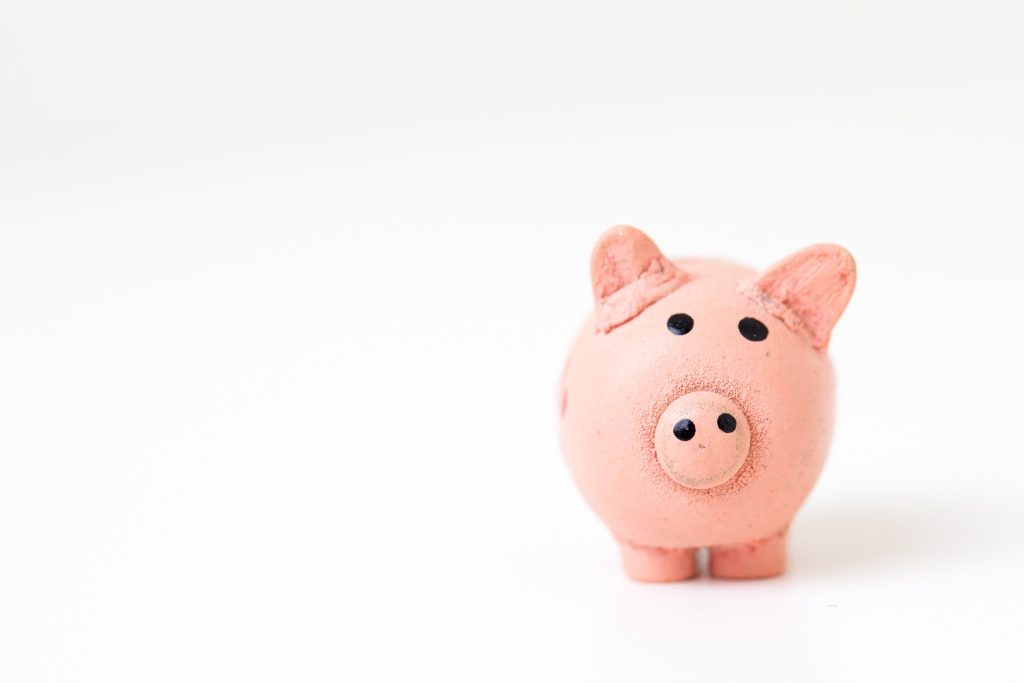 Gross, the "b" word. No one likes to talk about building a budget but with the new year approaching and your credit card bills weighing you down, you know it's time to start. Stat.
Budgeting is a serious pain that can help you out in the long run. But man, is it crappy to think about! However, we have just over a month until 2019 arrives and it's time we seriously think about buckling down.
You might be asking yourself if you really need a 2019 budget. And the answer is, absolutely yes. A budget will help you in so many ways! It will keep you on track, help you create a plan to pull yourself out of any debt you may have, and make some honest financial goals that you might actually be able to realize this year!
Your 2019 Budget Can Help You Spend Only Money You Have
Overspending is a very serious financial problem that a lot of people has (even me sometimes). According to CNN Money, over 50 percent of Americans overspend. And in a lot of cases, the majority of that money is going to housing and basic living expenses! While expenses appear to be growing, paychecks are staying the same.
Budgeting can help make sure your finances are staying on track by forcing you to define your financial goals, map out the money you want to save and ultimately help you realize your goals. Not only that but if you're severely lacking money, budgeting can point that out to you so you can figure out if you need to find a way to make more money (and really, who doesn't).   
Your Budget Helps You Prioritize
You don't have all the money in the world, so you need to prioritize. Creating a budget can help you prioritize your spending, work towards a goal and achieve your dreams.
That vacation you want to take next November? Put it in the budget! The new car you're going to need to replace your grandmother's olds-mobile? Budget! The downpayment for the house you want to buy in 5 years? Budget it!
Budgets help you define and organize your priorities. Once you have your priorities set, it's a lot easier to stay on track and meaningfully work towards your goals.
Your Budget Helps You Plan For Emergencies
Financial emergencies happen. You get into a car accident and need to get a new car, your washing machine breaks, you have a plumbing emergency or your roommate's cat pees on your couch. Life happens, and you need to have a plan when it does.
Budgeting helps you properly plan (and save for) an emergency fund (which you absolutely should have). If you don't have an emergency fund or if you need to grow yours, your budget can help you save towards it.
If you can manage to save $75 per paycheck towards your emergency fund, you'll have almost $2,000 by the end of the year. Budgeting small increments for your emergency plan goes a long way!
Your Budget Helps Point Out Bad Spending Habits
You know that $15 in scratch tickets you spend a week that you "forget" about? Having a budget will point that out to you. Budgeting helps you take account of your financial spending and point out major discrepancies.
You might find out your phone bill that goes through automatic payments is $175 when you thought it was $95, or the cable sports package you thought you cancelled two years ago is still showing up on your bill.
Budgeting forces you to take a good hard look at your spending habits and decide what can you afford and what can you not?
Budgeting should be your number one New Year's resolution for 2019, and one you should be serious about following through with!
Do you have any great budget tips? Share them in the comments below!
Need more budgeting tips?
Tae started out as a journalist before following the money into the corporate world. But it turns out that the grass isn't always greener and now you can find her spending most of her time writing about all the things she loves. Namely, money, travel and business with a hefty dose of self-deprecating humor. She is a podcast fanatic, blogging aficionado and loves to find new ways to turn passions into cold hard cash!