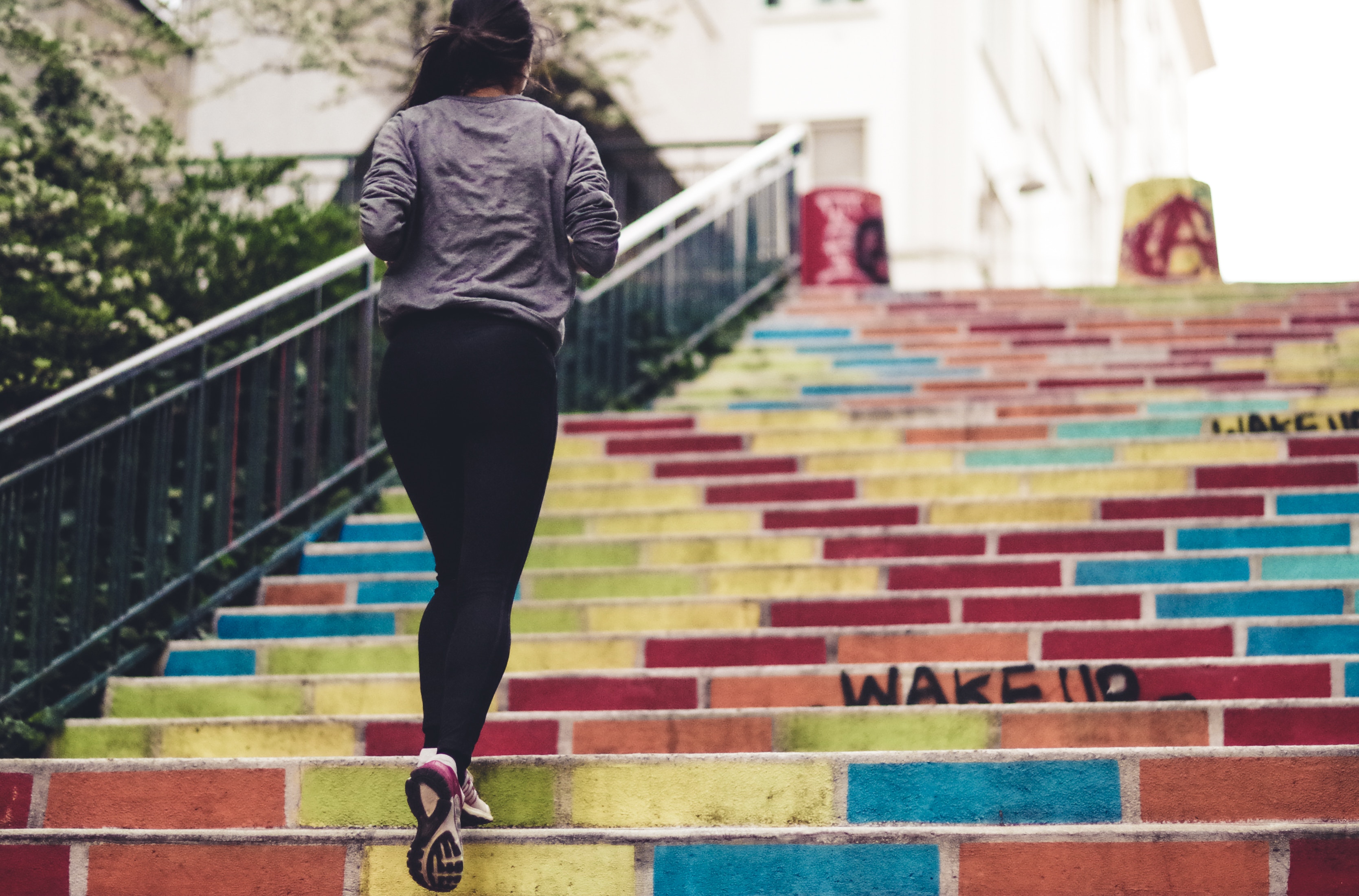 Exercising can be a challenge. It seems that every month I make a new goal (that I never end up achieving) to be more active. But since the scale never seems to move (because you can't go to the gym for 15 minutes and expect to lose 20 pounds) I end up giving up before I've even started. But what if there was a fitness app that paid you?
Well… sort of. That's where the Sweatcoin app comes in.
Sweatcoin: The Fitness App
Sweatcoin is the "app that pays you to get fit" by tracking your outdoor steps and rewarding you with Sweatcoin (SWC) for walking. Talk about my kind of workout.
It's easy to use, and accessible on both the iTunes and GooglePlay stores. And the quicker you download it, the faster you start earning!
Membership Levels
There are four (maybe five) membership levels for Sweatcoin, and while you can find out all the nitty-gritty details on SweatcoinGuide, here is a quick overview of the different levels:
Mover, the chance to earn 5 SWC/day (free)

Shaker, the chance to earn 10 SWC/day (Cost 5SWC/month)

Quaker, the chance to earn 15 SWC/day (Cost 20SWC/month)

Breaker, the chance to earn 20 SWC/day (cost 30SWC/month)
There is also a fifth tier called "Trouble Maker," but there is no information about it. So it either doesn't exist, or it does, and it's way too much for any of us!
I'm currently a "Shaker," and while my initial reaction was why would I upgrade to a premium membership, it makes no sense to "buy" SWC. However, after a little research, I realized the cost of the higher levels is done through the in-app currency, so it doesn't actually cost you anything. I walk a lot, more than 5SWC more per day (but less than 10) so choosing the "Shaker" level made sense.
A Fitness App That Rewards
What is all this in-app currency worth you might be asking? Well… there are different rewards available from the Sweatcoin fitness app.
You can get yourself Amazon gift cards any day of the week. Or pick up one of the different daily rewards that you can purchase. Some of which include audiobook purchases, accessories, and clothing.
Anyone Interested in $1,000?
Sweatcoin also has what they refer to as "marathon" offers which are large ticket items that cost a high amount of SWC. For 20,000 SWC you can get:
iPhone XS

$1,000 cash

A curves Samsung TV

$1,000 Delta Airways Holidays
These are great rewards, but they're not that easy to get. The fitness app itself says that it will likely take 24 months including earning the max daily currency plus rewards for inviting friends. But my calculation makes it closer to three years on a Shaker account.
Ready to Get Your Exercise On?
If you're looking to spice up your exercise life by adding some rewards to it, Sweatcoin might just be the fitness app for you!
Do you have recommendations for other fitness apps that give you rewards? Share them in the comments below!
Looking For More Ways to Save Money?
Tae started out as a journalist before following the money into the corporate world. But it turns out that the grass isn't always greener and now you can find her spending most of her time writing about all the things she loves. Namely, money, travel and business with a hefty dose of self-deprecating humor. She is a podcast fanatic, blogging aficionado and loves to find new ways to turn passions into cold hard cash!