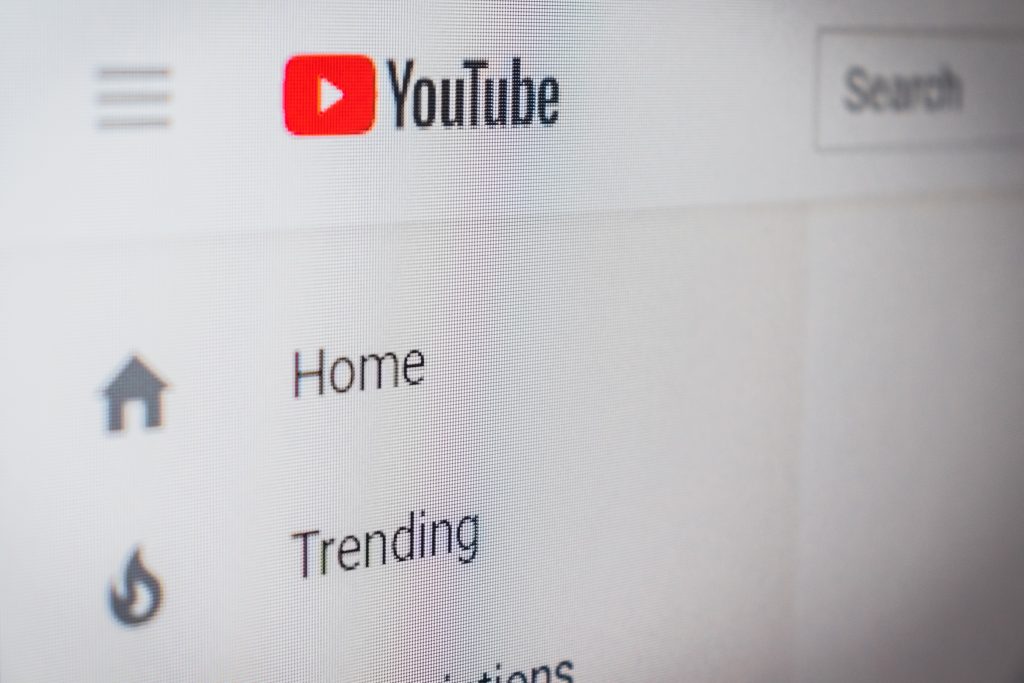 I don't know about you, but it boggles my mind that some people manage to take home millions of dollars from creating videos on YouTube. In fact, I didn't even realize how much YouTubers actually make. Or even how YouTubers make money. So I decided to look into it, and here's what I found:
How Do YouTubers Make Money?
It seems crazy that people who post videos online make millions of dollars per year. But alas, some of the biggest YouTube stars make several million per year (see below list of the top five). If you're curious how YouTubers make money, these five money-making opportunities are the most popular.  
AdSense
YouTubers make money from the ads that play on their videos through a program called AdSense. AdSense used to make a significantly larger contribution to a YouTuber's revenue, but this has changed in more recent years. YouTubers earn a set amount of money, usually somewhere between $1 and $5, per 1,000 views. But a YouTuber doesn't take home that full amount as YouTube gets a cut of it as well.
Patreon
Patreon is often equated to an online tip jar. Fans of a creator can sign up to the creator's Patreon page and pledge a certain amount per month (think $1, $3, $5 or more) that goes to the creator (minus the Patreon fee). Creators often create specific Patreon-only content, like extra videos, for those fans that provide them with fiscal support.
Affiliates
Affiliates marketing is when a YouTuber recommends something to their audience and takes a cut when audience members sign up or purchase a product. This can be a very lucrative way for online business owners to make money.
Merchandise
Merchandise is relatively self-explanatory. Popular YouTubers create branded products or merchandise to sell to their regular viewers and supporters. These pieces of merchandise can include t-shirts, phone cases, stick notes, and mousepads.
Brand Deals
Brand deals are the equivalent of celebrity-backed commercials ten years ago. Yes, you still see celebrities promoting certain products, but more commonly you see online influencers promoting brands and products. Brand deals are when a company pays a YouTuber to create a video for their product. They give the YouTuber money and pretty much free-range to promote the product to their audience.
YouTubers Top Earners
Now you know the how of YouTubers making money, but what about the who. Which YouTubers are considered to be the top earners? According to CNN, the following were the top YouTube earners in 2018.
Ryan ToysReview — $22 million
Seven-year-old Ryan is the highest paid YouTuber. Ryan has been creating YouTube videos since 2015 at 4-years-old. He reviews toys for other kids. He has over 25 billion views and was the top earner in 2018.
Jake Paul — $21.5 million
Jake Paul is the younger brother of fellow YouTuber (and controversial figure), Logan Paul. He uploads a variety of videos from music tracks to daily vlogs. He has 17.9 million subscribers and made $21.5 million in 2018.
Dude Perfect — $20 million
Dude Perfect is a sports entertainment group of five friends who upload sports-themed videos. They have 38 million subscribers with 6.9 billion views. In 2018, they made $17 million.
DanTDM — $18.5 million
Daniel Middleton, known as DanTDM, is a British gamer and YouTube influencer. He has 21 million subscribers and gaming videos and vlog. He is also an author, sells merchandise and tours around as a gamer.
Jeffree Star — $18 million
Jeffree Star is a YouTube influencer known for his homemade music videos and makeup tutorials. In 2018, he made $18 million from his YouTube channel. He also owns Jeffree Star Cosmetics, which brings in around $100 million annually.
Do you make money on YouTube? Share your insights in the comments below!
Looking for More Money Insights?