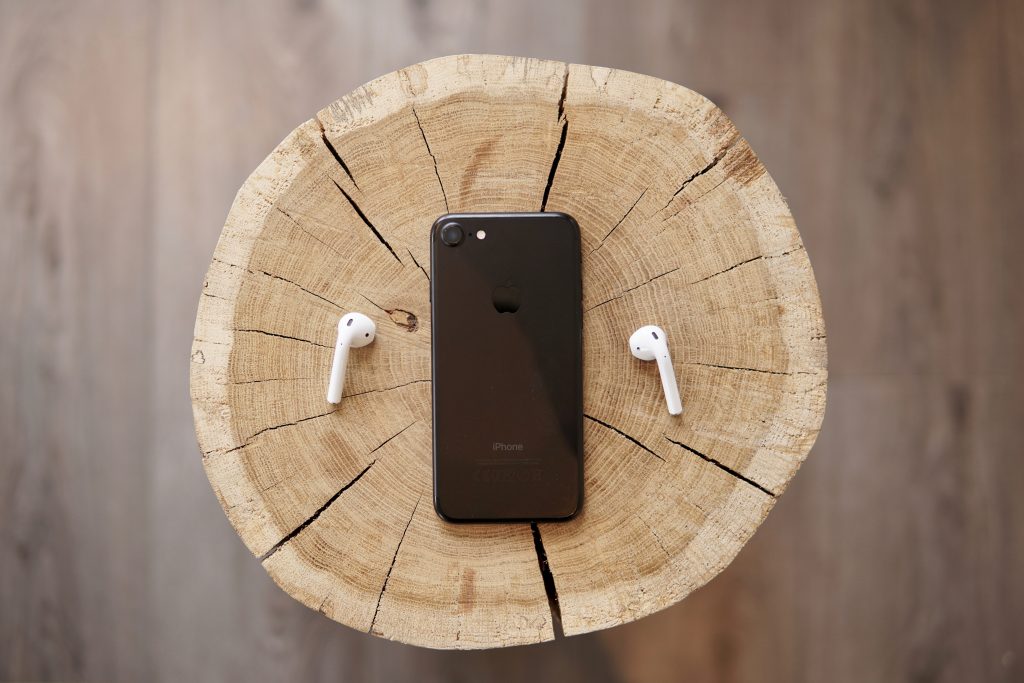 I'm a bit of a podcast aficionado, I listen to them almost all day, every day — which I don't recommend doing unless you work for yourself or have a good pair of headphones. What I listen to depends a lot on how I'm feeling at the time, but it likely comes as no surprise that I love to listen to great money podcast. Here are eight of my favorites:
The Side Hustle Show
If 2019 is your year to start a life of multiple income streams, then The Side Hustle Show is the money podcast for you. This show is for side hustlers looking to create and grow exciting side businesses. You can find great business ideas, strategies, tips and tricks to making your side hustle a real money maker for you.
Afford Anything
Host Paula Pant is a real estate investor and blogger who helps listeners find new ways to make money, reduce their stress and break free from the traditional 9 to 5 climb. Afford Anything provides in-depth money discussions, tips, and tricks to making life less stressful and making your money work for you.
Planet Money by NPR
NPR's Planet Money is a bigger picture look at money and economics. It's a great money podcast for those of us seeking a more macro look at society, economics, and money. It publishes twice weekly and includes discussions on relevant cultural topics that affect individual lives and society as a whole.
Smart Passive Income
Host Pat Flynn creates another great podcast for budding entrepreneurs and side hustlers with Smart Passive Income. Flynn talks about strategy, innovation, and most importantly money, and gives side hustlers great strategies to take their hustles to the next level.
BiggerPockets Money Podcast
Hosts Mindy Jensen and Scott Trench, both from BiggerPockets.com, host the BiggerPockets Money Podcast weekly. Both hosts are financial experts who interview thought leaders in the area of finance about "how to earn more, keep more, spend smarter, and grow wealth." It's a great money podcast, especially when it comes to investing.
So Money
Farnoosh Torabi hosts the So Money podcast and interviews fellow thought leaders to talk about their businesses and money decisions. This money podcast covers everything from making money and investing, to managing debt and achieving your goals.
Bad With Money
Bad With Money is an incredibly honest money podcast for people who are bad at managing money. And even if you're decently good at it, you could still probably learn a thing or two from host Gaby Dunn. Dunn is no financial expert, but she does bring great opinions to the table and has meaningful conversations about money.
The Minimalist Podcast
If you're a minimalist or interested in being one, The Minimalist Podcast is a great choice for you. I'm not personally a minimalist, but I regularly find that I'm learning valuable things from hosts Joshua Fields Millburn and Ryan Nicodemus. If you're looking for minimalists insights, I cannot recommend it enough.
Some other resources:
The
Wise Money Tools
Podcast, and Dan
Thompson
, often centers around safe, alternative investments and smart investment options in todays market environment. Dan, 25 year investment guru, has moved from typical stock trading, to safety based products and value investment strategies, and teaches them on this entertaining and educational podcast.
What money podcasts do you listen to? Share them below in the comments, I could use more to add to the list!
Looking for More Money Insights?