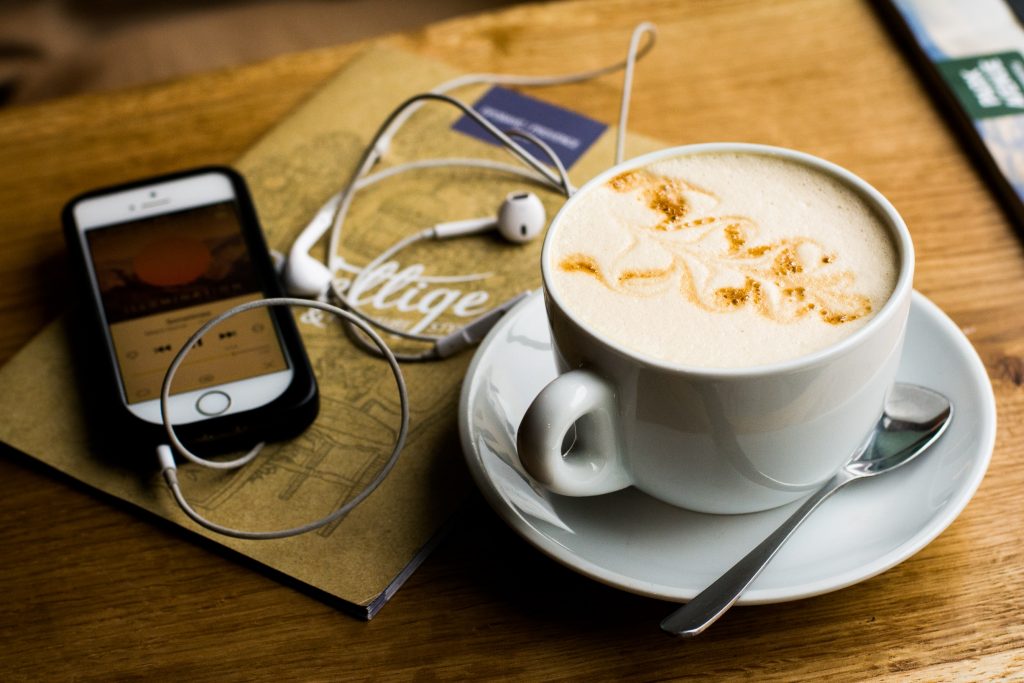 No really. This is not a joke. You can quite literally get paid to listen to podcasts. There's a new app called Podcoin that is making a splash in the podcast industry. It pays users Podcoins to listen to podcasts. For every 10 minutes you spend listening to podcasts, you get one Podcoin.
How the Podcoin App Works
You listen, they pay. It's as simple as that. Now, they don't actually pay real dollars and cents, but once you've built up enough Podcoins, you can cash them in for a number of different rewards.
They have pretty much any podcast that you can find on any of the other podcatching apps — I have yet to find a podcast that I regularly listen to that they don't have. And you can listen as long as you'd like and keep racking up those Podcoins!
My only complaint about the function of the Podcoin App is that if something interrupts your podcast — the phone rings or your alarm goes off — you have to go back into the app and actually press play again. Which is something I haven't had to do with the other podcatching apps that I've used before.
The Actual Rewards
When it comes down to it, the rewards are pretty minimal. By that, I mean that it'll take you quite a while to build the coins up to purchase them. So let's take a closer look at what you get for listening to podcasts for money.
Low Ticket Items
$2 Amazon Gift Card: 1,200 Podcoins

$5 Starbucks Gift Card: 2,000 Podcoins

$10 Target Gift Card: 4,000 Podcoins
Medium Ticket Items
$15 Starbucks Gift Card: 6,000 Podcoins

$50 Amazon Card: 20,000 Podcoins
Big Ticket Items
Echo Spot: 60,000 Podcoins

Bose QuietComfort 35 Headphones: 120,000 Podcoins

$1,000 PayPal: 399,000 Podcoins
They also have charity donations. So if you're love listening to podcasts and want to donate your listening time to a good cause, you can donate Podcoins for different donation amounts. For example, you one Podcoin can help save 109 square feet of rainforest, but 20 calories of pet food for animals in need or 56 ounces of clean drinking water.
What's the Catch?
The biggest drawback is the fact that the amount of money you can actually make is minuscule. It'll take you about 50 days of podcast listening, pending you listen to four hours of podcasts per day, to get a $2 Amazon gift card (not factoring in any bonuses). But, if you're going to listen to podcasts anyway, why wouldn't you want to get paid?
All-in-all, I've been using the Podcoin App for the past few weeks, and so far I'm kind of loving it. I'm one of those people that listens to podcasts all day while I work which means I'm really racking up those Podcoins… in a few decades, I might be able to get myself a pair of headphones!
Specifically for Podcasters
If you're a podcaster who uses Podcoin, you can claim your podcast on the app and get two weeks of promotion — which I understand means that they offer a coin bonus to listeners for the two weeks. So if you listen to a promoted podcast, you get 1.5 Podcoins for 10 minutes of listening instead of one. As a podcaster, it's a pretty good deal.
I would caveat that by saying down the line, I imagine Podcoin will offer in-app advertising to their listeners so you'll be able to pay to be placed somewhere where people look and hopefully listen. Since this hasn't happened, I can't tell you the benefit of this yet.
Are you an avid podcast listener? Tell me what you think of the Podcoin App in the comments below!
Looking For More Ways To Make Money?
Tae started out as a journalist before following the money into the corporate world. But it turns out that the grass isn't always greener and now you can find her spending most of her time writing about all the things she loves. Namely, money, travel and business with a hefty dose of self-deprecating humor. She is a podcast fanatic, blogging aficionado and loves to find new ways to turn passions into cold hard cash!