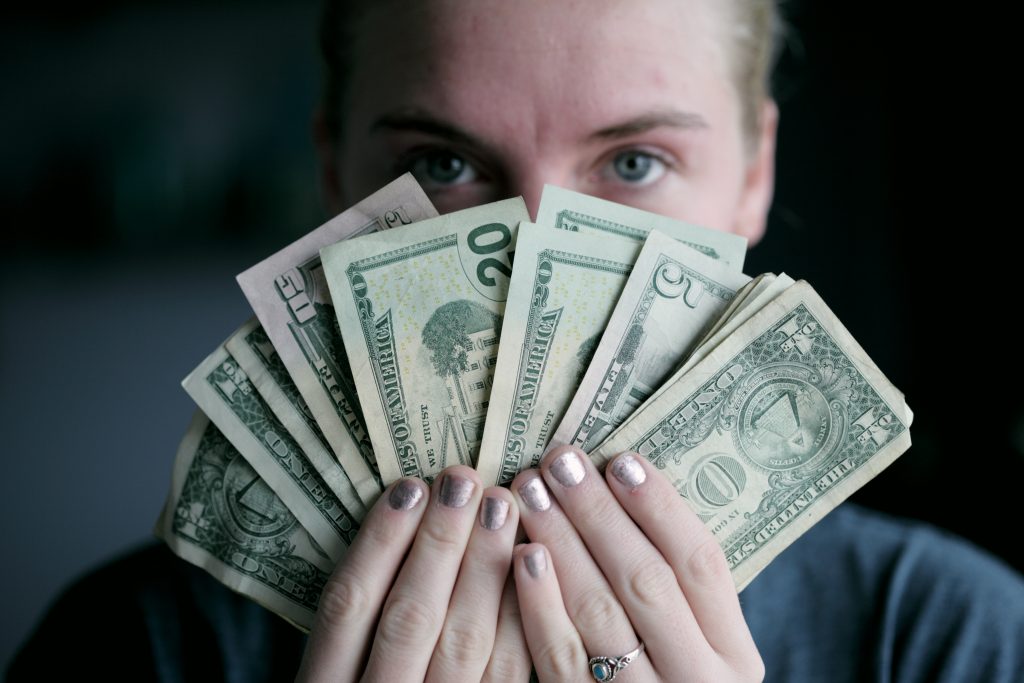 Where did all of my money go? This is a regular thought of mine, and yet, I never seem to be able to answer the question. Which is why I started to track my spending. Yes, it's a big task. Yes, it's sometimes cringe-worthy. And, yes, you should still track your spending. 
Chances are you make a lot of small purchases that you never really think of. A few dollars here, a few there, and before you know it, you've spent over $100 this week. The truth is, spending tends to be so automatic that we really don't know where all of our money goes. So let's talk about why tracking your spending is a great idea.
Identify Spending Habits
Not all spending habits are bad, but you should definitely know which ones exist. When you track your spending, you get a better idea of where your money goes and how you spend your money when you're not thinking. 
It will dig up all of those late-night Slurpee runs (guilty), early morning coffee purchases and piling streaming service bills. Like I said, not all habits are bad habits, but you do need to know what you spend your money on. 
Stick to Your Budget
An added benefit when you start to track your spending you're much more likely to stick to your budget. Budgets are hard… no, seriously they are. But tracking your spending can be a good way to keep yourself on track and be aware.
There's nothing worse than swiping that credit card and having "declined" slide across the screen. But this way, you'll know that you have the cash and you're safe to make that purchase.
Creates Overall Financial Awareness
One of the biggest issues out there in my mind is that we're simply not financially aware. We get that we need money to do X, Y and Z, but our actual awareness about our financial situation is limited.
I get it. It's scary to admit you're broke. Hard to admit that you probably don't have the cash for something and suffocating to wonder how you're going to make your next month's rent. 
But while starting to track your spending can be incredibly painful, it can also be a serious stress reliever once you get the hang of it. Being aware of your situation can help you make better financial decisions and help you identify what you need and motivate you to break out and get it!
When it comes down to it, there is more than enough money out there for you to be able to pay your bills and live the life you want, but it's not that easy to make… especially if you're not focused on becoming more in touch with your personal finances.
Do you track your spending? Share your experience in the comments below!
Looking for More Personal Finance Posts?