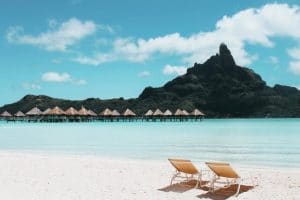 It's possible to achieve financial independence no matter where you live if you save and invest the majority of your income. But if you move to a place with a low cost of living, you won't need as big of a nest egg to exit the workforce. Here are five of the best places for financial independence around the world. 
4 Best Places for Financial Independence Worldwide
Puerto Vallarta, Mexico
If you've always dreamed of being a digital nomad, Puerto Vallarta may be the right city for you. It's located right on the coast, so there's beautiful ocean views everywhere you look. There are also lots of things to do, from visiting lush botanical gardens to tasting tequila at local distilleries. 
But you won't have to shell out a lot of money to have a fun night out. Puerto Vallarta has a very low cost of living compared to the US and Canada, which makes it a great place for remote workers pursuing FIRE. 
According to International Living, a couple only needs to spend about $2,049 per month to have a nice, comfortable life there. If you're a digital nomad who earns a US salary, you'll be able to sock away enough of your income to retire early. 
Sebring, Florida
Another warm, sunny destination early retirees will love is Sebring, Florida. It has top-notch golf courses, beautiful lakes, and an impressively low cost of living. 
Sebring's cost of living is 18% lower than the national average, which makes it one of the best places for financial independence in the US. The median home value in the area is only $134,600. If you don't want to deal with home maintenance, you can rent an apartment for just $724 per month. 
Florida doesn't have an income tax either, which will help your money go further whether you're working toward FIRE or you've already achieved it. 
Panama City, Panama
Panama is a great choice for early retirees who want to live abroad while staying close enough to the US to visit. It's only three hours from Miami by plane, so you'll have no trouble getting back to your hometown to see family. 
Another great thing about Panama is that you don't need to know Spanish to get around. About fifteen percent of the population speaks English. Businesses even accept US dollars at par, so you won't have to deal with fluctuating exchange rates. 
Add in the warm weather and low cost of living and Panama is an ideal destination for FIRE adherents. You can live well in Panama for about $2,000 to $2,600 a month, making it one of the best places for financial independence. 
Grand Rapids, Michigan
If you'd rather stay in the US, Grand Rapids is one of the best places for financial independence in the country. The city has the 69th fastest growing economy in the world. So if you're still in the accumulation phase of your FIRE journey, you won't have trouble finding a good job. 
You'll also be able to save the majority of your income because the cost of living is so low. Houses in the city only cost around $143,400, and rent is affordable too at $925 per month. Overall, it costs 12.2% less to live in Grand Rapids than the national average, which puts financial independence within reach. 
Whether you're at the beginning or end of your FIRE journey, living somewhere with a low cost of living is beneficial. Hopefully this list of the best places to live for financial independence will help you find a city to call home. 
Read More
3 Financial Strategies Proven Not to Work
4 Budgeting Tips for Your First Apartment
5 Questions You Need to Ask Yourself Before You Start Investing in Crypto