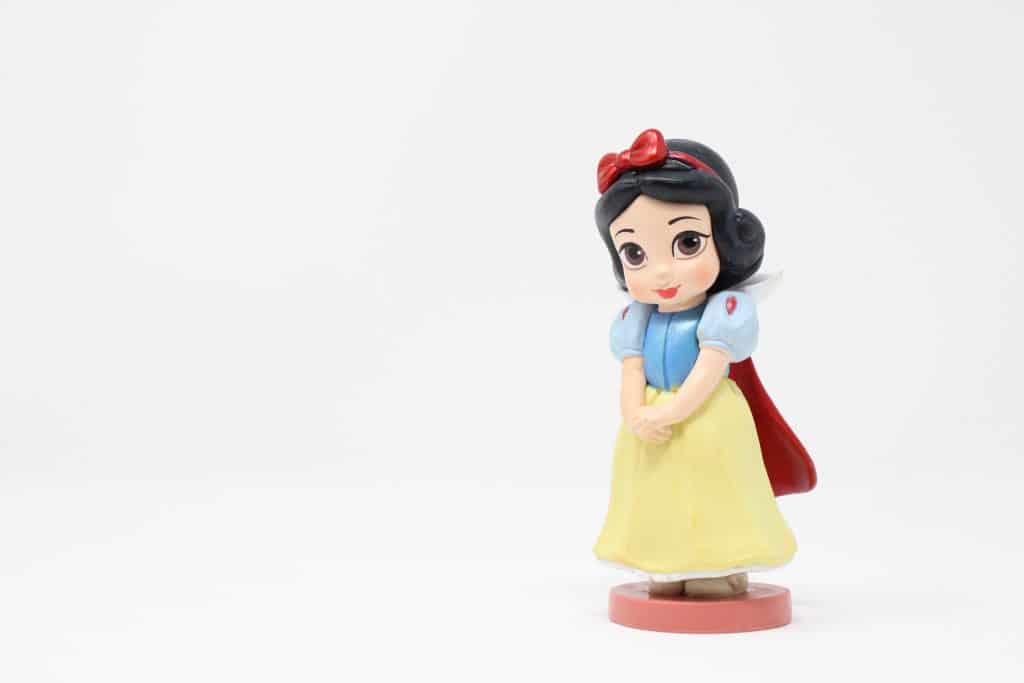 Disney+ is launching in November, and while it sounds great it means signing up for yet another streaming service that you might or might not use. So, is the Disney+ cost going to be worth it? 
I am a huge fan of Disney.  If I had it my way I'd probably watch Disney 24/7 (granted, they don't have my true crime documentaries, so maybe not), make a yearly pilgrimage (or two) to Disneyland or World, and basically have a house fully decorated in Disney attire (though I'm told this isn't socially acceptable for an adult, so alas). Needless to say, I'm pretty excited about Disney+.
But, it is an added expense. As someone on a limited budget who tries to make the most out of her money, I decided to investigate a little bit about the cost of Disney+, what you get and whether or not it really seems worth it. Here's what I found:  
What Does Disney+ Cost?
Disney+, which officially launches November 12 of this year, will cost $6.99 USD per month. That $7 price tag makes it cheaper than Netflix, which currently costs $9 per month for their lowest offering.
What's also great about the Disney+ basic package is that you get four simultaneous streams included, meaning while the kids are watching Doc McStuffins, you can be in the other room watching Iron Man.
In the United States, you will also be able to combine your subscriptions with ESPN and Hulu. A Disney+, Hulu and ESPN combination will bee $12.99 per month, though the Hulu version included at that price point is the version with advertisements. 
What's On Disney+
I often forget how much Disney owns in the film and television world. It's not just your classic Disney films—Aladdin, Cinderella, Snow White—and your Disney Chanel hits—Hannah Montana, Girl Meets World, The Suite Life—but also your Marvel hits, Lucas Film productions and old Fox features that they just purchased.
All-in-all when it comes to the Disney+ cost, you're getting more than just classic Disney. Some content that you might not be expecting includes the films:
You'll also have access to all of the old Disney Channel content like Even Stevens, Lizzie McGuire, Mickey Mouse Clubhouse and even Steamboat Willie. The current Disney hits including the entire Star Wars collection and the newly released Aladdin. 
Plus, Disney is releasing some content specific to the platform, including original series and reboots like the new Lizzie McGuire and Loki TV series, and the remake of the Lady and the Tramp film.
If you're interested in seeing a list of films and television shows to be released on the Disney+ platform, SlashFilm has published it.
Is Disney+ Worth It?
Whether the Disney+ cost is worth it, depends highly on you. They have way less content than other streaming services, namely Amazon, and it'll likely stay that way for a while until they play catch-up.
But content owned by Disney won't be found anywhere else, so if you're a Disney fan like me, you'll have no choice but to purchase the films individually or sign up for Disney+. Not to mention there's a ton of older Disney content, specifically in their TV department, that you can't access any other way. 
Disney+ might be for you if:
You're a fan of Disney content OR you have kids that love Disney content

You can afford an additional streaming service OR you're willing to give one up

You will actually stream on Disney+ if you purchase it
Furthermore, if you use Hulu (and don't mind ads) and ESPN, you could save money on your streaming by combining your services!
Do you think the Disney+ cost is worth it? Share your thoughts in the comments below!
Looking For More Personal Finance Insights?