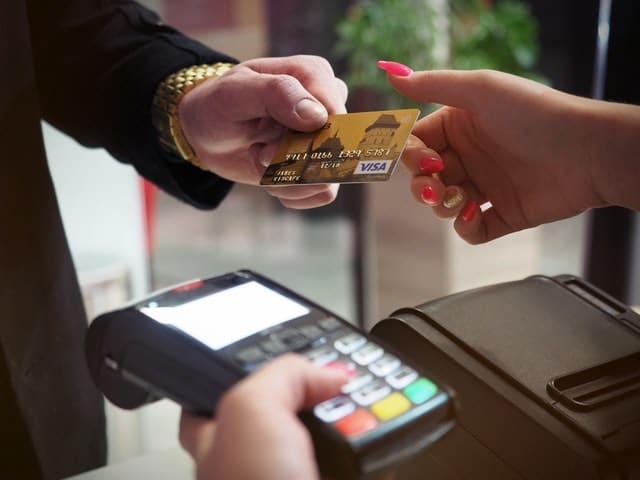 You work hard for your money, so why do you feel bad when you spend money on yourself? Sometimes spending guilt comes from not meeting your financial goals. If eating out prevents you from saving up for a house down payment, you may not enjoy your meal as much. 
But if you're hitting your savings targets, you shouldn't feel any buyer's remorse when you treat yourself. Here's how to tell if your spending guilt is justified or not.
Are You Sticking to Your Budget?
Sometimes buyer's remorse can creep in when you deviate from your budget. If you've only allocated $100 per month for fun money and you go over the limit, you might feel guilty about not sticking to the plan, especially if it compromises your financial goals.
If you can't save as much money for retirement this month because you bought a new pair of shoes, you may regret your purchase. But in these situations, it's important to remember that we can't be perfect all the time. Sometimes we mess up and buy things we know we shouldn't try to cheer ourselves up after a hard day.
If this only happens occasionally, it won't keep you from buying a house or retiring someday, so don't panic. If you can, try to return the items you bought. Otherwise, remember how bad it feels to overspend and use it as motivation to stick to your budget the next time you're out shopping.
If You're Meeting Your Financial Goals, You Shouldn't Feel Guilty
What if you're meeting all of your financial goals, but you still feel guilty about spending the fun money you've set aside?
Sometimes it can be hard to spend money on yourself. You might feel that the money would be better spent on paying off student loans or topping up your savings.  Or maybe you feel comfortable treating others, but not yourself.
However, it's important to indulge every now and then. If you tighten your belt too much, you might get tired of saving and go on a spending spree.
Living below your means is difficult and requires a lot of mental energy. It's easier to pick up takeout on the way home than to shop and cook affordable meals. It's also hard to resist the advertising that constantly surrounds us so you can reach your savings targets.
After a while, you can develop frugal fatigue, especially if you go overboard and reduce your discretionary spending down to nothing. Denying yourself everything you want all the time is a recipe for burnout.
If you allow yourself to spend a portion of your income guilt-free, you'll be able to maintain your frugal lifestyle for the long haul. So don't be afraid to buy yourself some of the things that have been sitting on your wishlist for a while.
It's all about moderation. As long as you don't go overboard and drain your savings account, spending money on yourself is healthy and a necessary part of your financial journey.
A great way to help feel good about spending money on yourself is knowing that you are also giving back. With Aspiration, they encourage you to put your money where your values are by committing to clean finance and rewarding you for socially conscious spending habits through their financial account and debit card
Read More
3 Personal Finance Ratios Everyone Should Know
5 Rules Of Thumb When Saving Money
Is Contributing to a Retirement Account the Best Way to Save?