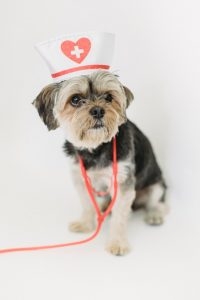 If you love animals and want to turn your passion into a business, you may be wondering how to start a pet insurance company. The insurance industry is highly regulated, which can make launching this type of company a challenge.
You'll need to do a lot of research and possibly pull together a large amount of capital to make it happen. But if you're ready to put in the work, you could turn your pet insurance company into a lucrative business.
Less than 3% of dogs and cats in America are covered by pet insurance. As a result, the industry is expected to grow 18% every year. If you get in at this early stage, you could capture a high share of the market.
Here are some tips to help you capitalize on this opportunity and start a pet insurance company.
How to Start a Pet Insurance Company
Contact the State Insurance Regulatory Department
The first step to starting your business is to understand the rules and regulations for insurance companies. The best way to learn more about licensing requirements is to reach out to your state's insurance regulatory department.
You can find their contact information on the National Association of Insurance Commissioners website.
Decide on a Business Structure
There are a few different ways to structure your pet insurance company. You can start an agency that sells existing pet insurance policies, or launch a business that underwrites new policies. The second option requires you to have a large amount of capital to fund claim payouts.
So unless you have hundreds of thousands of dollars saved, you'll likely need to find an investor. Venture capitalists or even large veterinary hospitals may be good strategic partners. However, you'll need a solid business plan to convince them to invest in your startup.
Make a Business Plan
Making a business plan can help you determine if starting a pet insurance company is a good use of your time and money.
To create one, you'll need to perform market research to find out if your area has room for another pet insurance company. You'll also have to find ways to differentiate yourself from the competition and better serve customers.
Your business plan will act as a roadmap for your business by outlining your goals and the marketing and growth strategies that will help you achieve them, so it's important to put a lot of effort into it. Here's some more info on how to create a great business plan that will help you get business off to the right start and hopefully secure funding.
Figure Out Which Animals And Illnesses You'll Cover
Another thing to consider before launching your business is which animals and health events you'll cover. Most pet insurance providers only work with cat and dog owners. So if you're willing to insure birds, snakes, hamsters, and other pets, it may help you stand out from competitors.
Pet insurance policies also differ in what they'll cover. Some providers offer wellness plans that include routine checkups, while others only cover accidents and illnesses. It's important to figure out what types of policies you'll offer and how much you'll need to charge in premiums and deductibles to stay profitable.
Even if you have experience in the insurance or veterinary industry, it's still challenging to start a pet insurance company from the ground up. But if you're passionate about animal care and willing to put a lot of time and research into your business, this could be the right opportunity for you.
Read More
Why I Decided to Leave My Job and Start My Own Company
Can a Side Hustle Boost Your Income?
How To Avoid Common Stock Trading Mistake